#PLHistory #premierleaguestories #PL on April 26 1993 – #GraemeSouness was not leaving the club said Liverpool #LFC after pay off rumours circulated
Liverpool that day dismissed rumours that Graeme Souness was set to leave Liverpool with massive cash pay off. Anfield chief executive Peter Robinson shot down stories that the Reds' boss would depart with a £500000 sum on a contract which had three years to run as the speculation mounted on his future.
Peter Robinson said "Graeme Souness is manager of Liverpool and we have not agreed any payment with him to leave."
Liverpool had failed to go past the group stages in any of the knockout competitions that year and at one point were 17th in the table fighting relegation. Even though they had climbed up to 5th in the table, in different form and frequent disciplinary run-ins with officials and players had made Souness a very unpopular figure at the club.
---
Premier League fans –  We would love to hear from you on the memories that you about English Premier League. Please fill out the form below and we would like to reach out to you and publish your "Premier League" moment to the world. 
---
[wpforms id="9187″]
---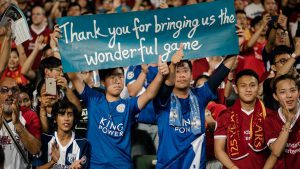 Tagged:
#ClubOwners
#SackRace
1992-1993-Season
Graeme Souness-Manager
Liverpool-Club