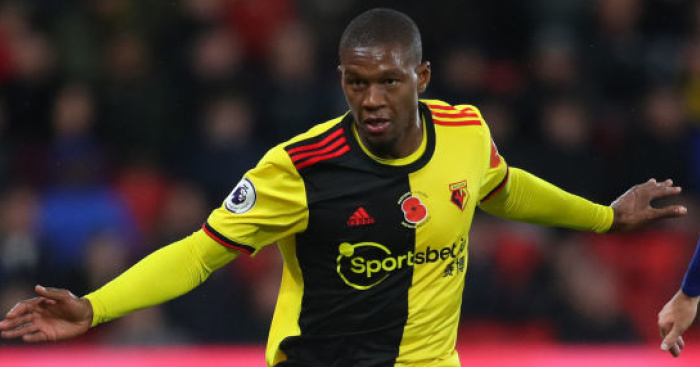 https://www.watfordobserver.co.uk/resources/images/11288130/
Christian Kabasele admits that he felt a lack of motivation when he learnt Watford would still not be playing any time soon. In an interview for the club website, the Belgian said he was disheartened to hear the Premier League was no closer to establishing a date for football to resume and that he was put off having to continue his fitness work at home.
Christian Kabasele said "It's not easy to train for that long alone. But we don't have the choice at the moment. I must admit that last week after the Premier League meeting when they said we don't know when we will start again, I felt less motivation. But I knew on Monday I needed to start again and keep up my motivation and level of fitness. We have some tips about the nutrition, and for the physical part every day almost we need to do something. Either bike or running, and that's how we try to keep the level up. He loves the Watford songs, he is singing them every day. There are some moments when I can be on the sofa or in the kitchen and he is in the other room and I hear him singing the song. He misses going to the stadium a lot, every day he asks me when we can go back. He loves coming to football. Most of the time I do the fitness programme and that keeps me occupied for all the morning, and after that I do whatever my son wants to play. I'm not the boss of my day, it's my son who decides everything."
Helping Kabasele stay in shape is a bespoke fitness routine and nutrition plan, which has been handed out to each player, as well as gym equipment. The defender is not the only member of his household who is missing football. The 29-year-old's son is a big football fan and loves going to Vicarage Road to watch his dad play.