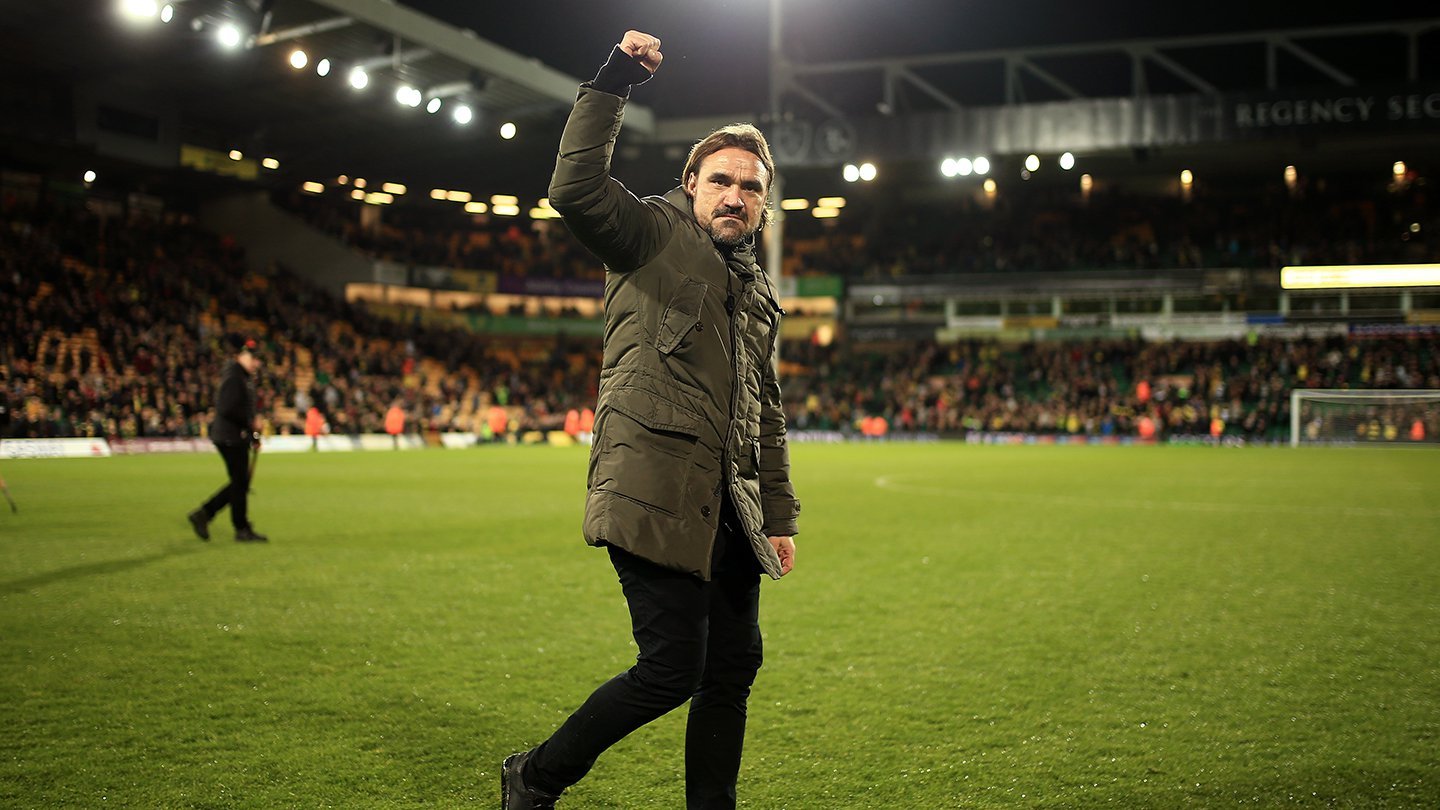 [hr]
Premier League Fixtures
Aston Villa 2  - 0 Newcastle United
[hr]
Premier League Headlines
How did Daniel Farke turn around Norwich City's performance ?

Which player's performance has thrilled Wolves skipper Conor Coady ?

Where is Brighton boss Graham Potter identifying issues in his team's play  ?
[hr]
Premier League Headlines ( In Details )
[hr]
How did Daniel Farke turn around Norwich City's performance ?
[hr]
Daniel Farke is a football philosopher and many questions were raised largely coming true about his single minded attacking style football suitable for Norwich City's survival in premier league. The match against Everton provided a surprise for Everton and PREMIER LEAGUE FANS as their were tangible differences in the way the Canaries tactically set-up.
For starters instead of playing from the back, Farke deployed Kenny McLean as a number ten and target for goalkeeper Tim Krul to bypass Everton's midfield and begin passages in their opponents half. Another change were deploying two central defenders and midfielders, thus providing the full backs with a greater freedom down the flanks.There was a synergy in the way the wide players operated. Everton should probably have listened to Farke's press conference where he shared insight to what is coming.
Daniel Farke said " We have plans B, C, D and E – so we have to be flexible within our philosophies. We have to adapt to each opponent. On this level you are punished for every mistake. You have to remember players are human beings, not just the young lads. They were used to winning games and being praised. We responded to every loss last season with a win, so there was no crisis. On this level, you have difficult periods. We have to learn because we are not experienced in a relegation battle."
If City are to survive in the Premier League, adaptation will be key for Daniel Farke's Norwich City and Saturday's performance serves as a template to take forward.
[hr]
Which player's performance has thrilled Wolves skipper Conor Coady ?
[hr]
Embed from Getty Images
[hr]
Conor Coady has singled out his Wolves' team mate  – Raul Jimenez for his forward looking attitude.
Conor Coady said "I'm glad I don't have to mark him, I'm glad he's on my team. He is a sensational footballer, we were training on Friday and he does things in training you just do not expect people to do. He just hears a shout and can find people or score goals from unbelievable positions. He's a sensational footballer. It is stupid, it is absolutely crazy the amount of traveling he does. He goes and plays, never moans, he does everything right. After the last international break he came back and looked knackered, he looked tired and we worry. But this one he has come back all bubbly and you could see he was looking forward to getting back in the Premier League. You could see that on Saturday with the way he moved, harries, chases people down and brings so much to this football club. It is a pleasure to have him here it really it is."
Coady, 25, was born in Liverpool, supported Liverpool as a boy and came up through the Liverpool ranks, but his Anfield dreams were dashed. Brendan Rodgers allowed Coady to move on to Huddersfield Town in 2014 after a loan spell with Sheffield United, and he spent just one year at Huddersfield before heading on to Wolves Nuno converted Coady to play as a centre back in his three-man Wolves back line, and he not only skippered Wolves to the Championship title last season, but has excelled in the Premier League this term. Coady now appears to be playing his best football, and has top clubs interested in taking Coady away from Molineux.
[hr]
Where is Brighton boss Graham Potter identifying issues in his team's play ?
[hr]
Embed from Getty Images
[hr]
Graham Potter has called on his Brighton team to learn from the Premier League's best who carry more goal threat when they get possession.
Graham Potter said: "The Premier League is like that. You have to create enough chances from efforts and possession you have. If you look at the goal threat of the two teams, our opponents were better than us. That is something where we can do work and improve. Sometimes you have to say opponent's attacking players were good. We are a little bit too passive. We don't really put any pressure on opponents and we don't get Solly (March) and Martin (Montoya) as high as we like. I probably need to analyse it properly but my sense was we don't start so well.  We grow into the game and defend quite well after a point. We find some good spaces but  in the final third, we need to do more. Against top teams you have to hold on to things you can do well."
Brighton and Hove Albion chief executive Paul Barber had been forced to explain why the club sacked popular boss Chris Hughton and replaced him with the comparably inexperienced Graham Potter. The owner's wanted to improve year-on-year and they didn't feel improvement or progress was seen as they had hoped. Let's hope Potter continues to live up to those expectations and helps Brighton do well in elite league.
[hr]