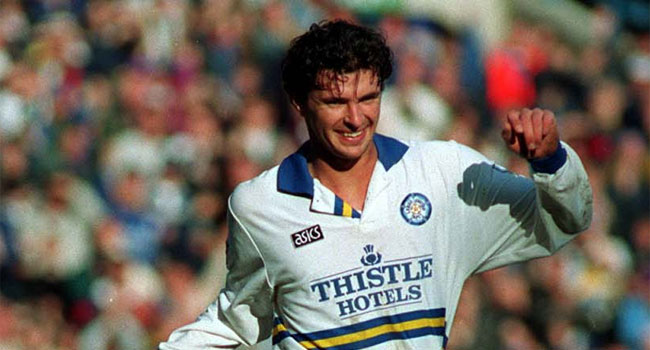 Vinnie Jones missed a penalty as his old club Leeds strode majestically to their fifth successive league win. Internationals, Gary McAllister and Gary Speed scored two goals each to suggest Leeds' early-season problems were behind them.
Jones received a fantastic reception at Elland road but the cheers were louder when he missed from the spot. But Gary Speed was a star on the day as he put the home side up after two and a half minutes. After 18 minutes, McAllister converted a freekick from outside the box that he won in the first place.
After penalty miss after the break, Leeds stepped back on the accelerator with two more goals in the final nine minutes and end a miserable night for the South Londoners.