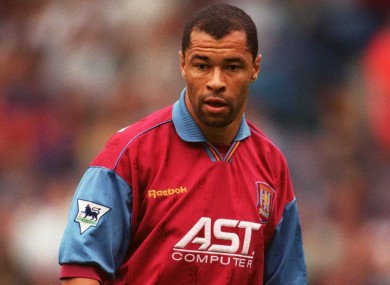 Republic of Ireland star Paul McGrath set himself up for "an all systems go" assault on the premier league after Villa's FA cup Penalty shoot-out exit by bogie team Wimbledon.
Paul McGrath said "We've got a tough one on Saturday against Ipswich. That's all that matters now. Wimbledon knocked us out of our stride, but to be fair. They do battle, good luck to them."
But his teammate Steve Staunton wasn't as pleased about going out to Wimbledon, he described Wimbledon's abrasive "whack it and chase it" spoiling tactics.
Steve Staunton said "Its sickening to go out on the penalty shootout. But to that lot – don't talk to me!"