What Happened Today In EPL – Sep 23 1992
In this blog series – "What Happened Today", we are going to revive some of the moments from past which will revive moments of the golden history of the league.
Wednesday's papers covered transfer stories of Blackburn Rovers signing Nicky Marker from Plymouth as well as the race for the Morton duo Darek McInnes & David Hopkin amongst three premier league clubs, Liverpool's Istvan Kozma back in the fold after heroic performance in the midweek as well Ex Tottenham Star Paul Gascoine – Gazza's return to England sparks a fresh controversy.
Blackburn Rovers manager Kenny Dalglish completed one of his more modest deals with the signing of Plymouth utility player Nicky Marker (27) The £500,000 package was made up half in cash and with the sale of Craig Skinner and Keith Hill to Plymouth. Earlier in the window, he had missed out on the deal to bring Craig Short from Derby County which fell through because the player did not want to move away from his family.
Embed from Getty Images
There will be a three-way contest between Southampton, Manchester City and Chelsea in the race to sign the talented duo Darek McInnes and David Hopkin in a combined deal of £700000. Although the Saints are in the pole position at the moment and St Mary's look like the most likely destination for the pair City and Chelsea are monitoring the situation and are ready to move in should a move fail to materialize.
The forgotten man of Liverpool, Hungarian Istvan Kozma would be hoping to be in the starting line up for Liverpool's clash against Wimbledon after his match-saving performance for the reds against Chesterfield in the CocaCola Cup. He said after the game: "It was very nice to come back. "Everybody wants to play, but you can only pick 11. We have around 18 who can come in, so it's hard. "If you do well, you have a chance of playing in the next game. I hope to play in everyone, but if I do badly I can understand it if the boss leaves me out."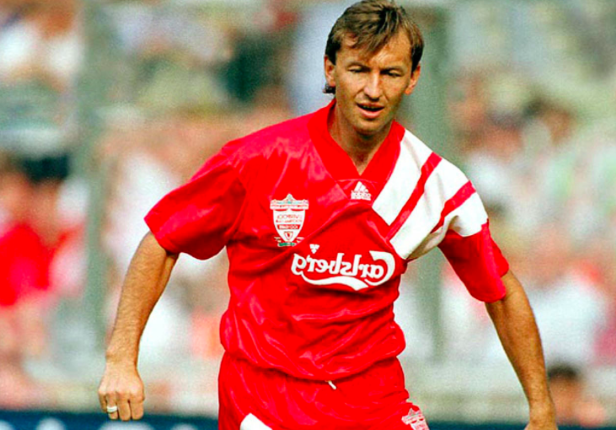 Ex Tottenham Hotspur star Paul Gascoine's return to England was thrown into further controversy as the FA Premier League heads and the Italian FA's heads were at loggerhead over the match between Spurs and Lazio next week. Gascoine snapped his knee ligaments while playing for Spurs in 1991 and since then has moved to Italy to continue his career. English FA tried to get the match broadcast banned in the UK but it was overturned by the authoties. BSkyB said FA's action was unlawful inducement to break the contract we had with Tottenham to broadcast the match live."
Premier League Fans – As we promised, our vision of Premier League Museum portal is to restore the rich history of English Premier League. We want to keep alive every moment which made up the rich , entertaining and best league in the world today. How do you find our website www.premierleaguemuseum.com and podcast EPL 24×7 on youtube so far.. Please provide your feedback or comments on the youtube channel  or website.
At the end, we look for 3 things from you as we launch the podcast and website portal.
Subscribe to our youtube channel, like our facebook page or follow our twitter handle
Join us in writing stories and articles covering rich history of the league
Contribute your experiences as fans of the best league in the world
Please comment below on how you find the blog. We would like to get your feedback on any statement and suggestion on how we can get better together as a community of English Premier League fans.
Tagged:
1992-1993-Season