#PLHistory #premierleaguestories #PL on May 06 1993 – #IanRush calls the board to end speculation around manager speculation at Liverpool #LFC
Ian Rush urged the Liverpool board to put a speedy end to the speculation surrounding Graeme Souness' future. The Reds' delay in clarifying his position had left the club not saying officially whether he had been backed or sacked.
Ian Rush said "If should be one thing or another. It's no good going all through the summer with such speculation. The players want to know and the manager and the supporters do as well. The club should either give him a vote of confidence or tell him that he's going. The fans, the players and possibly the manager himself don't know what's going on. It looks like something has been leaked out a week too soon from the players' point of view."
As one of the Liverpool's senior professionals, Rush, who fired two goals against Oldham, spoke of the players coped with the speculation at Boundary Park.
Ian Rush said "When we got on the coach at Anfield there were TV crews there and the first question I asked was, "Is Souness leaving?" I didn't comment buy it wasn't the easiest way of preparing for a match. Having said that, you've got to be professional."
---
Premier League fans –  We would love to hear from you on the memories that you about English Premier League. Please fill out the form below and we would like to reach out to you and publish your "Premier League" moment to the world. 
---
[wpforms id="9187″]
---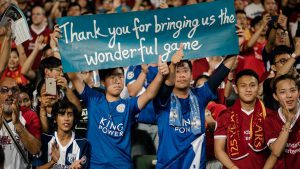 Tagged:
#Media
#SackRace
1992-1993-Season
Graeme Souness-Manager
Ian-Rush-Player
Liverpool-Club