#PLHistory #premierleaguestories #PL on April 29 1993 – I have no idea about Manchester United #MUFC or Blackburn links said, #RoyKeane
Roy Keane came out and spoke to the media about the speculation around his future with Nottingham Forest and said he had no clue about Manchester United or Blackburn Rovers or anyone else. But he did admit that all the transfer talk about his future was still circling above his head.
Roy Keane said "I would love to be able to tell people what's going on but I have feeling that I will be the last to know. In general that's the way it is for players who are under contract. For the moment I am still a Nottingham Forest player and I have to try and get us out of relegation if that's possible."
---
Premier League fans –  We would love to hear from you on the memories that you about English Premier League. Please fill out the form below and we would like to reach out to you and publish your "Premier League" moment to the world. 
---
[wpforms id="9187″]
---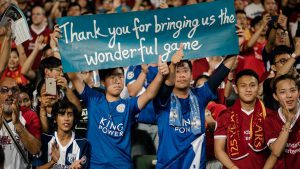 Tagged:
#Transfers
1992-1993-Season
Blackburn Rovers-Club
Manchester United-Club
Nottingham Forest-Club
Roy-Keane-Player