#PLHistory #premierleaguestories #PL on April 19 1993 – FA wanted #Bribe proofs after top agent #MelStein alleged managers receive a "back handers"
Mel Stein, agent of some of the biggest names in English football was invited by the football association to substantiate allegations about club managers accepting bribes. Stein's client included Paul Gascoigne, Alan Shearer and Chris Waddle had claimed that some managers were taking bribes in transfer deals. Stein claimed the managers worked with unscrupulous agents to receive a "back hander" when they sign new players.
FA Spokesman David Bloomfield said "We will only be interested in launching an investigation if Mr Stein can convince us these allegations are true."
---
Premier League fans –  We would love to hear from you on the memories that you about English Premier League. Please fill out the form below and we would like to reach out to you and publish your "Premier League" moment to the world. 
---
[wpforms id="9187″]
---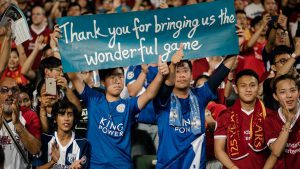 Tagged:
#Controversy
#FootballAgents
#MelStein
#SeasonInsight
1992-1993-Season