#PLHistory #premierleaguestories #PL on April 10 1993 – Norwich City #NCFC title hopes disappear in #titlerace after losing to #TeddySheringham 's Tottenham #THFC
Tottenham 5 Norwich City 0 – Canaries' Title Hopes Disappear as Spurs Thrash Five Past them
Norwich's title prospects appeared in the mud and rain at white Hart Lane where Tottenham annihilated the East Anglians.
Norwich City needed a victory to go back on top of the Premier League but a heavy defeat saw them trailing Aston Villa by 2 points and Manchester United by one.
The canaries were on the receiving end of a 5 goal blast from Teddy Sheringham, Neel Rudduck, Nikki Barmby as they struggle to stay with the glamour clubs of English football as their title hopes were certain to end in bitter disappointment.
Wimbledon 4 Crystal Palace 0 – Dons Punished their Landlords heavily
Wimbledon deepened their landlords Crystal Palace further in the relegation zone in a one-sided Premier League clash between the ground shares at the rain-swept Selhurst Park midfielder Robbie Earle started the Goal Rush in 20th minute when he headed home at the far post.
4 minutes later they went 2-0 up when an early cross from the right dropped the ball in the wet conditions and Ian Holdsworth shot home from 12 yards. Wimbledon clinched the victory one minute after the break when Andy Clarke made a sweeping run and fed Holdworth who fired home once again. Wimbledon sealed the game with the fourth goal in the 53rd minutes to pile more misery on Palace.
Sheffield United 1 Manchester City 1 – Brian Deane salvaged a crucial points for Blades
Brian Deane salvaged a priceless point for Sheffield United who were struggling to keep their premier league survival hopes alive. United had fallen behind in the eight minute after a dreadful blunder from John Pemberton.
The Maine Road side swept ahead when Pemberton lashed the ball into his own net as he tried to cut out a fierce cross from the right flank. But Deane stuck in the 69th minute, which was the first time in the whole game that the visitors had threatened the home sides' goal.
It was a hopefull ball from the defense and Deane steamed in to crack on 18 yard shot beyond Coton's reach.
---
Premier League fans –  We would love to hear from you on the memories that you about English Premier League. Please fill out the form below and we would like to reach out to you and publish your "Premier League" moment to the world. 
---
[wpforms id="9187″]
---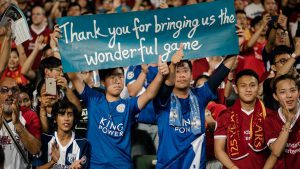 Tagged:
#MatchDay
#RelegationBattle
#TitleRace
1992-1993-Season
Aston Villa-Club
Brian-Deane-Player
Coventry City-Club
Crystal Palace-Club
Dean-Holdsworth-Player
Manchester City-Club
Neil-Ruddock-Player
Nick-Barmby-Player
Norwich City-Club
Robbie-Earle-Player
Sheffield United-Club
Sheffield Wednesday-Club
Teddy-Sheringham-Player
Tottenham Hotspur-Club
Wimbledon-Club