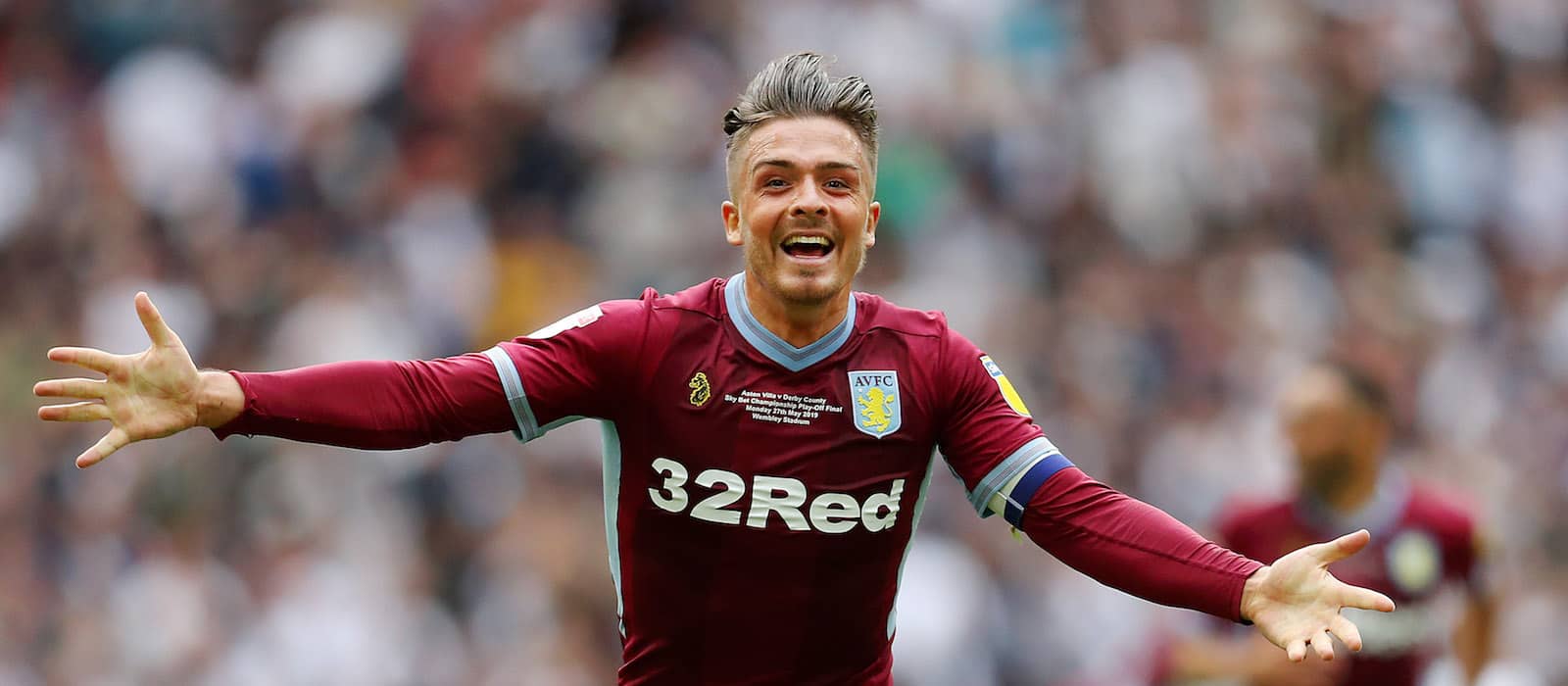 Jack Grealish has opened up on the unusual celebration he performed after scoring in England's World Cup win against Iran. Grealish scored the sixth goal of England's 6-2 rout of Iran in their opening group game of the tournament in Qatar. After tapping home from Callum Wilson's selfless cut-back, the Manchester City star turned to the TV cameras and performed a short dance that involved wiggling his arms a la Daniel Sturridge. This wasn't some random celebration though; Grealish was in fact keeping a promise he made to 11-year-old City fan Finlay. Grealish met the youngster last month when the 27-year-old visited one of City's disability football sessions. Finlay had sent a touching letter to Grealish, in which he explained he had cerebral palsy – a condition Grealish's sister has – and thanked Grealish for raising awareness about the condition. When the two met, Grealish made a promise.
Jack Grealish said: "I met young Finlay about a month ago and got on really well with him, him having cerebral palsy like my sister as well. He asked me to do a celebration for him and luckily for him it came at the World Cup. It's what it's all about – for me it's just doing a celebration, but for him that will mean the world to him I'm sure, especially at the World Cup. So Finlay, that one's for you."
Grealish also spoke to ITV after full-time, joking that he's not sure what Finlay will make of his moves.
Jack Grealish said: "I don't know how he'd rate my dance moves as I'm not the best dancer…unless it's later in the night. I think he'll be sat at home buzzing, especially as it was in a World Cup rather than the Premier League."
Grealish's family – including his sister Hollie – were at the Khalifa International Stadium to witness Grealish's first World Cup goal, something that made the occasion extra special for the City man.
Jack Grealish added: "To score a World Cup goal is something you dream of as a kid, so to do that today was unbelievable. I don't think it's really kicked in yet and it probably won't until later on."