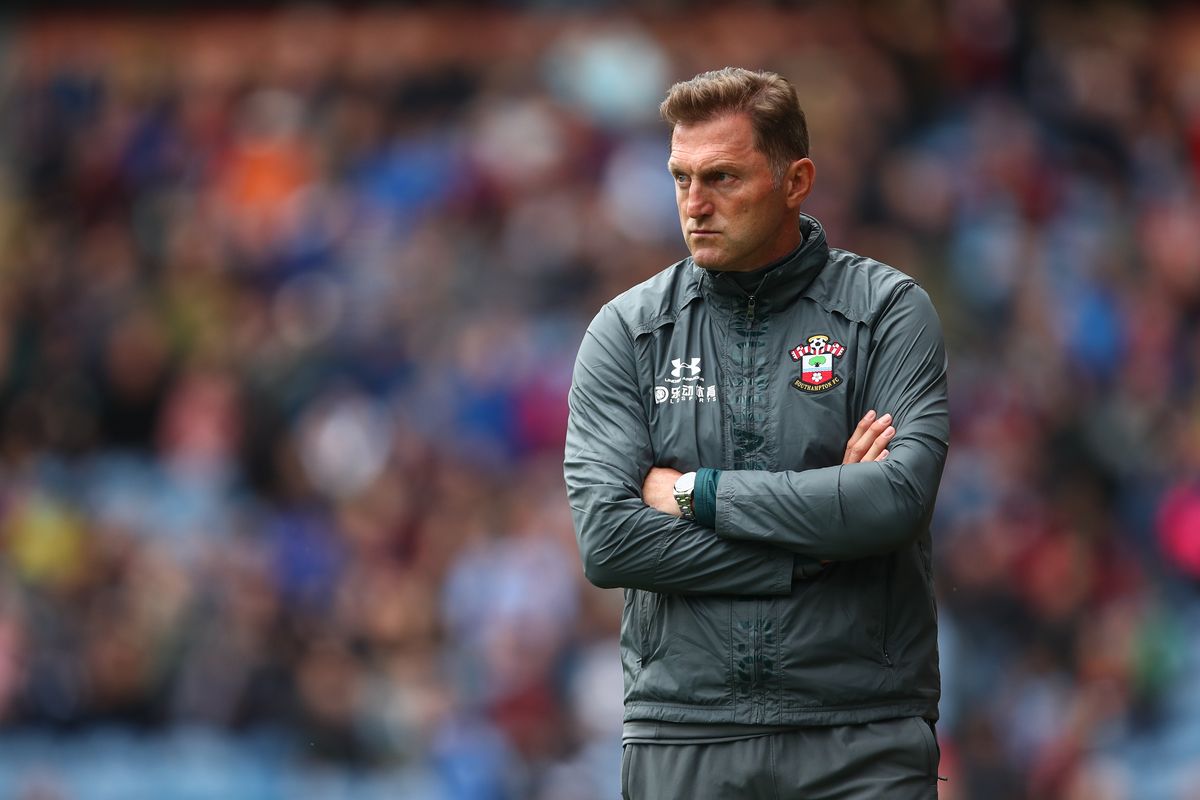 RALPH Hasenhuttl has insisted he was already "fully convinced" by out-on-loan Nathan Tella, even before he began to excel in the Championship. The 23-year-old has become a fan favourite at Burnley after scoring three goals in his first eight matches, and contributing elsewhere too. The former Arsenal academy starlet got fans off their seats with an exceptional first touch and skill to win a penalty in a televised Friday evening clash with West Brom. Tella, who has made 41 appearances for Saints, could likely be contributing in Hasenhuttl's first-team but at this stage of his injury-hit career, regular minutes were deemed most important.
Ralph Hasenhuttl said: "Exactly, yeah. This is always the balance you have to find, you are fully convinced about this player but cannot give him the chance to develop. The most important thing at this age is the guys are playing games every weekend, this is the only chance to make them better and bring them on to the highest level. This is not always possible – only sessions and training. This is why we decided to let him go. Hopefully we won't miss him for now. We have more than only these guys who are willing to learn and willing to do a good job. This should be normally the standard. We get reports after every weekend, which is normal I think. We are also watching them, we have a few players now in the Championship and they are doing quite well. Nathan is scoring goals, Will Smallbone is always playing. This is exactly what we wanted them to do and we have them on our radar and we're very happy they get the chance to play."
Tella was forced off the pitch with injury 73 minutes into a clash with Burnley's Lancashire rivals Preston North End, but returned in time for their next match versus Bristol City. Burnley, targeting automatic promotion under Vincent Kompany, currently sit fourth in the Championship table with 17 points from their opening 10 fixtures. Tella himself has spoken openly about enjoying his spell in Lancashire, which could see him play regularly in the Championship for the rest of the season.
Nathan Tella said: "When you are playing football you have no reason not to smile. I am really enjoying it and I feel like I am really coming out of my shell and I am playing with confidence and I want to keep that up. I feel like everyone gets touches of the ball (in the system) we have a lot of possession and opportunities for the boys to show how good they are. I can't really fault it. Some defences can push up and Jay Rodriguez likes to go in short so it gives me space to run into behind and gives me an opportunity to show my legs."