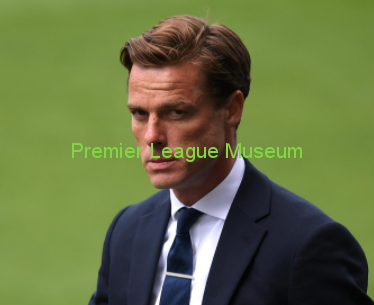 Scott Parker described Manchester City as the "best team" he has ever seen across his 25 years in professional football, insisting boss Pep Guardiola remains "underestimated". Asked about the praise Guardiola had given his side and the pair's conversation,
Scott Parker said: "That's nice to hear. I was just having a chat with him. Someone who is exceptional in what he does really. He goes underestimated. Mad to say that really, what I'm saying. But I get people can see the quality, see the money one team is spending in Man City, but when you analyse that team and how well they're coached and how functional they are in every aspect, it is pretty remarkable and that's definitely down to him."
Parker was also asked if this current Manchester City side is as good a side as he has seen in his time in football, both as a player and manager. The 41-year-old, who broke into the first-team squad at Charlton Athletic in 1997 and made his first steps into management in 2019,
Scott Parker said: "Yeah, a million per cent, the best team. Just everything about them. Most well-coached team. Functionally, technically, just everything about their game model is just very difficult to play against. It's not just the quality of what they're playing at as well. They obviously dominate the ball, but at that point, large parts of your game you need certain profile in your team to be able to hurt them. Nine times out of 10, when you're a team like us, it's going to be counter, it's going to be transitions, and you need a certain player profile to get you up the pitch. The pitch becomes so big for opposition teams and even then, positionally they're so well coached that you often find they've always got it locked down. And then obviously on the flip side, they've got their positions in the attacking phase, which can hurt and they're committed to them."
Quizzed on how much more of a threat they now are with Erling Haaland up front,
Scott Parker added: "It's not just Haaland. For me, it's 11 players on that pitch with Man City and that quality that they have. I get why people would highlight one player in Haaland – new signing and obviously an exceptional centre-forward. But you see the quality all over their pitch really. (Kevin) De Bruyne's goal and the quality that they possess, (Phil) Foden, (Ilkay) Gundogan. You focus on one player and there's another one popping up who is going to cause you problems. That's just the way it is. As a team and as a unit, you need to do what you can do."
Scott Parker declared himself "pleased" with the way Cherries battled in the second half at the Etihad, insisting: "Man City away is not a game that will define our season." Cherries fell to a resounding 4-0 loss at the home of the champions, trailing 3-0 at half-time to goals from Ilkay Gundogan, Kevin De Bruyne and Phil Foden. But Parker's charges dug in after the restart, only conceding again with 11 minutes to play, when Joao Cancelo's cross flew in off the heel of Jefferson Lerma.
Scott Parker said: "This is not our league, Man City away is not a game that will define our season. This is a game we need to analyse, of course, and we'll do that, work out where we can improve and get a little bit better. But we dust ourselves down and we go again now."
Discussing the side's fight and character at 3-0 down,
Scott Parker added: "I was very pleased with that. Three-nil at half-time, you guys are watching the game as well and there have been many teams here where you see the patterns of what happens in those games – 3-0, four, five, six, you're playing against a team that can expose you at any moment and open that up. What that normally comes down to is probably quality, but a team losing heart and losing the will a little bit and before you know it, it becomes trickier. So I was pleased that the second half was what it was. Not pleased with the result, of course not, but at the same time, I understood what (Saturday) may look like."
Cherries now have a week to prepare for the visit of Arsenal to Vitality Stadium. Mikel Arteta's Gunners have won both their opening Premier League fixtures so far, seeing off Crystal Palace and Leicester City.