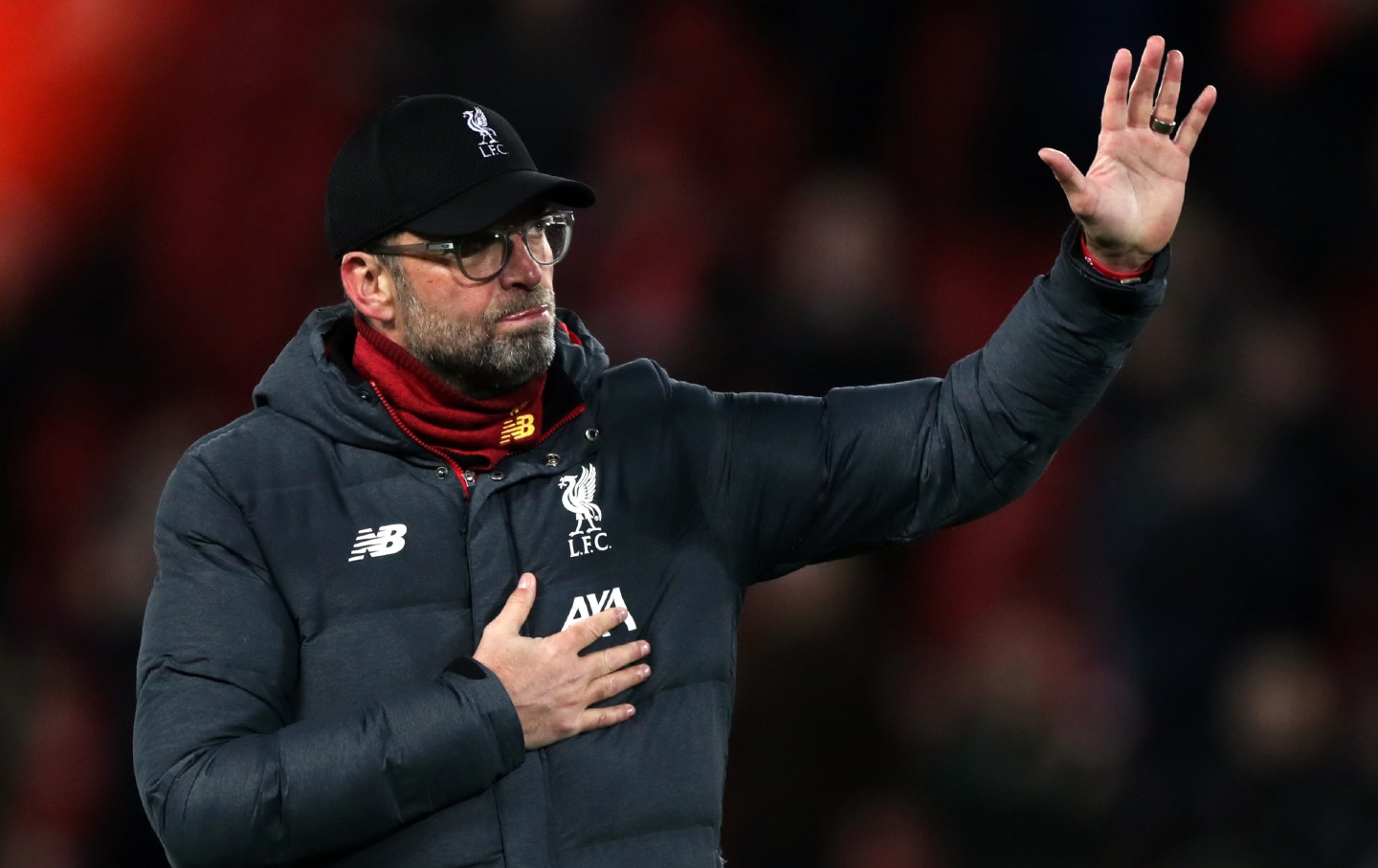 Having scored 120 goals across his six seasons as a Liverpool player, Sadio Mane's departure leaves a shortfall that will need covering.
Jurgen Klopp said: "We work on [finishing situations] but not with Luis specifically – we don't take him out because the other two scored and he didn't so we show him how. That's not necessary. It's not a problem. You can't force it. We spoke last week about people asking 'how can you play without Sadio?' when in November [and] December everybody was thinking about when he would score the next goal. You just let it go. You see the situations he had, big chances, and he was just unlucky. He is in a really good shape and that is more important. It's not that I tell him after a game: 'You should have scored here or there'. The boys know that in the moment. It happens. It's a normal process. [He] definitely [has the potential to get 10-15], that is his quality. We need to see but of course that is his potential."
Perhaps it's heartening to know that Diaz ended his season with 22 goals for Porto and Liverpool combined, which are impressive numbers for any wide forward. And as he gets set to play a part in the first home game of the new season on Monday night against Crystal Palace, Klopp is backing the South American to build further on an excellent start on Merseyside.
Jurgen Klopp adds: "He definitely improved with understanding what we are doing but that then leads to strange situations as well because we want to be flexible on the wings and that means he has to be slightly more inside but then you realise it's good for him if he stays longer on the outside. We have to get used to that and that will help, but unfortunately a learning process never happens overnight. The next thing is it is his first pre-season with us and they all, I'm not sure 'suffer' is the right word, but they all feel it. He will benefit from a full pre-season because he was not on international duty. He started on the first day with us and took part in all the sessions and that is the most important thing. All the rest will come. In the long term it is of course not a problem. It is about being prepared and fighting through moments like this. It is the first game at home, which is fantastic and I can't wait for that. He obviously has the quality and the potential and if we can put the miles in his legs during pre-season that will help in the long term. That's what will happen but we are not about the long-term, we are about now. He just needs one goal and then we will go from there."
Perhaps key pointers to where Diaz can improve in front of goal are the respective numbers of Mohamed Salah and Mane prior to working with Klopp. Both went from speedy wide players with potential to two of the most feared frontmen in the game during their time at Anfield. In Salah's two seasons with Roma prior to his move, he scored 35 times in 82 appearances, while Mane registered 28 in the same number of games for Southampton. They are figures that were significantly improved upon under Klopp's guidance.
Jurgen Klopp said: "It is the way we play. It's the way we bring the boys into the situation. Of course it is about whether it is in you or not, but it's the way we play, how we position the players, how we protect the players, where we win the balls back and how the boys can use their speed in these moments. They will be in a lot of goalscoring situations and that then makes you the player we remember. Sadio scored three against us when he played for Southampton but it is not that he scored every week. He didn't even start the game when he scored three against us. The consistency came with the confidence, with the team-mates and with the structure of our game. That is what we are working on. That doesn't change. The way we play should help strikers, the way we play should help the last line of defenders because everyone is involved. That is also a little bit why midfielders are seen as not scoring enough, because they are involved in keeping everything together. The potential is there for sure."