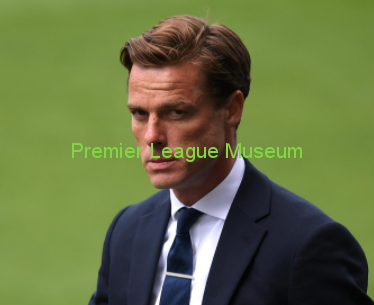 CHERRIES boss Scott Parker believes football is a universal language when it comes to breaching the communication barrier with Jefferson Lerma. Speaking about the midfielder destroyer,
Scott Parker said: "It's been tough, training on the grass, classroom stuff, just in terms of explaining to him certain things, his positions and showing him clips. He's football bright, so while his English isn't great, he understands things. Jeff's a player that you give him information and you deliver information, he quickly understands it and executes it."
Parker then went on to praise Lerma's winning mentality, labelling him a "street fighter", such is his desire to fight for three points once the whistle goes. He believes Lerma's attributes could prove crucial if Cherries are to achieve their pre-season goals of survival.
Scott Parker added: "He's everything what you want in your team, to be fair. Jefferson Lerma, when he crosses that line in an instant, you know what you're going to get. And he's a street fighter, he's got quality as well. He's got real desire to want to win games and we're going to need that."
Lerma will reach the landmark of 150 games in a Cherries shirt if he makes an appearance against Manchester City at the weekend. Out of his 149 games for the Dorset outfit so far, 64 have come in England's top flight.
Parker also discussed Kieffer Moore as a "throwback" – before sharing that the striker was unlike any other he had played or even seen before. Discussing the Welsh international,
Scott Parker shared: "I think Kieffer is probably a little bit of a throwback in that sense. He's probably a modern day nine in his stature and his profile, he's mobile, you can get things into him and he can bring players into play. But certainly, he is horrible to play against. I'm sure both center-halves for Villa came away knowing they were in a game."
Parker was then asked if he could think of a similar player to the former Dorchester Town man, with the ex-Fulham boss stating that Moore was a special breed.
Scott Parker replied: "Not really, no. He's his own player in that sense. But I think you see today a snapshot in 90 minutes, I suppose, exactly what Kieffer's like. He makes it uncomfortable for you. He can threaten you in behind, in terms of because of his mobileness (sic) and he can then come into feet and hold the ball up, make it stick and bring in other players into play as well. So he's an all round nine."
Moore's effort at the weekend means he continues a remarkable streak for Cherries. Since returning from a broken foot sustained on his debut in February, Moore has scored five times in fives games – with just seven shots taken during that time.