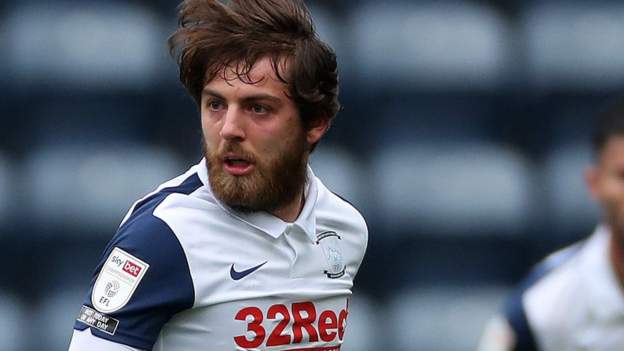 IT WAS not just supporters who were somewhat surprised to see Ben Pearson listed in the starting XI for the first game of the Premier League season.
Asked when he found out he would be starting,
Ben Pearson said: "Friday really. Maybe a little bit on Thursday. But I was prepared for it. Maybe not expecting it, but I was preparing just in case. The gaffer gave me an opportunity and I just tried my best to help the team win."
Pearson was among the scorers in that 8-0 rout over QPR for the development squad. Asked what it was like to go from that to starting in such a high-profile fixture a week later,
Ben Pearson said: "It's been a bit weird really. I played 90 minutes in the development game, just to get some minutes. Obviously you never know when you might be called upon, so I've been prepared. I got the opportunity and I think the game suited me (on Saturday). We soaked up the pressure and I could sort of nick the ball and start the attacks. So it worked out perfectly."
For Pearson, the hopes of making it in the Premier League would have seemed a realistic ambition as he came through the youth ranks at Manchester United, named as the club's young player of the year in 2013, an accolade also won over the years by the likes of Paul Scholes, Phil Neville, Danny Welbeck and Marcus Rashford. Asked what it was like to finally make his Premier League bow,
Ben Pearson said: "Probably the biggest moment of my career up to date I think. Obviously I have worked 20 years tirelessly to get to this moment and to get that opportunity, to win the game, at home, against Aston Villa is a pretty perfect day. Probably the most proud day of my life up to now. I had a few mates here, so that was nice. But obviously I wasn't fully expecting to start the game. I'm sure my family will get down at some point. It's only the start, it's the first game, there's a long season ahead. If we perform like that, I think we'll be okay."
Speaking shortly after arriving on the south coast, in Cherries' matchday programme, Pearson revealed one of his pre-match superstitions.
Ben Pearson said: "This is going to sound weird! On the day of a home game, I'll have a tin of Heinz ravioli. I played Blackburn a couple of years ago and was scrambling for a pre-match meal. All I could find in the cupboard was a tin of ravioli, so ate it. I played really well so, ever since that day, I've made sure I have a tin of ravioli."
Asked last summer by the Echo what the Cherries sports scientists make of that,
Ben Pearson said: "I've mentioned it to them and they're fine with it! I think whatever makes you tick is what is fine for you. I've probably done that for five years, so I don't think anyone can tell me otherwise!"
Quizzed after the Villa game on if he is still sticking with that as his pre-match meal now he is a Premier League footballer, Pearson admitted: "I had someone round on Friday to cook me a meal so I was prepared!
Ben Pearson said: "So I have gone off the ravioli since that's been the case. I was prepared as much as I could do on Friday night. I made sure my sleep and my nutrition was all ready. It all worked out in the end."