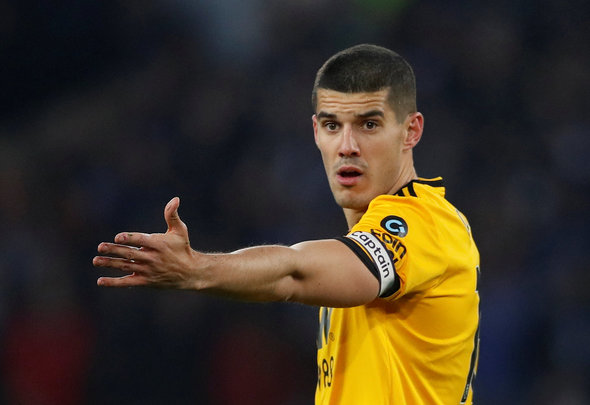 Everton's newest signing Conor Coady has spoken out about how he had a 'tough' six-week period at Wolves before he signed for the Merseyside club. The England international, who no doubt was thinking ahead to the possibility of him missing out on a World Cup 2022 place with his game time in jeopardy, joins the likes of James Tarkowski and Rúben Vinagre as new signings in Lampard's system.
Conot Coady said: "Pre-season has been tough, the last five or six weeks have been really tough to be honest. I want to play every single minute of every game, but I got a vibe that something's coming here, something's not right. I could sense things, something was happening, it didn't feel the same. I've got to be honest, I didn't like being sat on the bench at Leeds I did my best getting behind the lads, I was talking, but it didn't feel right, I didn't like it. At 29-years-old, I want to be playing football. It's not just a move because it's a World Cup year, I just want to play football. It was a really tough decision, but I really appreciate everyone at Wolves, it's a special club with special people."
Coady could feature for Lampard in this weekend's fixture against Aston Villa after Yerry Mina and Ben Godfrey both suffered injuries in their opening 1-0 loss against Chelsea last week.