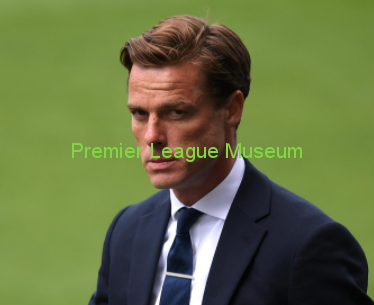 SCOTT Parker enthused how "clever" and "diligent" Cherries earned their 2-0 win over Aston Villa via dead ball situations. Set-piece goals from Jefferson Lerma and Kieffer Moore were more than enough to see Cherries pick up three points. Speaking after the game,
Scott Parker said: We've worked very hard on our set-plays in pre-season. Try to be taken up a level and be dominant in them. It was pleasing we executed that in terms of what we did. I thought overall, in terms of what I asked for the team in our setup defensively, I thought we were incredible really. The players took every bit of the information we have given them over the past six weeks and more detail around this game in terms of what we were going to need to do."
Parker also heaped on praise the defensive efforts of his charges,
Scott Parker stated: "I thought they were diligent in everything they did, showed real desire at times, crisis defending at times when we needed to be. Bodies on the line and a real organisation about us where we were calculated, we were clever in our times. We showed different speeds in terms of being a low-ish block but then into we could be progressive and try to inject speed and put them under pressure. There are certainly elements we need to improve on in possession, there were areas we need to get better at. We're still really early stages, so overall I was pleased."
BOSS Scott Parker praised the "passion, desire and commitment" of his Cherries squad as they recorded a 2-0 victory over Aston Villa to begin their Premier League return. Jefferson Lerma's opener gave the Dorset club a perfect platform and, having soaked up pressure in key moments, Kieffer Moore added a second with a header 10 minutes from time. Assessing the display as a whole,
Scott Parker said: "Firstly, the result was a good result for us. That wasn't key for me. in terms of how I tried to go about with the team. The key thing was performance and us understanding what we need to bring to every game in this Premier League. My experiences tell me the fine margins of the league, they can hinge on critical moments. What was most important to me was us taking our chance and showing a real passion, desire and a commitment, through whatever we may have faced. I thought we did that. I was very proud of the team in that sense. A long, hard road to get to this point, not let that slip away and try to assert ourselves on the game. Eleven men we were up against. Ultimately, while there are players and teams that have got huge quality, they are human beings and we need to take that fight constantly and the spirit we showed – and certainly the quality as well – is what we need to bring."
SCOTT Parker revealed a "constant message" to his Cherries players after their opening-day Premier League win, insisting "let's take this chance" in the top flight. The Dorset club, written off by many pundits this season ahead of kick-off, secured a 2-0 triumph over Steven Gerrard's Villains, thanks to goals from Jefferson Lerma and Kieffer Moore. Moore, along with Jordan Zemura, Marcus Tavernier, Ben Pearson and Ryan Christie, all made their Premier League debuts in the success. Asked whether he was pleased those players showed the nous and knowhow to see victory over the line,
Scott Parker said: "That was the most important thing for me. The most important thing was this is a young side, even players who had been in the Premier League had not been in it over a consistent period. The constant message I'd give to this group is let's take this chance, let's take our opportunities, do not let this sink us. Don't let the occasion or quality of what we are playing against – it's a name on someone's back – whatever club it is, it's all irrelevant. There's a certain ingredient to what we can bring. I played 20 years as a player and I stuck by those principles. Respect? Of course, I have respect. I had respect for everyone I was on the football field against or with. But there wasn't any respect when it came to me and what I wanted to do in terms of dominating and a passion and a desire about me – it was something I lived and died by. That's what makes me so happy. I see that in my team."
Next up for Cherries is a trip to Manchester City on Saturday.