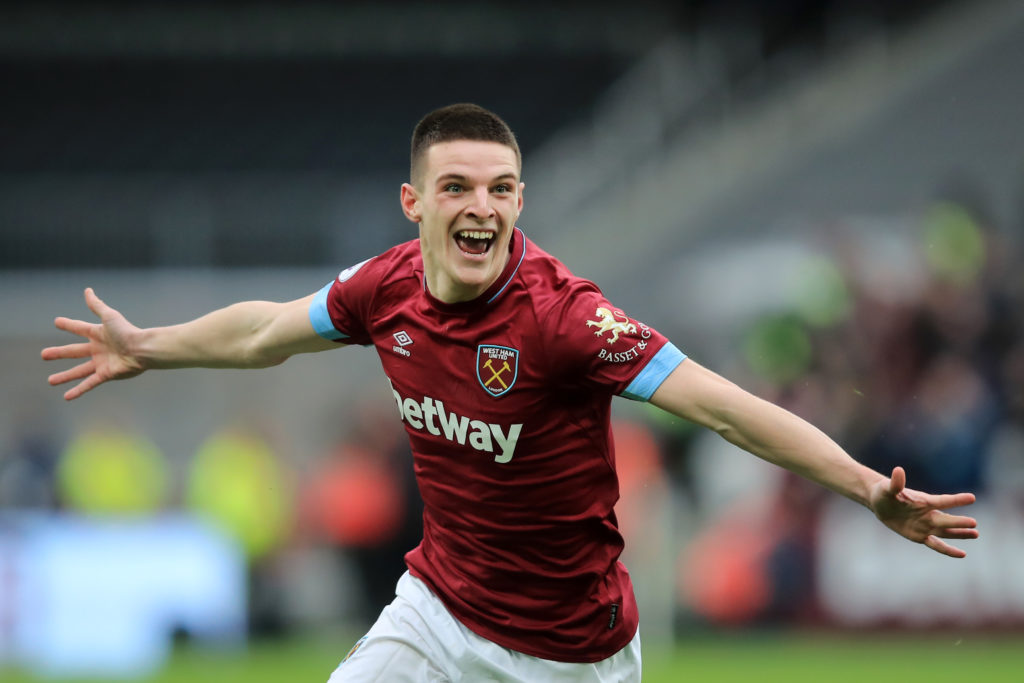 Declan Rice has become a key player at West Ham, with the skipper featuring 36 times in the top flight and making five goal contributions. And the 23-year-old has opened up on those he has come up against in the Premier League – including a surprising claim about Tottenham's Tanguy Ndombele. The midfielder was asked who the best players he had faced were. He started off by naming Man City, Chelsea and Liverpool stars.
Declan Rice said: "[Kevin] De Bruyne… The way he thinks about the game, just the position he takes up… he's just constantly making you think. Same with David Silva, when he was in the Prem, he was the exact same… just a step ahead of everyone. [Eden] Hazard when he was in the Premier League at Chelsea. He was just so agile, so quick. When I played against Thiago [Alcantara] from Liverpool last season, he's just so silky. He plays the game at his own pace."
However Rice didn't stop there and he went on to pick out a Spurs player.
Declan Rice said: "This one will surprise you. He gets slammed and hammered a little bit. It's going to take you back, but [Tanguy] Ndombele, who was at Spurs. The perception of him, it shouldn't be what it is because I tell you now, he is one of the toughest I have played against. He is top. Just a street footballer on the football pitch. He takes the ball anywhere, little flicks and tricks. Like he doesn't care. He does everything so confidently."
Tubes then pointed out that the Frenchman seemed to get some criticism, because he seemed like he didn't care.
Declan Rice said: "With players like that, you just have to let them play. Give them the freedom to go out and do whatever they want. When we played against Lyon in the Europa League, he was incredible. He's a top player."
There is no denying the skill that Ndombele has and has previously shown, during his few years at Tottenham. The French international has made 91 appearances for Spurs, but his time in north London could be coming to an end.