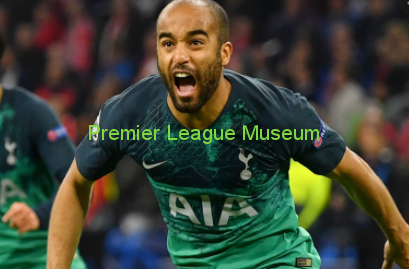 It seems that a decision may have been made about Lucas Moura's Tottenham future, as he opened up about his conversations with the club this week. The Brazilian has been one player who has had question marks raised over his future in north London. Since last year, the Brazilian has spoken about the prospect of him returning to Sao Paulo. After Spurs' final home game of the season in the 2021/22 campaign, Moura seemed more likely to remain at Tottenham, making comments about next season.
Lucas Moura said: "[It's a] huge pleasure for me to be here. Every year, every training session, every game I come and give my best because they [fans] deserve and the feeling is amazing. The most important for us is to give our best on the pitch to see them like this. Let's fight for more next season and fight for a trophy because they [fans] deserve it."
Just a couple of weeks after, there was yet more talk of the 29-year-old's return to his home country.
Lucas Moura added: "Today I have a contract with Tottenham, the fee is difficult for Sao Paulo, there is also the salary. It's difficult. The reality is that I do think about returning, but I never made a clear date."
Although this almost seemed like confirmation that the winger would remain in N17 for at least another season, there hadn't been any mention of contact with the club and their hopes for Moura's future in Conte's squad. However the 29-year-old spoke to the Brazilian media on Tuesday and opened up on conversations he has had with Tottenham.
Lucas Moura said: "It's very likely that I will stay, I already had a conversation with the club, they are interested in me staying. Hardly anything will happen in this window. I will hardly leave Tottenham. Of course, we never know what will happen. Even more so with the Champions League spot, so I feel very motivated for next season, to continue."
The Dutchman was also sidelined a lot last season and seemed to be lower in Conte's pecking order than Moura, which is likely a reason why he wants to make a move, especially with the World Cup coming up. When speaking to the media, the Brazilian reiterated his want to return to Sao Paulo.
Lucas Moura said: "It's possible. Most likely. I don't like to stick to anything, because we never know, and I don't want to create false expectations either. But it's very likely. As I said, contract to end. It could be a year, it could be two, depending on the club's renewal. And at the end of the contract, when I am free, the possibility of returning to Sao Paulo is very high, very high. I always had this dream of returning to Tricolor."
The Brazilian previously commented on the salary issue, which would potentially prevent an early move back to his home country. A loan move could solve this problem but if Conte does want a reliable player like Moura in his squad and the 29-year-old is still happy at Tottenham, it is unlikely he will be going anywhere this summer.