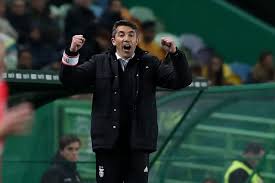 Wolves coach Carlos Cachada believes Chiquinho has taken his golden opportunity after starring in the 5-1 defeat to Manchester City. 
Assessing Chiquinho's full debut, Cachada – who was again filling in for Lage – said: "He came on a couple of games before and we felt he did quite well, especially the last game against Chelsea. The manager felt it was the right time to give him an opportunity and he played well. Congratulations to him."
Asked whether Chiquinho took his chance,
Carlos Cachada replied: "I think so." The winger is now in line to start against Norwich City at Molineux on Sunday.
Lage could also be back in the dugout for that game after a two-game absence.
Carlos Cachada added: "His presence is always important. He is the voice of this team and the guy who does all the planning, all the strategies, and I think we will have him for the next game."