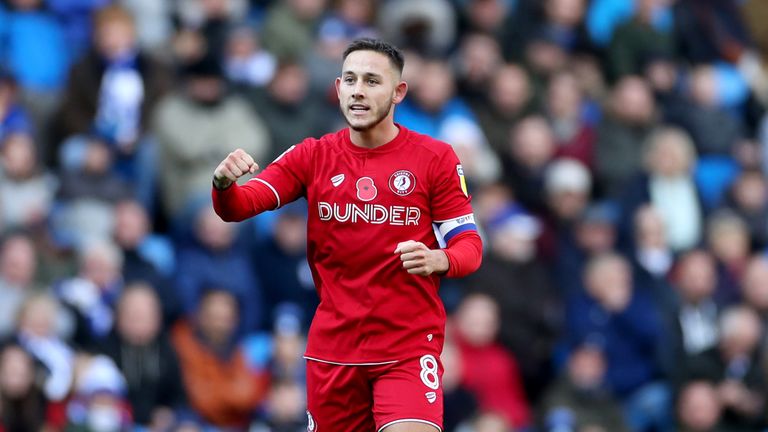 BURNLEY midfielder Josh Brownhill says the squad is determined to push on from their recent performances and start to climb the Premier League table. The Clarets are unbeaten in their last four league matches following Saturday's thrilling 3-3 draw with Crystal Palace. Brownhill says there have been encouraging signs in their recent performances and insists the side has what it takes to pull away from the drop zone.
Josh Brownhill said: "It's been quite difficult with points but performance-wise we've been really good. I'm not worried in any way, shape or form. We've got such a good squad this year – the quality we've brought in and the people we kept hold of is massive. As much as the points have not been there, the performances have and I think we're unbeaten in our last four (league games). We're really looking to get more points on the board and push up the table."
Last season, the Clarets picked up just two points from their opening seven fixtures but went on to survive comfortably – finishing 11 points ahead of the bottom three. And Brownhill believes their experience of relegation battles gives the Clarets an edge over some of their Premier League rivals.
Josh Brownhill added: "Burnley Football Club, we know what we are and we're not going to sit here and say we're going to challenge for the title. We need to stay in the Premier League first and foremost, and as soon as we get over the line we'll start heading up the table as much as possible. The quality is there, we got into Europe a few years ago so I'm not worried whatsoever."
Brownhill is expecting a tough test against the London outfit but insists there is no reason why they can't get something from the game.
Josh Brownhill said: "They've obviously been taken over by (Antonio) Conte so they are going to be buzzing and excited. But we're at home, we're in good form, we've got the crowd behind us. So yeah, I'm really looking forward to the game and it would be no surprise if we get points this weekend."
The midfielder was speaking at the North West Football Awards, where he received a mention for his efforts to raise awareness for local businesses affected by the pandemic.
Josh Brownhill added: "It's obviously something that's close to my heart – the community in football. Wherever I've been, I've tried to be involved in it. It's no different being at Burnley – I wanted to get involved and the pandemic happened and it was a struggle for everybody, not just in football but the community around. People who support me at the weekend, I can support them and for me it was about creating the series to get it out there to help their businesses really."