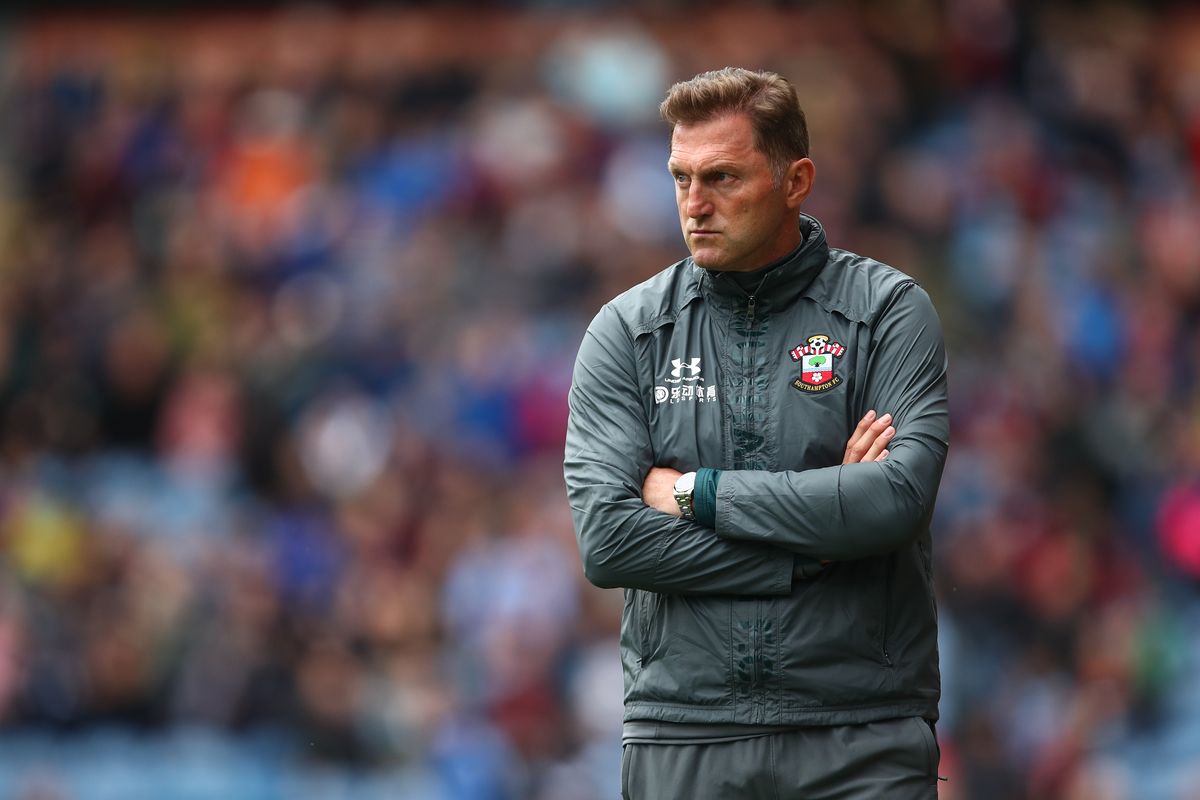 RALPH Hasenhuttl and James Ward-Prowse have both praised Saints' strike force, which the boss says is "definitely" the best he's had at the club when you also consider their ages.
James Ward Prowse said: "Yeah, I think for any team wanting to do well you need strikers who score goals, and recently both Che and Arma have done that consistently for a while now. It's up to us to provide for them now, and for Che as well in the week I think everyone involved with the club is proud to see him doing well for Scotland. It's good to see him put the ball in the back of the net."
With Adams still only 25-years-old, Armstrong a year younger and Broja only 20 – albeit only on loan at Saints – there is still room for them to grow and adapt to England's top flight. Fielding questions before the trip to Norfolk, Hasenhuttl was asked if the strike force is the best he's had at Saints – in terms of age at least.
Ralph Hassenhutl said: "Yes, definitely. Broja is very young, Nathan Tella (22) is very young, Arma is not old and Che is also not old. It's a very young squad in general, and this is what we have tried to rebuild. We lost experienced players in (Ryan) Bertrand, (Jannik) Vestergaard, (Danny) Ings, and replaced them with young hungry lads who like to learn, and they like to get better. This is the only way we can go as a club. We know it takes time, especially scoring goals in the Premier League is the toughest job to do, but the guys have shown now that they are getting better and getting used to adapting to higher quality, and they are showing that they can score there."
Armstrong went 680 minutes without a goal after his opener at Everton, and before his winner versus Villa. Adams himself also failed to score early on in his Saints career. Hasenhuttl revealed how he believes you get strikers out of those barren runs, with experience of playing the position himself.
RALPH Hasenhuttl said: "Never question them, never lose the trust in them. That is the most important thing. I was a striker myself and I know that its normal that you come sometimes into a situation where you don't score, and things maybe get a little bit more difficult. When you score it is always easy, performances most of the time are very good, and you don't think about it too much and score all the time because you automatically get into a position where you can score. My job is to bring them often into a position where they can score, and then they have to do it. This is how I can help them with the game plan I give the team, and then the rest is about the team helping them, to deliver balls, bring them into situations, and then they must take the chances."