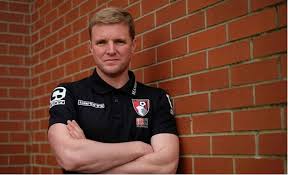 Excitement and risk
His appointment is one that brings both excitement and risk — both for the club and Howe — and it would, at one stage, have come as a surprise that the newly-anointed "richest club in the world" would turn to a manager whose only previous posts were at Burnley and Bournemouth, and who, somewhat unfairly, is wrongly associated more for his last act, which was to be relegated from the Premier League with the latter in the season before last, than the excellent body of work he built up before.
Matches the ambitions of new owners
A short-listed coach also described the pitch made by the consortium as the most detailed they had ever been presented with. Emery may have edged it, but Howe's detailed tactical plans, his ideas for instilling an identity into the team and, most pertinently, his conviction that he knew what it would take to keep Newcastle in the Premier League this season really impressed Staveley and Jamie Reuben, her fellow director.
Familiar Players in the squad
Current Newcastle trio Matt Ritchie, Callum Wilson and Ryan Fraser all rose up the divisions with them under Howe and have been effusive in their references about their former manager. Those who have played for Howe describe him as a "workaholic", someone who is "consumed" by his job. Sources claim that he has already dedicated an "inordinate amount of hours and energy" into researching the Newcastle squad and prepping how to implement his survival plan.
Possible issues in dealing with Relegation
This is the first time in the club's 128-year history that they have failed to win any of their opening 11 league games — that no appointment could have been regarded as anything close to a certainty. And, while Howe is rightly revered for his work at Bournemouth, he is hardly a stereotypical survival specialist. He may be perfectly suited to installing an identity into a side devoid of one, he may be exactly the type of coach the likes of Jamal Lewis and Sean Longstaff require to improve individually, and he may be the "club builder" figure the new owners have desperately been seeking, but none of that provides any sort of guarantee Newcastle will be in the top flight next season.
Questions on solving defensive issues
Resolving their defensive issues is a must if they are to avoid the drop, given they are conceding 2.2 goals per league game, yet there is little evidence to suggest that aspect of management is Howe's forte.