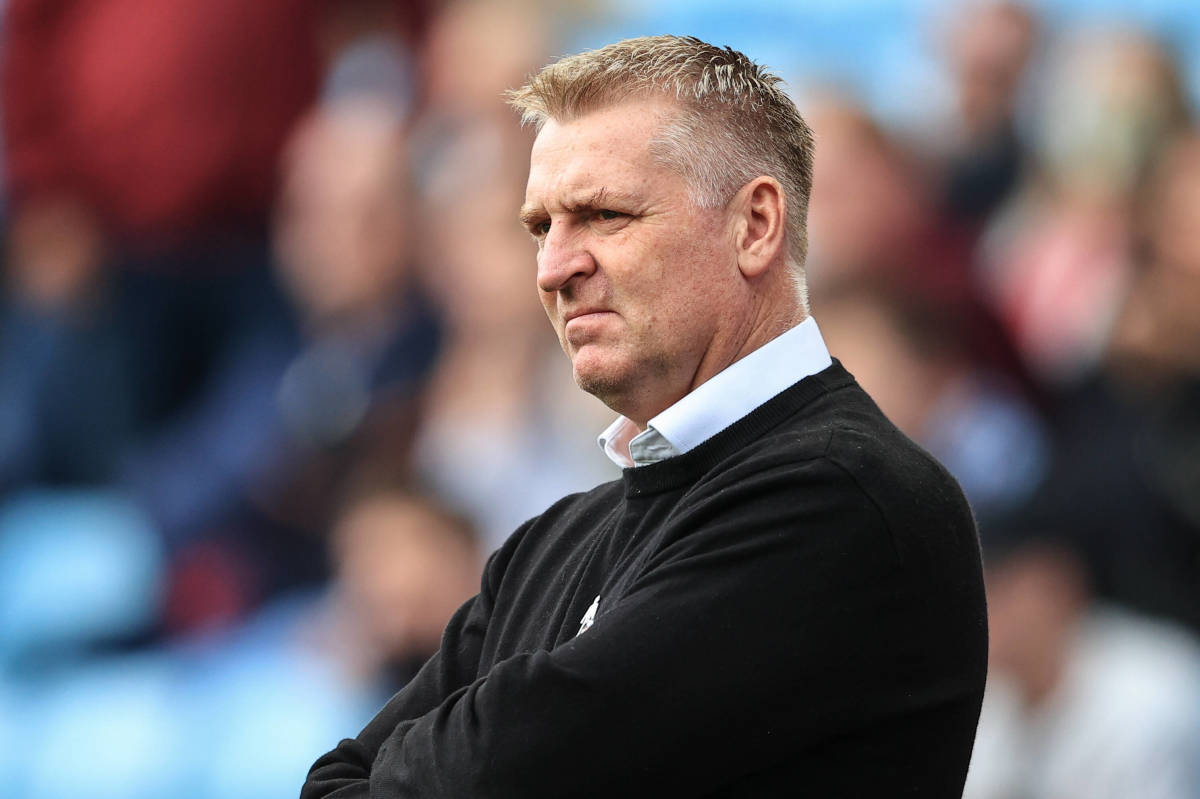 As the pandemic took hold and seasons across the globe hit the pause button, the Premier League's promoted pair of Norwich City and Aston Villa were sitting in the relegation zone with a lot of time to figure out how to climb out of danger in the final quarter of the campaign. There was specific, detailed work to tighten the whole team up and improve their defending as a unit.
And then something changed for Aston Villa...
From shipping goals before lockdown, Villa suddenly became harder to beat. Players had Zoom sessions where Smith split the squad into mini-groups and asked them to all come up with solutions to their problems from earlier in the season. They were tasked with watching videos of how Manchester City and Liverpool defended as a team, with a view to taking on what they saw and using it themselves. The squad stayed in a hotel together during Project Restart to help bond them closer together around match days.
Norwich's restart was nothing more than relegation with a whimper as they lost all nine games and scored once to finish bottom. Villa, who were only four points and five goals better off than Norwich during the sport's three-month suspension that spring and early summer, earned eight points from their final four games to survive instead of Bournemouth.
Why Dean Smith took over Norwich City
The squad has evolved from their second Championship success and has a greater degree of options within it and, with that, a better balance. It should really have a much greater ability to survive in the Premier League.
Dean Smith said "It has been a whirlwind seven days but I'm really pleased to be back and working for Norwich City in the Premier League. Clearly, there has been some wonderful work that has gone into this football club over the last four and a half years. It is now the job of myself and Craig to continue and improve on that work with the ultimate aim of surviving in the Premier League. Norwich City is a big club, with a massive hardcore of supporters who are fully understanding in what it means to be part of the club and its community. I was brought up in an era when Norwich were competing in Europe – I remember those times well and whenever I've visited Carrow Road and Norwich you can really sense the connection between the fans, staff and players. Together, we all have to make Carrow Road a really tough place for visiting teams. From the age of 16 I've been working in football. I think in that time I've had four months out and didn't enjoy it. It's great to get straight back in with a club that are determined to be progressive.
What is Dean Smith going to do at Norwich City
His development of young players has often revolved around giving them belief in their ability. For example, he once realized one of his youngsters was low on confidence because of supporters' criticism on social media and so made sure that player knew he fully trusted in him. His appreciation for the family lives of his players and staff Helping Brentford, who he joined in November 2015, establish themselves in the Championship, setting up their subsequent push into the Premier League, and developing a number of talented players including Ezri Konsa, Said Benrahma, Ollie Watkins and Neal Maupay was a notable follow-up.
Smith is not afraid to seek the advice of others. He will phone other managers asking for tips, contact former players for help and bring in those around him who will make his environment more successful.
What are the challenges he has ahead …
His style of play, which was a lot more attacking and possession-based. Make sure that  Skipp and Buendia are not missed
Perception that Frank Lampard was the first choice. His Aston Villa reputation is on the line. Villa's downturn in fortunes this season coincided with the departure of Smith's assistant Plain Old John Terry, which opens up the possibility, not so much of Smith losing his mojo, but of everyone's favourite leader-legend being either a tactical mastermind or man-management guru par excellence.
With 19th-placed Newcastle flush with January spending power, third-bottom Burnley masters of pulling off results in the winter months, and Leeds gradually starting to recover their footing, it looks a tall order.