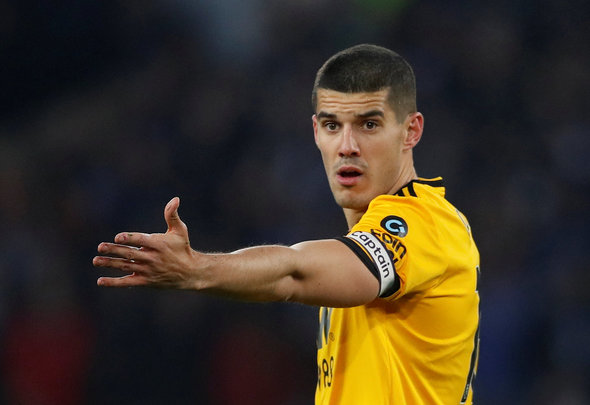 Arsenal attacker Bukayo Saka has lauded Wolverhampton Wanderers captain Conor Coady for ensuring that 'standards are high' in the England training camp as they bid for automatic qualification to the World Cup. Even though Coady isn't a nailed-on starter for the national team, Saka revealed this week that he has a big influence on the squad, namechecking the defender when asked which of the experienced players are vocal leaders.
Bukayo Saka said: "There are plenty. Harry Kane, Harry Maguire, Kieran Trippier, Kyle Walker, Jordan Pickford, Raheem Sterling, Jordan Henderson… I can go on for so long! I think it is not just about being in your late twenties or in your thirties, it is also about the experience you have and being willing to talk and a lot of players here are willing to talk and encourage each other. Conor Coady, for example, is a real leader – he speaks to us a lot, encourages us a lot and makes sure training standards are high and things like that are important for the team."
Saka added that the team has a "really good balance" and "team chemistry" as England head into the final two qualifiers of the World Cup campaign. Coady will be hoping to start against Albania on Friday night and when they travel to San Marino on Monday evening, both of which kick off at 7.45pm GMT.