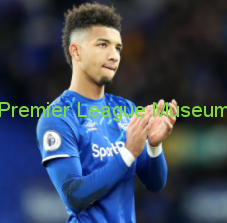 In terms of cameos, there's few that have gone worse for any player than Mason Holgate's on Sunday afternoon. The 25-year-old was a surprise introduction in Everton's midfield with less than ten minutes to go against Tottenham, but was sent off early into stoppage time following a collision with Pierre-Emile Hojbjerg. It was a fitting end to a nightmare performance. During his nine minutes on the pitch, the Everton defender made more fouls than successful passes and was dangerously dispossessed in critical areas. The performance could have cost Everton the game, and did nothing to endear him with the Goodison Park faithful who are slowly starting to lose faith that he'll ever recognise his once bright potential. Talking about the substitution at full-time, Rafael Benitez stated it was a need for fresh legs that led to the change.
Rafa Benitez said: "We have issues today with the midfielders because (Fabian) Delph has been great in the last game and this one. But he was 10 weeks without playing and has a yellow card so we have to make a substitution and Allan has had flu and he was running a lot so we had to make a substitution."
On Holgate
Rafa Benitez said: "I thought, with Mason, he has played in this position in the past, he is good in the air and can pass the ball."
Though Holgate had played in midfield before, it's a far from a familiar position for the former Barnsley man.