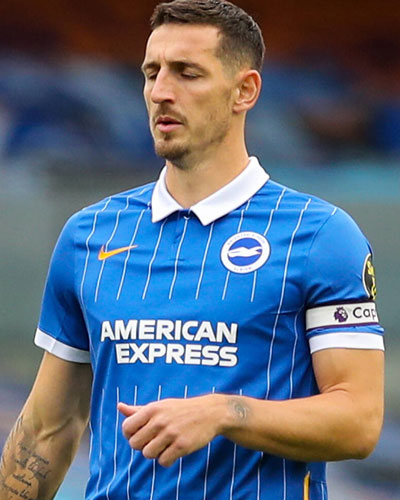 The away section were in great spirits as their side came from 2-0 down to secure a Premier League point. They could not repeat their win at Liverpool behind closed doors last season. But they were desperately close to another famous victory.
Lewis Dunk said: "It's different. It makes it harder for us because they can be noisy. But our own fans in the end were the ones singing. That is the way we want it to be and that's the way we made it. Disappointed we didn't nick it in the end. But if you look back at it in a couple of weeks and we got a point at Anfield, we'll take it."
Dunk was delighted with his side's efforts after the game seemed to have got away from them.
Lewis Dunk said: "It was a very good performance in the end. Obviously it was a very tough first half an hour. We knew they were going to start quick and we weren't quite with it. But we found our feet and were probably the better team in the end – and could have been disappointed with not winning it. But to be 2-0 down and get a draw at Anfield is a great feat."