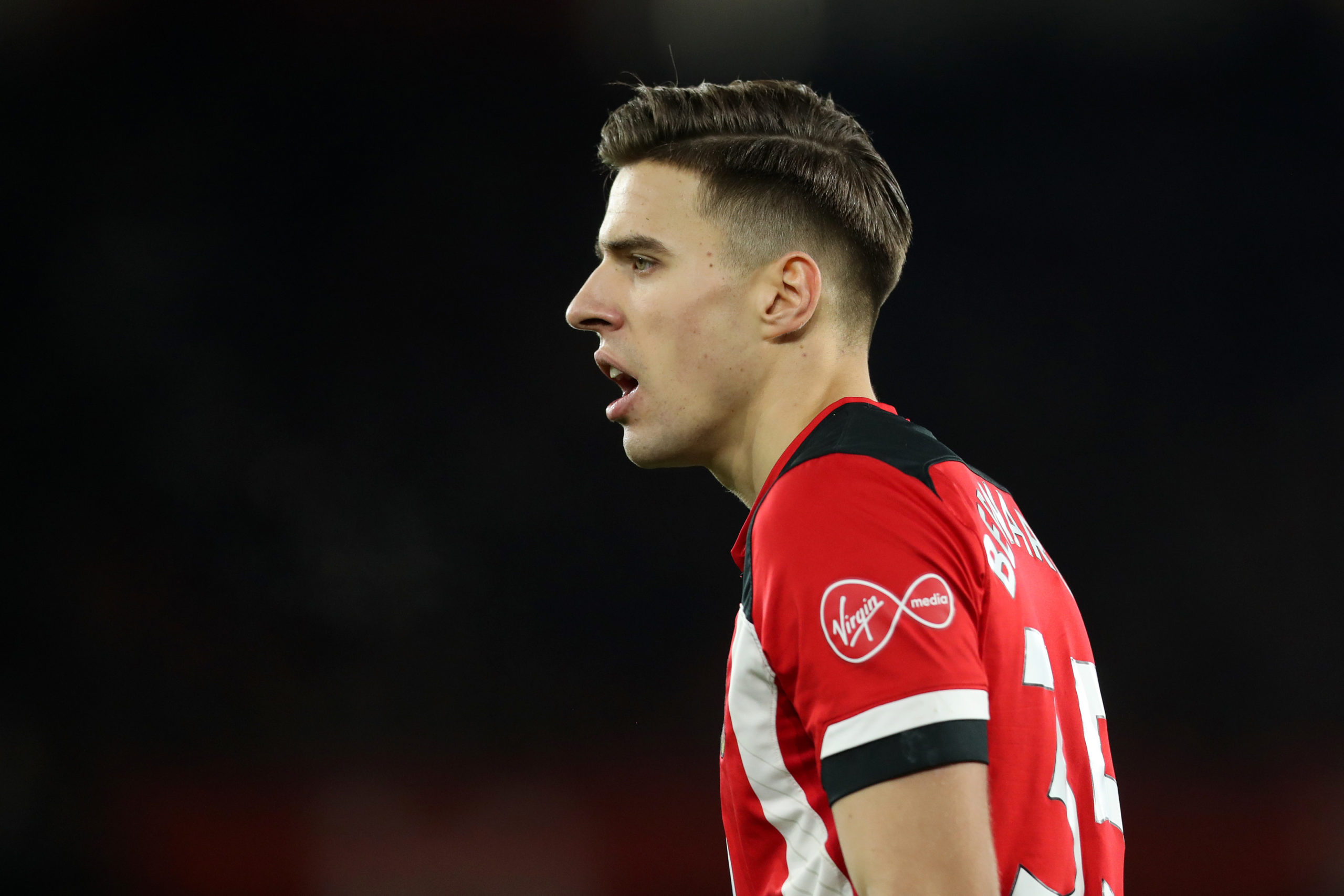 Jan Bednarek insisted the "tougher period" of not starting for Saints during the beginning of the season gave him an extra boost. The Poland international played just 45 minutes of Saints' opening four top-flight games, having been an unused substitute on three occasions. But he has since started the past four league contests for Ralph Hasenhuttl's side and helped the south coast outfit to a 1-0 victory over Leeds on Saturday. Asked to describe his season at St Mary's thus far,
Jan Bednarek said: "It's all right. At the beginning of the season there was a tougher period for me where I wasn't starting. The manager decided to put Jack (Stephens) and Sali (Mohammed Salisu) in but I kept working hard and I fought for my spot. It's also a good boost for me, motivation to not get into a comfort zone and I always try to improve and that's what I did. I think it's a good season. It's a moment where I'm improving, a moment where I'm learning and that's what's important – to not stay in the comfort zone but always be keen to improve and that's what I'm doing."
Victory over Leeds at St Mary's was Saints first league win of the campaign, taking them to seven points from eight games.
Jan Bednarek said: "It was important for us to get the first win, to kind of prove to ourselves that we can be a very strong side. To get into the things which we are working on in the training ground about keeping a clean sheet and scoring goals up in front. That was very important for us, a great boost, a great motivation to work even harder and to get another great result in the next weekend. We went through a tough period because we were working really hard and I think we performed well during the previous games, but there was always something missing that we were not able to win. This game, I think defensively and offensively we were very good and there was like a sum up for us, for this tough period. Hopefully we can win more games. We have a period where we can do it and we will do it, I'm pretty sure. We are working hard, doing the things which we know we have to improve and we are performing better and better."
Saints host Burnley in the top flight on Saturday (3pm).