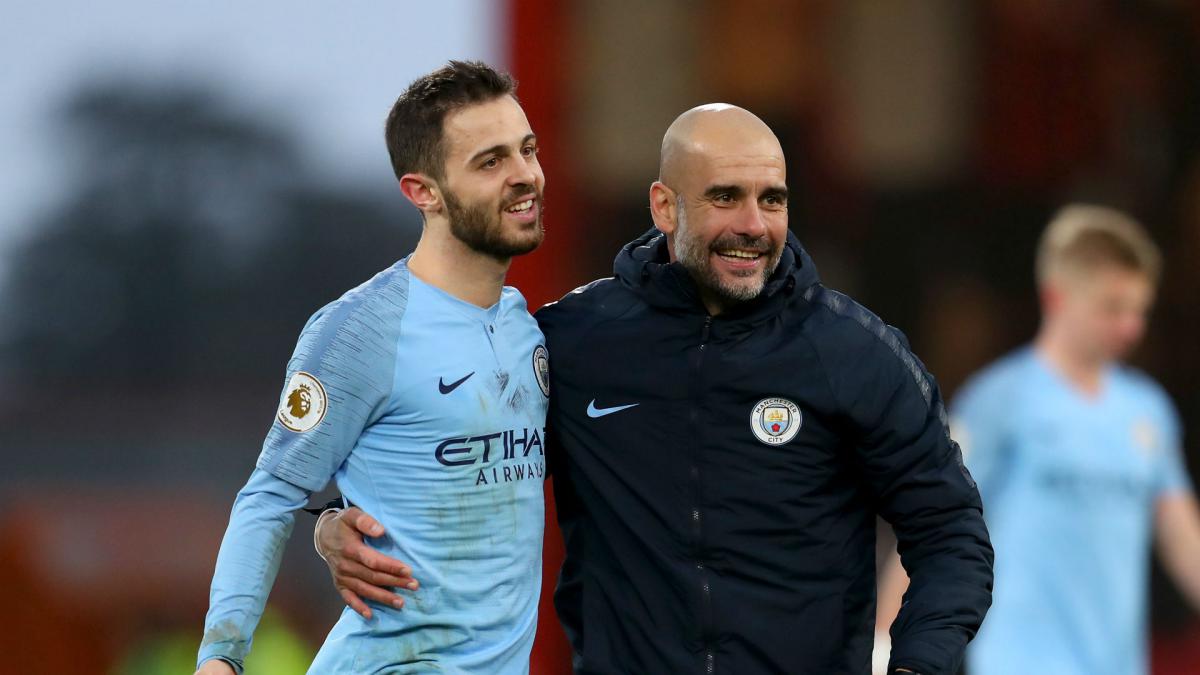 Manchester City midfielder Bernardo Silva has hailed team-mate Kevin De Bruyne's ability to pick a pass, insisting the team's attackers know that an "assist will come" when he is on the ball. With his ability to create chances a sight to behold, fellow City ace Bernardo has waxed lyrical about De Bruyne, admitting that City's forwards know a chance will present itself when he has the ball at his feet.
Bernardo Silva said: "It depends where we are on the pitch but, definitely when Kevin has the ball, the forwards know that the final pass and assist will come. You try and make movements to the goal, because you know how good he is on his last action, last pass. When he gets the ball from the halfway line, you know that it can be the final pass. So you just try and help him with the good movement, and the pass will come."
Although he has spent much of his career operating as a winger, Bernardo has tended to operate in the centre of midfield so far this season, pulling the strings and looking to assist De Bruyne in making things happen.