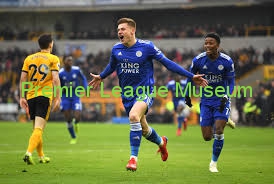 Premier League goalkeeper Ben Foster has said that Leicester City academy graduate Harvey Barnes has a 'massive future' in the game and would like to see him given a chance in the England squad again.
Ben Foster said: "Has he got any caps? Harvey Barnes, I don't know if he's got any caps, either way, I think he's got a massive future I really do. I think he's lovely, he's built really well, he's a strong lad, a really strong lad. He's just got back into the Leicester team, he's showing what he can do and I think he's going to be a proper player, a really nice player."
Speaking earlier in the year about how injury ended his hopes of playing for England in the European Championships, Barnes admitted that it was 'gutting'.
Harvey Barnes said: "It was a gutting time because I was having such a good season and going into every game feeling like I'd score. Whether I would have been in it [Southgate's final squad] or not I'll never know. I'm a big England fan anyway so I was full supporter, I watched every game. It was a successful tournament and for it to end so cruelly was gutting. I felt for the lads."