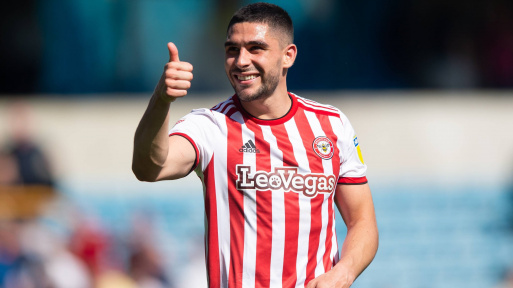 Neal Maupay says he can't afford to lose focus after a high-flying start to the season. Be he believes he has been singled out for "harsh" criticism when he doesn't find the net and Albion lose.
Neal Maupay  said "It's a tricky one because, when we lose games and don't score, all of a sudden it's the striker's fault. I'll be the first man where people look at me and say 'Brighton don't win because Neal Maupay doesn't score' so that's a bit harsh, I think, at times, but that's part of the job. It's crazy because, when you score, you are a superstar but, when you don't, you are all of a sudden a bad player. But I love that. I'm just trying to stay focused on my work, on my abilities and what I need to do on the pitch."
In an interview shown on Albion's website,
Neal Maupay  said  "Of course It's always good to feel the support from everyone but by experience I know now it can change very quick. In two games, everything can be forgotten and I can be that guy who doesn't score goals and the problem really! So I can't be too excited. I'm just enjoying the moment because it's always good to be confident of scoring goals and have the confidence of the team, of the club. But I can't be satisfied. I need to keep pushing, keep working and keep improving."
Maupay has scored four goals so far this season, the most recent in dramatic fashion at Crystal Palace. He says he is confident goals will continue to come if the team play well and he maintains form.