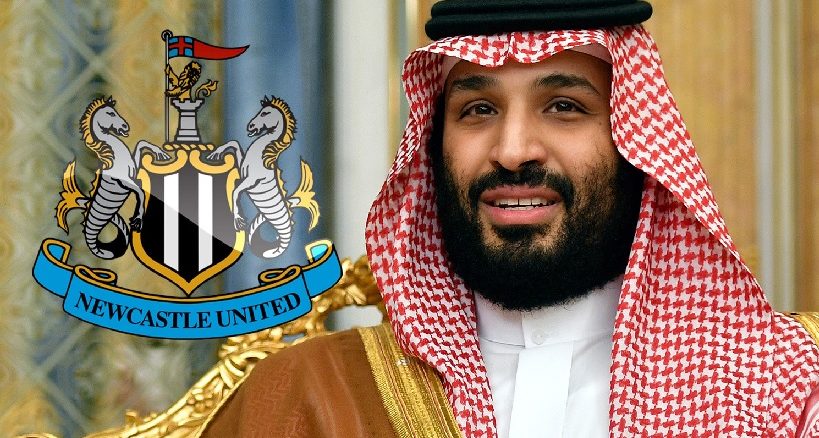 Introduction
The Saudi takeover of Newcastle United is set to be approved after the Gulf state settled its piracy dispute with Premier League broadcast partner beIN Sport. This takeover has captured a lot of attention because of multiple reasons which we explain below . Some of the questions that we answer in the podcast/article below include following
Why is Newcastle United takeover by Saudi group (PIF) so complicated
Did Mike Ashley do a rubbish job, why is he hated so much by fans
Why Newcastle United club, what is so special about it
What challenges lie ahead for this takeover?
Newcastle Club – Why it is still considered one of the footballing giants
Newcastle United are near the top of the list when people talk about sleeping giants in British football. They fall into the latter category having never really dominated in England and seemingly appearing to always be that one move away from making that step up
Newcastle are one of the world's biggest clubs, regardless of whether they are competing inside the top 10 of the Premier League, or battling it out to win the Championship. With their Toon Army proudly taking the black and white across England, this club already have the foundations of an institution ready to rise, dominate, and remain at the top. If it wasn't for the unrivalled genius of Sir Alex Ferguson, Newcastle would probably already be in the elite Premier League-winning category already. In the 28 years of Premier League football, only six teams have touched the title, out of the many who have competed.
St James' Park is the 54th biggest stadium in Europe, which is even more impressive when you consider many grounds above them in that list are rugby stadiums, national grounds or used solely for Olympic events and not football. It is the seventh biggest stadium of any English side, and filling their 52,000+ capacity is no challenge, with an attendance decrease due to fans' boycotting the current ownership, rather than a lack of dedicated support – even still, it's rare to see the numbers drop below 48,000. Studies have shown down the years that Newcastle remains one of the most supported clubs in English football, with the London clubs, Liverpool and the Manchester outfits the only sides boasting of more support at home and worldwide. This is mainly due to global commercial marketing not in place at Newcastle, whilst their lack of silverware tends to turn the heads of the glory supporters around the world. But, as we know, this will change as the trophy cabinet increases.
Newcastle is one of the biggest and most vibrant cities in the UK, rivalling that of Manchester, Liverpool and London. Tyne & Wear might not be on the immediate list of football tourism and is perhaps better known for Geordie Shore these days rather than football culture, but it's a city just waiting for the sport to become great once again.
St James' has potential to become a fortress not just as a stadium but also as a city !!!
Mike Ashley, how did he take over the club . Was he a bad owner
There was a time when European football for the Magpies wasn't as hard to come by as it has been for the past two decades. A finish inside the top six in the first four seasons of the Premier League's existence quickly established Newcastle as one of the biggest clubs in England's rebranded top-flight, and a surge towards Europe under Pardew last decade is still remembered on Tyneside. They have been very much a yo-yo club in this aspect. A decline around 1997-2000 was eventually forgotten about, with a fourth, third and fifth-placed finish, respectively, from 2001-2004. On more than a few occasions, Newcastle have either managed to secure a European spot, or come close enough to where you can't help but feel that with appropriate investment, they may have got there.
In 2007, billionaire retail magnate Mike Ashley today bought a 41.6% holding in Newcastle, launching his £133m takeover bid for the club. St James' Holdings Limited, a company set up specifically to buy shares in Newcastle, paid Sir John Hall and his family £55m for the stake. Soon, it changed for Mike Ashley as
He was accused of not investing enough in the squad, selling the club's best players and being content merely to survive in order to milk the huge riches on offer from multi-billion dollar television deals.

He had grown his Sports Direct empire significantly since acquiring Newcastle, piggybacking on the Premier League's profound global reach to spread its name far and wide.
The company, whose logo is plastered all over Newcastle's St James' Park stadium, has been criticised for employing an estimated 75% of its staff on zero-hour contracts — that guarantee no set hours each week.
In January 2014 Newcastle United sold its star player Yohan Cabaye to Paris-Saint Germain for $28.5m, making a cool $22.5m profit in the process.. No replacement was hired, the money was banked and its season quickly nosedived.
Newcastle United Manager Alan Pardew left for Crystal Palace — a much smaller English top flight club — and was replaced by his assistant, John Carver and Newcastle signed no new players.
Mike Ashley lost a lot of money during the pandemic. I think that's what led him originally to come to that £300m agreement with PCP and PIF. It was £50m less than he was asking for.
Who tried to buy Newcastle Club
Team ownership has, on average, generated strong returns even in down cycles. Valuations over the last few decades, across the marquee sports leagues, have outpaced the major stock indexes. These new funds—Arctos Sports Partners, Beautiful Game Group, Dyal Homecourt Partners and Galatioto Sports Partners—are helmed by sports finance, management and media veterans, who see their expertise as a way to bring value to investors and the leagues they seek to join.
Anil Ambani-led Reliance Communications is looking for a possible takeover of Premier League club Newcastle United for an estimated £260 million. Newcastle United owner Mike Ashley was in talks with Anil Ambani, the sixth richest man in the world and head of Reliance Communications, India's biggest telecom company
Singapore-based global investment company Profitable Group, which includes former England star Steve McMahon as a director, also want to buy Ashley out
Henry Mauriss, an American television executive, made a late, £350m bid to buy the club from Mike Ashley.
Why is Saudi interested so much to buy the club
Since the turn of the 21st century, Gulf monarchies have poured tens of billions of dollars into sport to project a more positive vision of themselves.  A Qatari sovereign investment vehicle bought French giants PSG and set up a new broadcaster, beIN Sports, that would come to be one of the industry's biggest players.  The 2008 global financial crisis saw Abu Dhabi step up its investments in sport, purchasing Manchester City and setting a blueprint of how to invest successfully in an undervalued asset while presenting a carefully curated image of itself that was often at odds with the political realities on the ground.
The Saudi involvement in the Newcastle takeover is about buying a prestige asset for state-branding purposes because the investment does not contribute to the PIF's mission to assist in economic diversification or job creation in Saudi Arabia.
Owning a football club is a statement that you're at a certain level as a businessman
Box Seats: The use of the director's box to gain contacts among potential business clients
Global Growth & Appreciating Asset
What challenges did they face
Under Premier League rules, prospective buyers of league teams are required to be vetted in order to meet a so-called fit-and-proper standard required of new owners. Failing the director's test. The pressure exerted on the Premier League from the likes of Amnesty International, the World Trade Organization, the fiancée of murdered journalist Jamal Khashoggi and their own broadcast partners beIN Sports – ultimately brought the deal to a standstill. Why because Prince Mohammed bin Salman's position as PIF's chairman. Main issue obstacle to the takeover being resurrected remains the separation between the Saudi state (KSA) and the Public Investment Fund, its sovereign wealth fund.  Both FIFA and UEFA heavily censured Saudi Arabia for supporting BeautQ – a pirate service that illegally streamed football matches. A World Trade Organization report finds "prominent Saudi nationals" promoted illegal broadcasts, raising doubts of members of the consortium being able to pass the Premier League's owners test. Saudi state's alleged involvement — which it denied — in the pirating of football content from Qatari broadcaster beIN.
Should MBS be allowed to present a different face to the world. Wouldn't it fly in the face of the values that the West claims to hold dear.
How is it getting resolved
The EPL, however, has reportedly been provided with written assurances that the Saudi state will not interfere with the running of the club. Indeed, any breach of that undertaking could lead to directors being suspended. PIF is set to hold an 80% stake with Amanda Staveley's PCP Partners and Reuben brothers taking 10% each.
What lies ahead for Newcastle club
First factor that will determine the success of this marriage will be what kind of owners will turn up. There are 4 kinds of owners
No Money and no community/fan interest  e.g. Blackburn Rovers, Portsmouth, Newcastle United
Lots Of Money but limited community/fan interest e.g. Arsenal, Manchester United
Limited Money but lots of community/fan interest e.g. Burnley, Watford, Tottenham
Lots of money and lots of community/fan interest e.g. Chelsea & Manchester City
It sounds simple but so many clubs fail to do it that it's worth mentioning: put the fans first. If supporters feel they are valued by the owners, their love for the club grows, prompting a better, happier atmosphere at the ground, that no doubt leads to improved performances on the pitch and more money spent in the club shop.
Second factor will be FFP – Financial Fair Play.  City's rise has been unrivaled. From the Championship and mid-table Premier League battles, to the pinnacle of English football – the Citizens have done it all on the domestic front since 2008. Whilst Newcastle's rise may not run the same course as the four-time Premier League winners, their model will be attempted on every front.