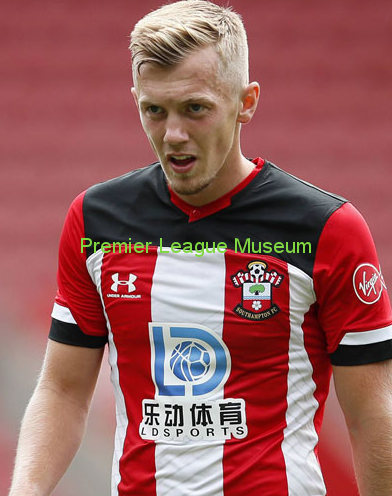 SAINTS skipper James Ward-Prowse admits he can understand frustrations and that hearing supporters inside St Mary's boo is "difficult to hear," but adds: "I think we played well enough to win."
James Ward-Prowse said "It's difficult to hear, we can understand why the fans are frustrated. But we are only six games into a very long season and I think we played well enough to win the game, we just lacked that killer punch going forward that alluded us slightly. We got done with one long ball to lose the game so that was obviously disappointing but we have a lot more games to come, we have had a lot of new additions to the team so we are still gelling and finding our way. That first win at the weekend would be nice."
The result means Saints are still one of five teams without a win so far in the 2021-22 Premier League season, but of those five they do have the most points and vastly superior goal difference that perhaps displays they've only been marginally off it. It will feel like a long wait for a win in the supporters view, though, as thanks to behind-closed-doors fixtures the last time they witnessed a league win with their own eyes was December 13 2020.
Quizzed if he understands the frustrations, even if it is early days,
James Ward Prowse insisted: "Of course we do, we all want to win every game, of course we do. But we have shown the improvement from last season in terms of our defensive stability and the discipline we have got. We have got a couple of clean sheets, we've progressed in the cup, we've taken some points off some very good teams and Sunday was a kick in the teeth, but we have got a great opportunity Saturday to put that right."
A few jeers rang out around the ground, albeit not from every corner or pocket, as referee Andy Madley blew the full-time whistle on Saints' first defeat in all competitions since the opening day of the season. Raul Jimenez's second-half strike was the only really convincing effort on goal from either side in the whole game, although Tino Livramento found himself in a good pocket of space and was able to strike at Jose Sa in net. But it was a game of nearly once again for Saints, who now haven't scored in 270 minutes of Premier League action.