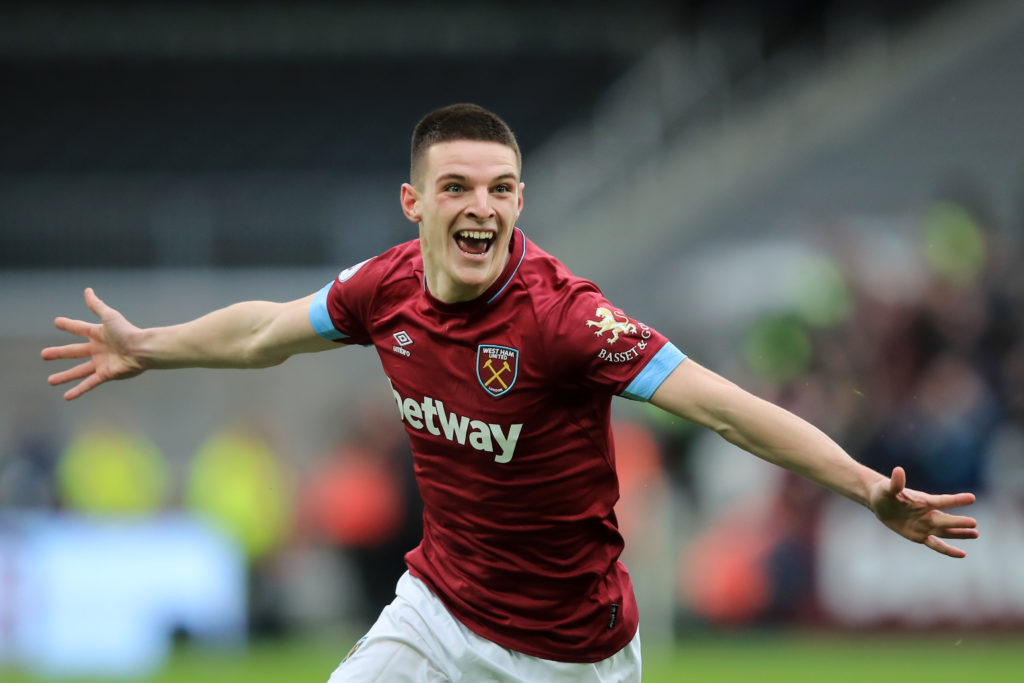 Declan Rice has revealed he is more than happy at West Ham and his full concentration is on the Hammers despite constant rumours about his long-term future at the club.
Declan Rice said "Everyone knows how I feel about West Ham, how I feel about playing for the manager. You can see in my performances nothing's up, nothing's concerning me. I'm playing with a smile on my face, I'm going out there, I'm leading the team. I think you could see a difference if I wasn't going out there and giving 100% but every time I'm putting on the shirt – I've got the armband on at the moment – my only objective is to go out there and give everything for the club and get three points. With tomorrow night on the horizon, the only thought on my mind is to go out there and put on a performance for the fans and get the win."
David Moyes said "Not at all because he's such a good player. I don't like saying it in front of him but he's arguably one of the best young midfield players in Europe, if not the best. If you're in that position, every time he plays he's got a responsibility for himself. He plays for England. Every time he turns out he has to play really well. There's pressure on him enough. He gets told off enough by me as well, so he has to live with that as well. But overall we're really happy with Declan and what he does. His performances have been excellent and I hope it continues."
West Ham return to European action on Thursday night and Rice admitted that his goal and the win over Dinamo Zagreb in the Europa League opener is only just starting to hit home for him.
Declan Rice said "It's only really started to hit me now how special that night was in Zagreb. We were in a European competition for me and a lot of players for the first time and it was just special. To score and have the fans there to celebrate for us was a really big achievement, but it means nothing if we don't go out there tomorrow night and get three points. We really want to top this group and that's the objective."
After his goal, Rice celebrated wildly in front of a boisterous home crowd but the midfielder revealed this was not planned despite doing something similar for England against Hungary.
Declan Rice said "When we go away, fans can give you stick, and you score and get an assist and you always want to celebrate. That's kind of what it was like in Zagreb. It was a massive night and I scored and just fancied the celebration. It was just a real good buzz to have everyone there. I don't really plan the celebrations, but if I get really worked up and buzzed up about things, I probably would celebrate [in a similar way again.]"