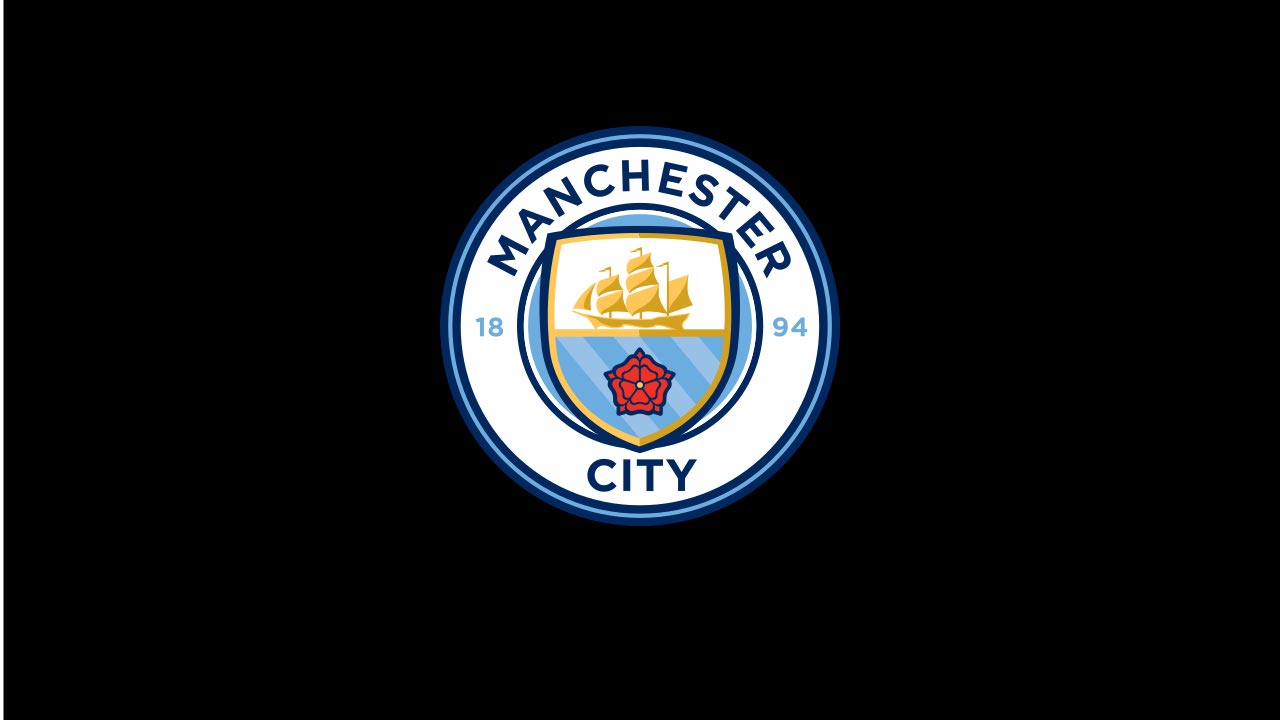 Matt Targett has sent a goodbye message to Aston Villa after completing his move to Newcastle United. In a club statement, Villa sent a classy message to Targett , thanking the defender for his efforts in helping to establish the team back in the top-flight. Responding to the post, Matt Targett said: "Thanks Villans. I had […]

Joachim Andersen says seeing Denmark teammate Christian Eriksen collapse on the pitch at EURO 2020 last summer gave him a fresh perspective on the fragility of life. Joachim Anderson said: "It was awful what happened. I could see from the sideline that it was a strange situation. Luckily he's had a fantastic recovery, and the […]

Dan Ashworth has officially joined Newcastle United as sporting director after being given Premier League approval. The 51-year-old left his former role at Brighton in February and was able to join the Magpies once a compensation package was agreed last week. And Ashworth spoke to nufc.co.uk about his excitement at getting straight to work ahead of […]

Jeff Shi insists money wasn't the reason behind Wolverhampton Wanderers' failure to strengthen their squad in the January transfer window. Shi says the reason Wolves didn't sign a senior player was because they couldn't find anyone in the market. Jeff Shi said: "I think it's not about money. It's like this, if we have a very good […]

Seamus Coleman will head into Ireland's Nations League fixtures relieved to still be a Premier League player. The Republic of Ireland skipper spent the closing weeks of the season with his club Everton fighting desperately for top-flight survival, a scrap which was eventually won with just one game to spare. Reflecting on a tense period in […]

On 22 January, Venezia FC's Twitter admin broke an unspoken rule. The trick of the trade is not to get attached to loan players. Against the background of a 64-year purgatory for Wales' World Cup hopes, Ampadu's age, again, shines violently, but his youth particularly comes to play as he talks through a third loan spell […]

The agent of Aston Villa winger Trezeguet has denied reports that his client has agreed terms with Turkish giants Besiktas. The representative has confirmed contact with other clubs from both Turkey and around Europe. Trezeguet said: "The news out of Turkey that Besiktas has agreed to terms with Trezeguet is simply false. Naturally, after becoming the […]

The German midfielder, who was out of contract this summer, has put pen to paper for two more years. That will take him to seven seasons with the Seagulls, having made 170 appearances in all competitions in which he has scored 17 goals and assisted 29. Danny Welbeck is also set to extend his commitment to the club. Gross had attracted interest in Germany but said: "There was never another thought in my mind. "I just wanted to finish the season as strongly as possible and then to get it done as quickly as possible. "That is me. I am in a good place. I am really happy here, and I didn't need to look for anything else. "It has already been five years. It means a lot to me to stay with the club for that length of time, and I always wanted to stay with Brighton, as they are the only team I want to play for in this country. BRIGHTON EXTEND DEALS BUT RELEASE TUDOR BALUTA "I was clear in my mind, and I am absolutely delighted that I will be here for another two years at the club. I am really happy."

Harry Kane wants to be England's top goalscorer of all time before leading the country in the World Cup this winter. The Tottenham Hotspur striker has notched 49 goals in just 69 appearances for England and lies only four goals behind Wayne Rooney's total of 53, which came from 119 matches. England have six games ahead […]

UEFA has apologised to Liverpool and Real Madrid following the troubling scenes witnessed before the Champions League final. This week, Real Madrid published a strongly-worded statement which asked UEFA to look into the entry troubles. Amid heavy pressure to launch an enquiry, European football's governing body has commissioned an independent review into what happened. UEFA released […]

Seamus Coleman provides response to Frank Lampard's Everton dressing room speechSeamus Coleman has responded to the praise that came his way from Frank Lampard, insisting he has not taken too much notice of the kinds words spoken by the Everton boss.After the Blues secured their Premier League status courtesy of a dramatic turnaround at home to Crystal Palace, Lampard singled out the Toffees' captain in the dressing room after the match in front of the rest of the first-team.With one arm around the shoulder of Coleman, the ex-Chelsea coach said: "This fella, let me just say in front of everyone, one of the best people I have ever met as a man and what you are as a player."Reflecting on this moment and how he felt to be spoken of in this manner, the 33-year-old told the Irish Independent : "Listen, it was a tough season for us all, a lot of emotion went into it, all season, and I think a little bit of emotion carried through into that game. Regardless of who my manager is, it's not changed for me," he said when asked about Lampard's words.To read the full story, click here.Frank Lampard and Seamus Coleman (Image: Photo by Tony McArdle/Everton FC via Getty Images)

Jeff Hendrick has revealed that it is unlikely he will play for Newcastle again with a summer departure on the cards. He spent the second half of the season on loan at QPR after he was deemed surplus to requirements at St James' Park by Eddie Howe in January. Jeff Hendricks said: "I don't know […]

Tottenham defender Emerson Royal has stated that he is safe and well and will speak soon after escaping an armed robbery attempt in Brazil with "29 shots fired". Returning to his home country for a break following the culmination of the Premier League season, the 23-year-old was involved in an incident in the early hours […]

Sadio Mane has broken his silence over his Liverpool future – and has indicated he wants to leave the Reds this summer. Mane stated before last Saturday's Champions League final against Real Madrid that he would address his future after the game, Sadio Mane said: "I will give you the best answer you want to hear, […]

Cristiano Ronaldo says he is happy to be at Manchester United and has targeted winning trophies under Erik Ten Hag next season. The Portuguese's future has been in doubt after a terrible campaign for the club saw them finish sixth in the Premier League and miss out on Champions League football. Ronaldo, 37, was the star […]

Nottingham Forest are "ready to move" for Wolves midfielder Morgan Gibbs-White as part of their summer transfer plans. He is valued at around £20million – unless another loan deal is on the cards – and Forest could face competition from Southampton, while Wolves boss Bruno Lage is also keen to retain the player. Bruno lage said: […]

Aston Villa full-back Lucas Digne has appeared to aim a fresh dig at former Everton manager Rafa Benitez when talking about his move to Villa Park. Upon completing his transfer, Digne appeared to take a parting shot at Benitez, Lucas Digne wrote: "Sometimes it only takes one person from outside to destroy a beautiful love affair." […]

Romain Saiss has paid tribute to his Wolverhampton Wanderers teammates and supporters after his exit from the club was confirmed on Wednesday. The Moroccan captain is one of eight players released by the club as their contracts expired. The 32-year-old took to Instagram to post a heartfelt goodbye following the news. He said it was an "honour […]

Aston Villa full-back Lucas Digne has revealed a phone conversation he had with Boubacar Kamara before the midfielder decided to sign for Aston Villa. Lucas Digne said: "He phoned and asked me about Villa, and I was happy to be able to tell him a lot of good things about the club – and about […]

Liverpool midfielder James Milner has been awarded an MBE in the Queen's Jubilee Year honours list. The Reds' vice-captain has been given the title for his services to football and charity, having run his own foundation since 2011 on the back of a playing career that has spanned 20 years. James Milner said: "We started with […]

Mapou Yanga-Mbiwa has admitted he used to "cry" at Newcastle while speaking exclusively to ChronicleLive about his disappointing spell at St James' Park. In January 2013, the Frenchman was dubbed as the long-term successor to Fabricio Coloccini but was shipped out to Roma 18 months later after struggling to settle on Tyneside. Mapou Yanga-Mbiwa said: […]

Manchester United midfielder Juan Mata has explained why he expected reported Leicester City target James Garner to become a 'very, very good midfielder', even before his first loan spell away from the club. Garner spent six months on loan with Watford before Forest. It was in the early stages of that loan spell that Mata predicted […]

Manchester United are reportedly considering pulling out of the race to sign Chelsea midfielder N'Golo Kante, with Arsenal's previous transfer of Willian weighing heavy on their minds. He is well-loved at Stamford Bridge too, having played key roles in Premier League, Champions League, FA Cup and Europa League triumphs. Towards the end of last season, Thomas […]

Conor Gallagher has shared an emotional farewell message to Crystal Palace fans on Instagram following his return to parent club Chelsea. Conor Gallagher said: "I'm so proud to have been part of this team in which was a very successful season in the league and getting to Wembley for the FA cup semi-final was amazing. […]

The 2021/22 campaign has been finished for over a week now and the future of Tielemans seems more likely to be away from the King Power Stadium. In March, Tielemans admitted he "does not worry" about speculation linking him with a move away from the King Power Stadium. Speaking whilst on international duty with Belgium ahead of […]

Jeff Shi admits Fosun aren't 'on the same page' as some Wolverhampton Wanderers supporters about the club's ambitions. Wolves fans have grown frustrated with the owners' reluctance to invest heavily in the playing squad over the past two years. The club made a small profit in the 2021 summer transfer window and only added one signing […]

RALPH Hasenhuttl insists Saints' academy talents "know they are seen" and could get an invitation to the first-team pre-season training camps. The players will return to Staplewood Campus towards the end of June to begin gearing up for the 2022-23 Premier League season. Saints have organised a week-long trip to Austria's Worthersee on Wednesday, July 13, where they will also play a friendly against Bundesliga side Klagenfurt. After their return, Saints are anticipated to play a number of domestic friendlies before the Premier League campaign kicks off on Saturday, August 6. A number of the top talents in the Saints academy are waiting to see how their pre-season plays out before deciding their next steps for the new season. Youngster Thierry Small is expected to be involved in pre-season (Pic: Stuart Martin) The likes of Thierry Small, Kegs Chauke – if he signs a new deal with the club – and Dynel Simeu are all likely to pursue loan moves if they cannot be assured senior gametime. Small, 17, has been a regular fixture in training with the first-team, but was the only B team or under-18 player to get any minutes last campaign. "One, two or three have just trained a few times with us," Hasenhuttl told the Daily Echo, at the end of the season.  "They know they are seen and they know there is a chance if they perform very well they can get the invitation to train with us. "The good thing is they, meanwhile, know everything about the way we want to play. It is not a stressful situation for them coming up, they can immediately show how good they are." Saints manager Ralph Hasenhuttl (Pic: Sean Ryan) After both teams suffered relegation from their respective divisions during 2020-21, both the B team and under-18s instead go into this season on a positive spin. Carl Martin's under-18s were only denied the Premier League title in the national final by Manchester City, while Dave Horseman's B missed out on the Premier League 2 Division Two play-offs via goal difference. Hasenhuttl went into the St Mary's dressing room at full-time of that 2-1 clash with City this month to congratulate the youngsters on an impressive season. "Absolutely. I was first waiting until they are in the dressing room and then telling them this because they deserve to get a clear message from us," he added. Saints under-18s were Premier League South champions and National runners-up (Pic: Stuart Martin) "Next season they will have to stand up again with another chance, a few players going out of the team, and they have to go again. "More important is sometimes the individual development of the players at this age, more important than titles or winning something, but to have the experience of playing in front of 13,000 in their own ground is something of a little feeling how it is out there." He continued: "Super match against a super team. There are unbelievable players in that Man City team at every age. They play like the first-team and even look like the first-team sometimes. "But I have seen a very similar situation in the two games where we played against them – they have unbelievable individual quality, but we have unbelievable team spirit. "This was what I was expecting from our team and why they have to be proud of what they have done this season. You can see the identity of our club with the first goal, a ball-win high up the pitch against a team that wants to build up. Kamari Doyle, 16-years-old, is some talent. ✨ #SaintsFC pic.twitter.com/9CZy7J17D4 — Alfie House (@AlfieHouseEcho) May 19, 2022 "We should be proud of this team, when I see tears in their eyes in the dressing room after the game you know that the guys really care about this club and really want to give their best for this team. "This was nice to see, absolutely. Big praise also to the managers who have invested a lot in developing a philosophy for this club. Everybody in this club, Matt Hale, Matt Crocker, all the coaches around this team, the players, amazing – and this is the reward, an outstanding season."

Mark Noble has written an emotional farewell statement following his retirement from professional football and said West Ham have offered him a role at the club whenever he is ready to take it. Mark Noble statement read: "It's still a bit surreal to think that I have played my last game for West Ham United. But […]

EFL CHIEF executive Trevor Birch has warned that tougher sanctions for pitch invasions are on the way following a series of incidents. Earlier this month, a Nottingham Forest fan was jailed for 24 weeks after he attacked Sheffield United's Billy Sharp during the play-off semi-finals. Police investigations are also ongoing in relation to incidents at Northampton's clash with Mansfield and Port Vale's fixture against Swindon. "There can be no blurring of the lines or ambiguity with this matter. Simply put, the pitch is for participants and the stands for spectators," Birch said in an open letter to fans. "The EFL will be working with the various authorities on a series of measures during the close season to help reinforce that message and address the challenge that is being presented to the game. "As part of this work the introduction of tougher but proportionate sanctions will now also have to be considered with your respective club in the early part of next month. "For our part, we will need to discuss what further measures could be introduced for the new season, including the potential use of capacity reductions, financial penalties, or other similar mitigations. "The quickest and most straightforward solution to the problem is for all fans to think before they act and leave the pitch for the teams to play the game. That way there will be no requirement for authorities to get involved and everything can be settled on the field as it should be." The EFL board is due to meet on June 8, with their annual general meeting taking place two days later. Birch added: "In the opening months of the season, you dealt with the uncertainty of Covid protocols, Covid passes and Covid postponements through the winter, yet despite those challenges, you have returned to show up for your clubs in huge numbers once again," he said. "Together you have been through the turnstiles almost 20 million times across our competitions and your support has been crucial to clubs as they continue to rebuild their finances following a difficult couple of years." Keep up to date with our Burnley coverage on social media by joining us on Facebook and Twitter

Kieran Trippier is targeting a top-half finish with Newcastle next season. The Magpies narrowly missed out on a spot in the top 10, with Brighton's second-half turnaround against West Ham on the final day the deciding factor. England international Trippier is not getting carried away by calls for a European push and believes securing the top-10 […]

Tottenham star Son Heung-min has labelled Chelsea target Neymar the best player in the world ahead of Thomas Tuchel's crucial attacking summer transfer decisions.  If Tuchel, who has worked with the Brazilian star during their time together in Paris, was to sanction this expensive transfer operation for Boehly and his new board to conduct, the […]

DAN ASHWORTH is set to become the new sporting director at Newcastle United. Albion and Newcastle United have reached an agreement for the immediate release of Dan Ashworth from his contractual obligations at the Amex. The terms of this agreement, which is subject to regulatory approval, will remain confidential between the clubs. Albion have thanked Ashworth for his time at the club, a statement said: "We would like to thank Dan for his services and wish him well for the future." Back in February Albion manager Graham Potter admitted he was sorry to see Ashworth leave. However, the Albion boss knows life will go on at the Amex Stadium. He said: "There is a good organisation here, a fantastic chairman, good people that have been here before me and Dan were here and they will be here after. "So it is what it is, we will move forward as a club together and we will take on the challenge of life without Dan as best as we can. "From my perspective, I respect Dan and what he has done for us, I respect the decision that he has made and wish him well. "But I know as a football club this club doesn't rely on one person, it is a real collective strength that we have and that is what I think will take us through."

Richarlison has alerted a number of clubs in London regarding his availability in this summer's transfer window. The Everton forward enjoyed a successful season personally, scoring 10 goals and grabbing five assists in 30 games for a club battling relegation. His comments while on international duty has once again fuelled the fire as a move once […]

Former Aston Villa captain Jack Grealish has responded to comments made by Nottingham Forest's Steve Cook following the Reds' promotion back to the Premier League. In the celebrations after the full-time whistle at Wembley Stadium, Cook gave an interview to Sky Sports. Steve Cook said: "I think we are going to go full Jack Grealish. We obviously […]

Brighton & Hove Albion have appointed former Everton defender David Weir as their new technical director, the club has announced. The 52-year-old has been covering the role on an interim basis since February but has now been given the job on a permanent basis with immediate effect. Weir made over 230 appearances for the Toffees over […]

Chelsea are reportedly willing to allow midfielder Jorginho to leave Stamford Bridge this summer as uncertainty over his contract situation looms. With a potential midfield revamp on the horizon, the return of Gallagher can hopefully provide fresh energy to Tuchel's system and the Chelsea coach has been very positive about the Cobham talent whenever asked about […]

RALPH Hasenhuttl has insisted 35-year-old Shane Long can "keep on going in the summer", despite his Saints contract coming to an end. He could yet sign renewed terms, but the Irishman looks set to exit St Mary's after eight years with the club following the conclusion of his deal next month. The veteran forward has played 344 Premier League matches across his career, scoring 56 goals – although only one of those has come in the last two seasons. Long netted twice in 19 appearances across all competitions this campaign – in the FA Cup at Swansea City and versus Everton in the league. And Hasenhuttl thinks the forward can continue playing into next season, where he will turn 36. "From the physical side it is definitely possible for him to keep on going in the summer, definitely," the Austrian told the Daily Echo. "He is very robust and when you are so quick, yeah you lose a little bit when you get older, but still quick enough for playing as a striker. It is no coincidence that he has played so many games in the Premier League." Hasenhuttl, who retired from his role as a striker when he was almost 37, continued: "We speak about a different level when I stopped my game – not on this level, I never played on this level, so I do not want to compare him to me. "But I know how it feels when you come to 35, 36 or 37 as a player. I must say that I absolutely love this game to play, and that is the reason why I tried to play for as long as possible. "I think he does the same, he loves this game, he loves to compete, he loves to come here and train every day. It is something extraordinarily beautiful. "He still wants to learn, wants to get better and still wants to improve his game. This is the most beautiful job - better than being a manager!" A message from the Editor Thank you for reading this article - we appreciate your support in reading the Daily Echo. Subscribing to the Echo means you have unrestricted access to the latest news, features and Saints coverage - all with an advertising-light website. You will also have full access to Saintsplus, your new home for Southampton FC tactical analysis, features and much, much more. Don't take my word for it - subscribe here to see for yourself. Follow the latest breaking news in the Southampton area by joining our Facebook group - Southampton News - Breaking News and Incidents Follow the latest court and crime news on our dedicated Facebook group - Hampshire Court and Crime News

Former Everton manager Marco Silva has reflected on his time at the club and said the 'connection was good' with fans while he was at Goodison Park. Silva was appointed as Everton manager ahead of the 2018/19 season and guided the Toffees to eighth place. However, his second campaign didn't go to plan and he was […]

Tottenham could put a dent in Arsenal's transfer plans by signing two of their transfer targets in the upcoming summer window, according to reports. It comes as both sides come off the back of an enthralling race for the top four in the Premier League. It was a battle that was, eventually, won by Spurs on […]

ORIOL Romeu conceded "if we carry on like this we could really struggle" and is expecting changes made to the Saints squad this summer. The transfer window opens in just two weeks with the St Mary's faithful anticipating a busy first summer under new owners Sport Republic. The club looked to be making quick progress in 2022 and was targeting a first top-half finish under manager Ralph Hasenhuttl this season, but that is not how it transpired. Saints finished in 15th in the Premier League for a second consecutive season, but even amassed three points fewer (40) than last season's total. Read more - Southampton part ways with three of Hasenhuttl's coaching staff A number of positions have emerged as problem areas with the expiry of contracts and loan deals, and the lack of fight shown in Saints' final 12 league games leaves Romeu anticipating player overhaul. "When you are not getting results there is always going to be changes," the Spaniard admitted. "Especially at the end of the season when there is the window and you can look around and reinforce some areas if you want to. Saints midfielder Oriol Romeu is under contract only until summer 2023 (Pic: PA) "The way we are playing has not been good enough, and we want to head into a better direction and right now it looks like if we carry on this we could really struggle, which is not a feeling you want to have. "There could be changes, we don't know, we don't make these decisions but I'm pretty sure that will happen." The Daily Echo understands sources close to the club expect a 'very busy' summer, with players targeted in 'pretty much every position'. The 30-year-old midfielder, whose own contract is set to expire in June 2023, made his 36th Premier League appearance of the season in Sunday's 4-1 defeat to Leicester City. "It was heartbreaking to see our fans chanting and singing, being loud and going home with a 4-1 defeat," he added. Some set of supporters this. 👏 #SaintsFC pic.twitter.com/S4O5xZLk67 — Alfie House (@AlfieHouseEcho) May 22, 2022 "It hurts everyone at the club and hurts them as well. It is annoying to go into the summer now with this defeat." Saints were on the receiving end of a refereeing error and player confusion with the two sides deadlocked at 0-0, at King Power Stadium. James Maddison scored the opener minutes into the second-half after Jon Moss had mistakenly awarded a drop-ball in Leicester's favour, with Saints in possession when play was halted. It was sent forward by Leicester goalkeeper, Kasper Schmeichel, pressed by Jamie Vardy and finished by his compatriot. Hasenhuttl confirmed after the match he asked Brendan Rodgers to give his team the goal back in the interest of respect, but this did not happen. Ralph Hasenhuttl in discussion with referee Jon Moss at full-time (Pic: PA) "There were a few things that didn't go our way, we don't need to talk too much about decisions and what happened but what we need to do better is once we get that first goal," Romeu insisted, "But coming back into the game at 2-1 and conceding one or two minutes after, what are you going to do in these moments, you need to keep yourself alive in the game and give yourself some options to come back into the game." "Very weird," he added on the Foxes' opener, though. "We are still talking about it and don't really understand it. "I tried to block Jamie Vardy and he said I kicked him, I was blocking him. He (Moss) gave them the ball and I don't know why, because we had it. "It is still our mistake, we gave it away too easily and it was an easy chance for them to score. Then probably from that goal everything changed." #SaintsFC's Oriol Romeu played 45 minutes during his second cap for Catalonia last night.They beat Jamaica 6-0, playing their first fixture since 2019, and the 30-year-old made his first start. 👏 pic.twitter.com/vyJVpScIy1 — Alfie House (@AlfieHouseEcho) May 26, 2022 A message from the Editor Thank you for reading this article - we appreciate your support in reading the Daily Echo. Subscribing to the Echo means you have unrestricted access to the latest news, features and Saints coverage - all with an advertising-light website. You will also have full access to Saintsplus, your new home for Southampton FC tactical analysis, features and much, much more. Don't take my word for it - subscribe here to see for yourself. Follow the latest breaking news in the Southampton area by joining our Facebook group - Southampton News - Breaking News and Incidents Follow the latest court and crime news on our dedicated Facebook group - Hampshire Court and Crime News

Tottenham do not appear to be wasting any time at all in the transfer market with Ivan Perisic believed to be closing in on a move to north London. Joining Inter Milan from Wolfsburg in 2015, the Croatia international will bid farewell to the San Siro very soon with his contract set to expire at […]

Outgoing owner Roman Abramovich says it has been an "honour of a lifetime" to be part of Chelsea as he prepares to hand over to Todd Boehly. The Premier League club confirmed an agreement to sell to US magnate Boehly and expect the transaction to be completed on Monday for what will be a sports […]

All members of Albion's staff received carefully chosen words of thanks and congratulations when the club's season ended in style. The appreciative message from chief executive and deputy chairman Paul Barber came very soon after the 3-1 win over West Ham which secured ninth place. Staff were encouraged to appreciate what had happened and to enjoy their summer break. But the message will move on quickly – from "well done" to "follow that". It has to in an ultra-competitive environment like the Premier League. The Seagulls' hierarchy revealed an aim three years ago to establish themselves as a top-ten club. But, as was made clear then, that did not mean coming tenth once. Or even ninth. It meant being part of that top ten in all, or most, years on a more consistent basis. They are some way from doing that. One soaring Seagull does not make a summer. But they have made an important breakthrough. So the focus goes back on to the future as Barber himself starts his second decade at the club with a new contract. Technical director Dan Ashworth is off to pastures new, most likely Newcastle and, the hope is on Tyneside, in time for the transfer window. But an otherwise solid, consistent feel about Albion's structure will only be reinforced by news of Barber's new deal, which is being described as long-term. He told The Argus: "I strongly believe the best football clubs are built on a good owner, a clear vision, a consistent strategy, high quality people on, off and around the field, and stability. "I'm very fortunate here that we have all of that. "As a consequence, there will always be interest in our staff and players. "We have excellent people in all areas, and every approach we receive for them is a compliment to how the club has progressed, on and off the field." In his post-season message to staff, Barber described this as "a truly exciting period in our club's history". But the message was to now work even harder on and off the pitch to maintain a top-ten placing. Another goal at some stage in the coming years will be to win a trophy. There is also the ongoing effort to establish the women's team within the top four of the FA WSL. That is another part of Bloom's vision for the club. Hope Powell's squad are making progress but have not yet experienced the sort of Eureka moment enjoyed by Graham Potter's men of late. As the dust settled on that West Ham game and the joyous post-match scenes, Barber told staff: "I know there is nobody prouder than Tony tonight." Barber's new deal will make him the third longest-serving executive in a such a role within the Premier League. Susan Whelan has been in a similar role at Leicester City since 2010, when King Power took over the club from Milan Mandaric. BRIGHTON LATEST ON BIDS AND APPROACHES FOR STAR PLAYERS Daniel Levy at Tottenham is way out in front in terms of longevity having been at the helm since 2001. But his role is slightly different as executive chairman rather than CEO. Barber joined Albion in 2012 ahead of a summer also notable for player signings such as those of Bruno, Wayne Bridge and Tomasz Kuszczak as Albion built a side which chased promotion from the Championship.

Aston Villa manager Steven Gerrard has outlined some of the qualities he admires in Liverpool boss Jurgen Klopp. Steven Gerrard said: "He is so calm. He has total belief in his team. He has suffered a bit in finals and has bounced back. He told Liverpool fans he wanted to change them from doubters to believers […]

Hector Bellerin looked almost assured to be leaving Arsenal this summer. His situation in North London does not seem a suitable one for a player who wants regular game time. Mikel Arteta was more than happy to send the Spaniard on loan from Arsenal after he brought in Takehiro Tomiyasu. Cedric Soares has no intention of […]

Jesurun Rak-Sakyi has opened up on how felt when told he'd be making his first senior start for Crystal Palace against Manchester United. Jesurun Rak-Sakyi said: "I found out just before kick-off, about an hour before. When I saw that I was a bit nervous. But, at the same time, all the lads were helping […]

Merseyside Police have said Liverpool fans were "not late" to the Champions League final after chaos outside the stadium. Hundreds of supporters were stopped from entering the Stade de France on Saturday night ahead of the match. Shocking video from outside the stadium appeared to show fans with tickets being pepper sprayed in their dozens. Tweeting after […]

Bruno Lage is waiting for 'the money to move' as Wolverhampton Wanderers look to get their house in order by July 1. The transfer window opens in June but clubs are already negotiating with potential signings. Wolves have once again been linked with Portuguese midfielder Joao Palhinha as the club look to replace talisman Ruben Neves.Wolves […]

Wolves will reportedly demand close to a club-record fee for Ruben Neves this summer. It is further suggested that Barcelona are interested in the midfielder, however the Spanish giants are "not willing" to meet Wolves' valuation. Wolves current record transfer sale is the combined £45million deal for Diogo Jota in 2020, which included the arrival of […]

Tottenham need to make a big decision over the future of Bryan Gil this summer less than a year after the Spaniard walked through the doors at Hotspur Way. Spurs had tracked the 21-year-old winger for some time as he built a reputation as one of the most promising young players in Spain, his loan move […]

Jurgen Klopp believes Liverpool's cut-throat end to the season is the perfect preparation for their latest tilt at Champions League glory. The Reds take on Real Madrid in Paris on Saturday aiming to complete a cup treble and secure the club's seventh European Cup. Jurgen Klopp said: "I didn't like the game on Sunday too much, […]

Qualifying for Europe will be a greater challenge for Leicester City next season with Brendan Rodgers expecting their mid-table rivals to invest heavily. Rodgers also expects Newcastle to make significant moves in the transfer market following their takeover last year, led by the Saudi Arabia's Public Investment Fund. West Ham, meanwhile, have European football to offer […]

Jordan Pickford has warned Liverpool that they will be facing one of football's 'greatest' managers in the shape of Carlo Ancelotti in the final of the Champions League. Ancelotti's Real Madrid side take on Liverpool at the Stade de France in Paris tomorrow night. The 62-year-old has become the first manager to reach five Champions League […]

Aston Villa boss Steven Gerrard has delivered a message to Liverpool ahead of the Champions League final. With Liverpool preparing to take on Real Madrid in the Champions League final on Saturday, Gerrard delivered a message to the club's supporters on social media. Sitting in the Stade de France while Jurgen Klopp's side were undergoing their preparations, […]

SEVERAL members of the Burnley squad have taken to social media following the Clarets' relegation from the Premier League. Here's what they had to say. "I'm gutted about yesterday - a real shame we couldn't get the job done. We had put ourselves into a really good position towards the back end of the season but obviously the whole season wasn't good enough. "The lads put in a lot of effort, it had been a really tough week and I think it took its toll a little bit. Fair play to Leeds, going away from home and winning on the last day of the season. "I just want to thank you guys for your support throughout the season - I know it has been a difficult one. "These past weeks have been some of the best I've seen. Home and away, the atmospheres have been fantastic and we've really appreciated the backing you have given us. "It's been an emotional ride this year and we'll see what the future brings." James Tarkowski "We gave it our all but it just wasn't enough to get us over the line. Support has been incredible, especially this season when things have been tough. Thanks for sticking with us!" Nick Pope "Absolutely devastated, gutted after the weekend. We wanted to achieve our goal for so many reasons. "The players, staff and fans gave absolutely everything to the cause and I'm so proud of everyone. Thank you to the fans for sticking by us all the way." Nathan Collins "Had a few days to reflect and it doesn't get any easier. As a group we gave it our all but it just wasn't enough. A special thank you to the fans who have been unbelievable all season." Josh Brownhill "Absolutely gutted we couldn't get it done. Just wanted to say thank you to all the fans that supported us right until the end, you definitely helped us. "Time to rest and then go again for next season and bring the club back to where it belongs. See you soon." Dwight McNeil "Been a few days and still hurts. Just want to say a big thank you to the fans for being behind us through a difficult season." Clarets on social, plus take out a subscription... Keep up to date with our Burnley coverage on social media by joining us on Facebook and Twitter Gain unlimited access to the Lancashire Telegraph website with a premium digital subscription Or if you want the Telegraph newspaper delivered to your door, get in touch with our home delivery team or call us on 0800 953 0227

Mikel Arteta and Arsenal technical director Edu can certainly look back at last summer's transfer window and feel vindicated about several decisions that were made. Arteta had always been well aware of the problem, highlighting it back in December 2020 ahead of the winter transfer Mikel Arteta said: "It's very clear. If you say 'can they […]

Talk of revenge has, for the most part, been neatly sidestepped by Liverpool in the build-up to their latest Champions League final against Real Madrid. Harvey Elliott said: "For myself, it's my own revenge. I want to take that upset and disappointment as a fan and make sure I put it right at the weekend […]

Sadio Mane says he will announce what his Liverpool future holds after the Champions League final. And the Reds star promised he will provide a "special" answer to questions over his contract impasse after laughing off speculation linking him with a move to European Cup final opponents Real Madrid this summer. Sadio Mane said: "Honestly I […]

Leicester City title-winner Danny Drinkwater has described his £35m transfer to Chelsea as a "business move gone wrong" as his time at Stamford Bridge comes to an end. Drinkwater has apologised to Chelsea supporters for how the move worked out. He said he was saddened they did not get to see him at his best. […]

Leeds United confirmed the signing of Brenden Aaronson on Thursday evening and the American international has given an interview to the club's website, speaking of his happiness of signing for the Whites. When it came to discovering that the Premier League club were interested in his signature, Aaronson described it as a 'huge moment.' Brenden […]

Benitez: I took the Everton job because of my affection for the cityRafa Benitez has revealed he took on the responsibility of becoming Everton manager becaue of his 'affection for the city'.The Spaniard was sacked by the Blues in January after a dismal run of form which slowly saw the side dragged into a relegation battle despite a promising start to the season. Benitez's appointment was questioned by many fans when first announced due to his past connections with Liverpool, and the 62-year-old has now explained why he accepted this job offer in the first place."I took Everton because I had a lot of Blues friends who wanted an experienced manager to put right a lot of the things they knew weren't, and aren't, right in there," he told Marca."Liverpool fans understand it was a professional and personal decision because of my affection for the city. Most understood that."It wasn't as if I had signed for United, for example. But the Everton project stayed there: there was no investment, and we had a lot of injuries."We lost the backbone of the team and some crucial points. Still, we were six points clear of relegation with two games in hand."Former Everton manager Rafael Benitez (Image: Photo by Visionhaus/Getty Images)

Eddie Nketiah looks set to sign a new deal at Arsenal, according to the Daily Mail. It comes as the forward was set to leave the club as a free agent this summer. The youngster has impressed late into the season, finding a flurry of goals with several Premier League starts. The 22-year-old made 21 league […]

Everton defender Jonjoe Kenny has dropped a hint on his future and said 'a lot is possible' this summer. Academy graduate Kenny, 25, is out of contract at the end of this season. After two loan spells away from the club during the past two years, at Schalke and Celtic, he made 21 appearances in all […]

As we have reached the end of the season and the summer transfer window looms, there is still a lot going on at Tottenham. On Tuesday, the club announced that ENIC have given £150 million cash to Spurs, with football.london understanding the bulk of it will be put towards backing Antonio Conte during the summer transfer […]

Liverpool chairman Tom Werner has revealed that Todd Boehly requested advice on the possibility of purchasing Chelsea Football Club. Boehly's consortium is expected to become the club's new ownership group after they were recently given the green light from the Premier League and the UK's Government. Boehly was chosen as the club's preferred bidder last month, […]

Morgan Gibbs-White has paid tribute to John Ruddy after the Wolverhampton Wanderers goalkeeper announced his impending departure. Posting on Instagram on Monday evening, John Ruddy said: "So yesterday seems as though it will be my last appearance for Wolves. Thank you to the fans for your support through the highs and lows. Thank you to the backroom […]

Bruno Lage will take inspiration from legendary Manchester United manager Sir Alex Ferguson to oversee Wolverhampton Wanderers' transfer rebuild this summer. Bruno Lage said: "I remember maybe 10 years ago, when I read Sir Alex Ferguson's book, he said something like that. 'I love my players as sons, but when they drop their performance I […]

James Maddison has so far remain tight-lipped about being left out of the England squad – but has dropped a big hint about his feelings on the matter. Gareth Southgate said: "He's finished the season very well. He's obviously scoring goals. We just feel very happy with the players who have been with us in that […]

England manager Gareth Southgate has confirmed that Crystal Palace centre-back Marc Guehi is a doubt for the upcoming Nations League games against Hungary, Germany and Italy. Gareth Southgate said: "We've picked extra numbers there as we have quite a few doubts at the back. It's a bit of a minefield in terms of players who […]

ALBION captain Lewis Dunkhas praised the club for a good finish to the season. The Seagulls beat West Ham United on the final matchday of the Premier League campaign, confirming their place in the top half of the table. This was made positive after a solid run of form which saw the club collect 17 points from their last eight games, including wins against Arsenal, Tottenham Hotspur and Manchester United. The season will go into the record books of the club as the best ever and Dunk is hoping for even better next season. He said: "It's been amazing. It has been a long old season with a lot of ups and downs but to finish it in the way we did has been unbelievable. "As a club we wanted to get into the top ten, and to accomplish it is brilliant – but we have to go again next year and try and do even better. "You have got to have ambition but the Premier League can be hard, as we found out a few weeks ago. "The international break in March came at a good time for us. We worked hard and finished the season incredibly strongly." The good run of form followed a seven game winless run in which Albion's only point came in a draw against Norwich. Dunk said: "We stuck together in the dressing room and that was the result, a really strong finish. "We have come a long way as a club and I've been lucky to be on the whole journey from Withdean to the new stadium but we want more."

Chelsea legend Jimmy Floyd Hasselbaink has outlined what Todd Boehly's consortium must prioritise at the club, following the Premier League's decision to approve the takeover. In a statement released this evening (Tuesday), the Premier League confirmed their owners' and directors' test had been carried out and that the next step was for the club to work […]

Will Hughes says Crystal Palace will be going "all guns blazing" next season as they bid to improve on their 12th-placed Premier League finish under Patrick Vieira. There's optimism over what can be accomplished in the near future and even players like Hughes, who was limited to just 20 appearances in his first season at the […]

Gareth Southgate has praised Dominic Calvert-Lewin for speaking about about his mental health after the Everton striker posted a heartfelt message on social media on Monday evening. However, the striker also addressed off-field issues which had been playing on his mind over the course of the last few months. Calvert-Lewin said he was now in a […]

Liverpool put pressure on social media companies over Champions League final ticketsLiverpool's victory over Villarreal in the UEFA Champions League semi-final triggered a huge clamour for tickets to the final that takes place in Paris this Saturday, May 28.As ever, Liverpool's official ticket allocation of a meagre 19,618 barely made a dent in the overwhelming demand from fans desperate to cheer their team on from inside the Stade de France.With just a few short days until the final, resale sites have thousands of tickets still available, with the cheapest prices starting at an eye-watering £1,700. Similar numbers have been seen in the previous two Champions League finals the Reds have been in under Jurgen Klopp.In an official statement, Liverpool have today taken aim at social media sites where they claim over 50 accounts are "actively involved in selling, or offering to sell, Champions League final tickets online."Liverpool's official statement reads: "Liverpool Football Club has called on social media companies to close more than 50 social media accounts and groups it believes are actively involved in selling, or offering to sell, Champions League final tickets online."The club has also identified 13 supporters who have offered their tickets for Saturday's game against Real Madrid for sale online."Those fans have had their tickets cancelled, while their accounts are in the process of being investigated further, with the possibility of added sanctions to follow."The move comes following a recent warning reminding supporters to buy tickets from official sellers only. The club received an allocation of 19,618 tickets for the all-ticket fixture at Stade de France in Paris this weekend."There has unfortunately been an increase in the number of fans being defrauded, online in particular, by fake match ticket offers. If any supporter is offered a ticket online, they should report it to LFC here- and to Action Fraud."Liverpool FC will not stand idly by and watch people try to sell tickets they have been fortunate enough to get access to via the ballot."Read the full story HERE.

Everton striker Dominic Calvert-Lewin has revealed he "endured some of the most difficult times" of his career and life this season and said "talking saved my life". The England international struggled with injuries in the 2021-22 campaign and his club narrowly avoided Premier League relegation. He shared the news on social media, urging young people not […]

Isaac Hayden endured a really tough 2021/22 season with Newcastle United after his knee injury and subsequent surgery kept him sidelined for more than half the campaign. He sustained the injury in the defeat to Manchester City midway through December and he didn't return to action prior to the end of the season. The arrival – […]

Tottenham defender Eric Dier has called on the club to capitalise on their return to the Champions League. Spurs booked their place back in the top tier of European football with a 5-0 final-day win at Norwich, which capped a remarkable resurgence under Antonio Conte. Eric Dier said: "I think the club needs to take […]

Kevin De Bruyne says his fourth Premier League title was the best of the lot after an incredible last-day fightback that "scrambled" his head. The Belgium midfielder helped to complete the astonishing revival from 2-0 down with a driving run and cross for Illkay Gundogan to net his second goal and secure a 3-2 which […]

John Ruddy has penned a message outlining how his second-half appearance at Liverpool on Sunday "seems as though it will be my last appearance for Wolves". It's understood that the 35-year-old will now seek a new challenge away from Molineux after five memorable years. Ruddy, who amassed 72 appearances in Old Gold, John Ruddy said: "So […]

ARMANDO Broja has posted a farewell message to his Saints supporters and teammates, as his season-long loan from Chelsea comes to an end. The 20-year-old forward scored nine goals in 38 appearances across all competitions for Saints, in his debut senior season in English football. Six of those strikes came in the Premier League, although only one was scored since Ralph Hasenhuttl told media he wanted to keep Broja at the club in January. The Albanian international was left out of the squad for the final day of the season at Leicester City yesterday. And following the conclusion of the 2021-22 campaign, Broja has posted this farewell message to his Instagram: "I just want to start off by saying what a great season for me and my family personally. "A season full of ups and downs but no matter what I had family and amazing people to help me get through it. "I also want to say a massive thank you to Southampton and the amazing fans for allowing me and having the belief in me to showcase what I can do." He continued: "I appreciate all the support and love you showed me and the team. "Finally I want to say thank you so much to the players you guys taught me so much this year. "I loved every minute with you lads it was honestly something special to me. You have not only become brothers to me but also family. I will miss you guys!" Broja has been linked to a number of clubs across the Premier League and Europe during the season's run-in, while Chelsea manager Thomas Tuchel gave a recent update on his future. The German confirmed that Broja and Conor Gallagher will return to Blues to be part of their pre-season, and face assessment for the year ahead. A message from the Editor Thank you for reading this article - we appreciate your support in reading the Daily Echo. Subscribing to the Echo means you have unrestricted access to the latest news, features and Saints coverage - all with an advertising-light website. You will also have full access to Saintsplus, your new home for Southampton FC tactical analysis, features and much, much more. Don't take my word for it - subscribe here to see for yourself. Follow the latest breaking news in the Southampton area by joining our Facebook group - Southampton News - Breaking News and Incidents Follow the latest court and crime news on our dedicated Facebook group - Hampshire Court and Crime News

Crystal Palace will send their full observations from last Thursday's pitch invasions at Goodison Park to the Football Association in the coming days, football.london understands. Palace's players and staff were left facing thousands of invading Everton fans as stewards and police failed to stop supporters from getting on the pitch on two separate occasions during the […]

Leicester City forward Ayoze Perez admits he has not had a great season – despite a positive end to the campaign. Perez started only six league matches for Leicester in this campaign and did not complete 90 minutes once in the competition. The former Newcastle United man gave an honest assessment after the Southampton game. Ayoze […]

Everton forward Dominic Calvert-Lewin has shared an emotional statement on Instagram, in which he said "talking saved my life." A day on from the season ending, the former Sheffield United man shared a message on his Instagram page, in which he reveals some off-field issues he has had to contend with with throughout the course of […]

Phil Foden was an 11-year-old fan behind the goal when Sergio Aguero scored the most iconic goal in Premier League history. Foden has revealed in the past how he and his mum ended up spilling onto the pitch when Aguero scored his late, late winner against QPR to pip Manchester United for the title at […]

Conor Gallagher says he felt 'at home' at Crystal Palace while on loan from Chelsea this season and will cherish his memories of playing for the Eagles. The 22-year-old made his final appearance in red and blue during Palace's 1-0 win over Manchester United at Selhurst Park on Sunday, ending his time in SE25 with eight […]

Erik Ten Hag has spoken of his excitement after taking charge at Manchester United, who he sees as having "huge potential". The Dutchman on Monday conducted his first press conference since being named as Ole Gunnar Solskjaer's permanent successor last month. The former Ajax boss comes in after Man United, with Ralf Rangnick in interim charge, […]

James Ward-Prowse has questioned Leicester City's "sportsmanship" after their controversial opening goal against Southampton. Hasenhuttl said in his post-match press conference that he had hoped City would let Adam Armstrong walk the ball into the net to level up the game. However, that did not happen. Ralph Hasenhuttl said: "We all saw what happened. My view […]

MIKE Jackson is confident Burnley can find answers to the difficult questions that await after Sunday's 2-1 home defeat to Newcastle brought an end to their six-year stay in the Premier League. Relegation means the Clarets must repay a "significant" portion of a £65million loan taken out as part of ALK Capital's leveraged buyout in December 2020 while also rebuilding their squad – nine first-team players are out of contract this summer while several others will be transfer targets for rivals. There is also no permanent manager – Jackson stepped up from his role with the under-23s after Sean Dyche was sacked last month – so it remains to be seen who will be trying to solve a number of these problems. But asked if he believed the club was in safe hands given their potential financial problems, Jackson said: "Why wouldn't it be? I can't comment about all the stuff you're speaking about. "But there are good people here who want to do well, who want the club to bounce back. It's about small steps, planning, and making sure you've got everything in place to be able to do that." Captain Ben Mee, James Tarkowski, Jack Cork and Ashley Barnes are among the players who can walk away from Turf Moor, while there will be suitors for the likes of Nick Pope, Dwight McNeil, Maxwel Cornet and Wout Weghorst. Television money made up 90 per cent of the club's revenue in the latest set of accounts, so the loss of their Premier League status is certain to put a considerable strain on finances and limit their ability to replace the talent that will depart. What the side will look like on the opening day of the Championship next season is a question Jackson cannot answer. "It's hard to comment on that with what's just happened," he said. "You can't say, 'This is going to happen' – I don't think you can do that. "There'll have to be a reflection on what's gone on. Like everything else, it's small steps, you have to find your way back when things happen like this. You have to take small steps to get yourselves going again and I'm sure that's what the club will try and do." Having taken 11 points from eight games and given Burnley the chance to save themselves on the final day, Jackson could himself be a candidate for the permanent job if he wanted it, but in the immediate aftermath of Sunday's defeat the 48-year-old insisted he had little interest in discussing it. "I understand you've got to ask the question but I don't think that's for now," he said. "I'm not really bothered about myself at this moment in time. I know how I'm going to feel, I'm going to go and suffer. "I'm more gutted for the group and for the fans. When you work so closely with the group like that, see what they've put in and you see them after it hurts you, it stays with you."

Brendan Rodgers insists Leicester City are "very, very close" to the level required to challenge for the top six again and believes they have a "fantastic chance" of disrupting the Premier League's elite next season. Brendan Rodgers said: "The summer gives us a chance to reset again. We can get some great work into the […]

Liverpool missed out winning their 20th top-flight title in agonising circumstances as Manchester City were crowned champions for the fourth time in five years on a thrilling final day of the season.  After the game, Reds boss Klopp congratulated City on their achievement and had words of praise for Villa and Wolves too. Congratulations to Man […]

You said it would be a miracle to finish fourth and you've achieved it, how does this feel? Yeah for sure if we come back to the past, yes it was very very difficult to explain this about Tottenham. But we are enjoying a lot what we did and for me I didn't lift a […]

Crystal Palace manager Patrick Vieira says he fears for the safety of players and managers if something is not done to address the rising number of pitch invasions in English football.Speaking about the confrontation at Goodison Park for the first time, Patrick Vieira said: "I think the Everton incident is bigger than just that incident. […]

ALBION boss Graham Potter has praised his team for finishing the season on a high. The Seagulls came back from one goal down to beat the Europa League semi-finalists West Ham 3-1 at the Amex Stadium, thanks to goals from Joel Veltman, Pascal Gross and Danny Welbeck. The result meant that Albion finished the Premier League season with 51 points and in 9th place in the Premier League, a record finish for the club. Potter said: "In terms of today, it was reletively even but it was great for the boys to come from a goal down. It is not easy to score three goals against West Ham. So we are delighted to win. "As a season on a whole, I am really proud of the players and the club. "Fifty-one points and ninth in the Premier League is something for us to be proud of us and to understand that it has not been straightforward. "There has been moments that have been challenging, and I am sure that there are experts that will say we should have done this or that. "But generally in the Premier League, it is so difficult and you have to stick together, and we have done that and to ended up where we have is amazing."

RALPH Hasenhuttl revealed he asked Leicester City manager Brendan Rodgers and the Foxes bench to let Saints run and score a goal following their "unacceptable" sportsmanship in the opener. James Maddison opened the scoring in the second-half after referee Jon Moss had stopped play for an injury with Saints on the ball, but gave the drop ball back to the Foxes in error. Leicester then attacked immediately and scored after Lyanco's horror-show headers back to Alex McCarthy seeing Jamie Vardy's shot, saved falling to Maddison on the rebound. The Saints bench then asked Leicester to give the goal back and allow the game to continue level at 1-1, but this did not happen and the match ended up finishing 4-1 in their favour. 💬 Here's everything Ralph Hasenhuttl just said on that incident, asking Leicester to gift #SaintsFC a goal and respect."I don't want to be a bad loser, we deserved to lose in the end."https://t.co/8zuQoxXbJH — Alfie House (@AlfieHouseEcho) May 22, 2022 "I don't want to speak about the performance today because we have all seen how this game was going and what happened today," Hasenhuttl said, speaking about the incident. "In my view in football, when you have the ball and the referee stops the play you get the ball back. Today it was different so we have to accept it, but it is hard to understand. "The offer I made after the goal to let us score a goal, they didn't take it. They pressed us immediately again so it was a different momentum. "The first goal is the decisive moment in this game and if you concede it in this way it is hard to take. I don't know why Vardy presses immediately, he didn't know that he can't. "Then you have the Lyanco header and you think it is a normal game but it is not. We have the ball in their half, they get the ball back and can kick it to us and immediately attack. You always speak about respect and fair play or whatever, but when you act like this for me it is not acceptable." He continued: "What can he do, the opponent has to stop pressing the ball in this moment. Normally he should give it to us and then we can speak about how fantastic Leicester are and maybe they still would have scored three goals, but when you take it like this it sums it up what has happened to us for the last few weeks. "There was an offer from our side to let us run and score a goal and then we keep on going at 1-1, this would be a sign or a message to everyone. I said it, let us run and let us score a goal. They didn't do it, we tried it – Arma was running and looking to see if someone tackles him. "Vardy didn't know about it, he thought the game was stopped because of whatever. A tricky situation but an unnecessary one because we saw a good game but now we are speaking about a situation that shouldn't be there. "I don't want to be a bad loser, we deserved to lose in the end but it's clear such a situation changes the game and this is what is frustrating for me." A message from the Editor Thank you for reading this article - we appreciate your support in reading the Daily Echo. Subscribing to the Echo means you have unrestricted access to the latest news, features and Saints coverage - all with an advertising-light website. You will also have full access to Saintsplus, your new home for Southampton FC tactical analysis, features and much, much more. Don't take my word for it - subscribe here to see for yourself. Follow the latest breaking news in the Southampton area by joining our Facebook group - Southampton News - Breaking News and Incidents Follow the latest court and crime news on our dedicated Facebook group - Hampshire Court and Crime News

Tottenham Hotspur are planning to back Antonio Conte fully in the transfer market this summer to ensure the Italian's ambitions can be achieved at the club, football.london understands.The Italian has surpassed expectations in his first seven months at Spurs, taking them to a fourth-place finish and back into the Champions League. For Conte this project brings […]

Southampton boss Ralph Hasenhuttl asked Leicester City to let his side walk the ball into the net to equalise following a controversial opening goal at the King Power Stadium. Hasenhuttl said in his post-match press conference that he had hoped City would let Adam Armstrong walk the ball into the net to level up the game. […]

BRENDAN Rodgers responded "if the centre-half doesn't make a mistake there is no drama" after Ralph Hasenhuttl revealed Saints asked Leicester to gift an equaliser. The Saints bench asked the Foxes to let the visitors run and score after James Maddison opened soon after the half-time break. During the eventual 4-1 defeat, referee Jon Moss had stopped play for an injury while Saints were on the ball, but gave the drop ball back to the Foxes in error. Leicester then attacked immediately and scored after Lyanco errors at the back let them in from a long-ball forward. Hasenhuttl says Saints asked Leicester to allow the concession of a goal in the interest of sportsmanship, but that did not transpire. Rodgers was asked for his view on Hasenhuttl's comments, and responded: "It was a lack of clarity on what actually happened. Was it a bounce-ball, was it a free-kick to us? "The ball was obviously bounced and we played it back to Kasper (Schmeichel). If the centre-half doesn't make a mistake there is no drama, he heads it back and Southampton has the ball. "But he doesn't. Then I think if there is any issue Jon Moss will blow up, but pretty soon after he points to the centre-sport. "Clearly the Southampton players are unhappy. I understand the frustration, and they will be disappointed they didn't defend it better, but all we can do is play to the whistle." Asked why his side did not accept the request from the Saints bench, Rodgers added: "Only because of the side when where we speak to the fourth official, I called some of the players over to see what Jon Moss was saying. "Jon Moss said it was a goal and it was a fair goal. It is disappointing for Ralph, there was a bit of confusion but we scored and went on to score another three goals." A message from the Editor Thank you for reading this article - we appreciate your support in reading the Daily Echo. Subscribing to the Echo means you have unrestricted access to the latest news, features and Saints coverage - all with an advertising-light website. You will also have full access to Saintsplus, your new home for Southampton FC tactical analysis, features and much, much more. Don't take my word for it - subscribe here to see for yourself. Follow the latest breaking news in the Southampton area by joining our Facebook group - Southampton News - Breaking News and Incidents Follow the latest court and crime news on our dedicated Facebook group - Hampshire Court and Crime News

Thomas Tuchel believes his Chelsea side will have to contend with Tottenham Hotspur and Manchester United in the race for the Premier League next season, in addition to Liverpool and Manchester City next season. The German coach explained that a plan is in place, but a lot of work will be required from the Blues. […]

Frank Lampard described Everton's final game of the season as a 'step too far' after they fell to a 5-1 defeat to Arsenal. Six changes were made to his starting line-up, several of which were because of injuries and exhaustion as the Blues ended a relentless run of five games in 14 days, with Lampard explaining […]

While the decision to bring him to Leeds United initially divided opinion, Jesse Marsch has certainly passed his three-month probation. He watched his side secure Premier League safety with a brilliant final-day performance at Brentford when the odds were stacked against them. In a video posted to the Leeds Twitter account, the American had an emotional […]

Bruno Lage admits Wolverhampton Wanderers' dire run of form has taken the gloss off a first season in charge which has made him 'proud'. Wolves ended the campaign with a 3-1 defeat at Liverpool to bring up a ninth loss in their final 14 matches. After flirting with the European places for most of the season, […]

Ruben Neves believes he might have played his last game for Wolverhampton Wanderers. Portugal international Neves has produced an excellent season under Bruno Lage and clubs are expected to battle it out for his signature in the summer transfer window. The 25-year-old is understood to be of interest to Barcelona, while Arsenal and Manchester United are […]

How did it feel to lose so late? Today was typical I thought. To do so well throughout the 88 minutes, or whatever it was, to actually get a very good goal, which equalised, cancels out the Chelsea goal – which came very early on in the game – it would have been nice if […]

Roy Hodgson has said he has yet to hear from future Watford manager Rob Edwards despite providing him with his phone number. The defeat against Chelsea was the 74-year-old's final game in charge of the club before the new man takes over in the summer. Speaking to the press after the game, he reflected on his […]

Arsenal are aiming to end the season on a high – and by some miracle qualify for the Champions League – when they welcome Everton to the Emirates Stadium on Sunday afternoon. With that said, facing a Toffees side who secured their Premier League survival on Thursday night will make things interesting in North London as […]

Philippe Coutinho has explained how Aston Villa have helped him find "happiness again", following his move from Barcelona.  Philippe Coutinho said: "This is a great league. For me it's the best one. The games are so competitive and the atmospheres are fantastic. The other leagues are great but for me the Premier League is something […]

Jurgen Klopp has urged Liverpool not to "take their foot off the gas" next season as he anticipates even greater competition at the top of the Premier League table. The Reds are preparing for a dramatic final day of the top-flight campaign as they aim to complete the third leg of an unprecedented trophy quadruple. Asked […]

Eddie Howe says that Joelinton's player of the year performances are one of the big reasons why Newcastle United pulled away from trouble in the Premier League long before this weekend's Survival Sunday shootout. The Toon boss has also confessed that the £40million price tag was a big factor in Joelinton's early struggles at the club […]

Ralf Rangnick abandoned his attempts to turn Manchester United into a pressing team after just his second Premier League game in charge of the club. The 63-year-old blamed a lack of physical conditioning and a squad unsuited to carrying out those demands as the reasons for his change of heart, citing Cristiano Ronaldo's inability to press […]

Tottenham needs just a point from their final Premier League game to secure a Champions League spot for the next campaign. Antonio Conte's side faces a trip to Carrow Road, facing an already-relegated Norwich side. When the Italian arrived in north London, Spurs had struggled to find momentum and Conte's impact has been massive, making improvements […]

Pep Guardiola said Manchester City will give Erling Haaland all the time he needs to settle as he dismissed the suggestion that the forward will not work in their team. Pep Guardiola said: "I hear that he's not going to adapt to the way we play. I would like to ask how is the way […]

West Ham icon Mark Noble has hailed the 'phenomenal' Manchester United target Declan Rice. The Hammers stalwart said his London Stadium farewell following their 2-2 with Manchester City. But his successor, Rice, faces increased pressure over his future in East London. United are eager to add to the heart of the midfield, with Nemanja Matic and […]

Calum Chambers has invited competition for places ahead of the summer transfer window and has firmly set his sights on European football. Calum Chambers said: "You've got to know at a club like this, with the ambition the club has, there's always going to be people coming in, always going to be people they're looking […]

Southampton captain James Ward-Prowse believes Leicester City are an inspiration to teams like the Saints as they look to 'emulate' the club in the coming seasons. Ahead of the game, Ward-Prowse has outlined the importance of finishing the season on a high as well as outline the challenge that City will pose to him and his […]

Crystal Palace manager Patrick Vieira has admitted he does not know what the future holds for on-loan midfielder Conor Gallagher. The 22-year-old has spent the season on loan at the Eagles from Chelsea and has flourished along the way. With such a tremendous showing from Gallagher at Selhurst Park, it comes as no surprise that Vieira […]

Richarlison has admitted the scenes following Everton's miraculous come-from-behind victory against Crystal Palace were like nothing he has ever witnessed before in football – and that the club should never find itself in such a perilous position again. Richarlison said: "The invasion of the crowd was something I had never witnessed in my career. They […]

Graham Potter has – and it something he has enjoyed. The Seagulls have had a new look ever since going to Arsenal six weeks ago. They had just lost six in a row and drawn at home to Norwich, scoring one goal in those seven matches, as they arrived at the Emirates. Potter confused a few people that day when the team sheets were published. But a line-up packed with midfielders, with three defenders and allowing Danny Welbeck to stretch play in attack has worked well. Wins at Arsenal and Tottenham on successive Saturdays revived what had been a flagging season. Potter actually changed again and went for a false No.9, in Alexis Mac Allister, at Spurs. But he reverted to the Arsenal masterplan when Welbeck went on at half-time. Since then, the Seagulls have outclassed Wolves and Manchester United, with six different players sharing seven goals. They should have also been out of sight at Leeds before being pegged back to a 1-1 draw and there was some good stuff at home to Southampton, only to let a 2-0 lead slip. Potter broke down the new look to his side for The Argus and offered some thoughts as to why it has worked. The run has come ever since Moises Caicedo was added to the midfield collective. Welbeck has been a key man at the sharp end. Potter said: "Danny's attributes threaten the back line of defenders and also give you the chance to go long if they are putting pressure on you because of his aerial ability. "That is one consideration. "I suppose it started with Moises and Enock (Mwepu) and Yves (Bissouma) in midfield just for a bit of physicality against Arsenal and against Tottenham. "Marc Cucurella has grown and grown in terms of he is really good when he comes on to the game. "Even though he is a left centre-back, he can step in and attack from there. "But then you need to be solid in the midfield area because you are short of a defending player if he has gone forward. "So it's just about finding the right balance. "Inverted wing-backs allow you to play sometimes centrally from the wide area rather than crossing positions so that gives you a few more possibilities. "All the concepts we have been working on throughout the season, I think, have stayed the same. It's just finding the right balance for the right game. "Recently we have done that. "We have been a little more vertical, I would say, when we have won the ball back. A bit more positive. "Too often we were probably a bit too safe and not looking for that pass. "I think that is something we have done better. "That has knock-ons for how you defend as well in terms of how you press and the mentality of your forwards. "So lots of things and then results just make it a little nicer because it gives everyone a bit of belief and you can carry on with your work." Albion have 14 points from seven games since making the switch and would love to finish in style against West Ham. GRAHAM POTTER CAN LEAD BRIGHTON TO BEST-EVER FINISH Potter said: "It's better to be that than the other way. "We will have to assess the season as a whole rather than what happens on Sunday, but it would be nice if we could win and I am sure David Moyes will say the same thing. "Then, if we can manage to do it, it's a points tally to be proud of, with the work behind it something we can be happy of. "But until then it's just a case of preparing for the game as we have done, deciding what's the right thing to do for the game."

Roy Hodgson has revealed that Cucho Hernandez is available to play for Watford this weekend against Chelsea but the club doctors had to be convinced first. The winger hasn't played since the home loss against Leeds in early April after picking up a hamstring injury. Roy Hodgson said: "He and I think he probably is […]

Former Leeds United defender Pontus Jansson has insisted he prefers current manager Thomas Frank over Marcelo Bielsa – admitting that his former club made the 'right decision' to cut ties with their iconic boss. Brentford host Leeds on the final day of the season on Sunday with the Whites fighting for their Premier League lives. […]

Work is underway to plot Everton's summer recruitment drive as Frank Lampard and director of football Kevin Thelwell seek to improve the squad for next season. Frank Lampard explaining: "They are discussions that will happen quickly. I've not felt that yet to be honest but if that is the case we will sit down and […]

Roy Hodgson has said a win against Chelsea on the final day of the season will be 'worth its weight in gold' for Watford. The 'Orns are already relegated but will hope to finish the campaign on a positive note with a surprise win. The trip to Stamford Bridge looks like it will be the 74-year-old's […]

Mikel Arteta remains confident he can get Arsenal back challenging the top teams regardless of where they finish this season, but insists he has not given up hope of securing Champions League football. Consecutive defeats to Tottenham and Newcastle have left the Gunners requiring a large helping hand from already-relegated Norwich on the last day […]

The agent of Chelsea midfielder Jorginho has spoken out on the future of his client amid rumours of a potential exit this summer. The Italian currently has just over one year remaining on his current deal, casting doubt over his stay at Stamford Bridge. In the past year the midfielder finally earned recognition, placing third in […]

Former Chelsea player and assistant manager Jody Morris has revealed that defender Andreas Christensen had to drop out of matches late in Frank Lampard's stewardship of the club. It comes after the Dane pulled out of a number of games this season under Thomas Tuchel – most notably the FA Cup final – on the […]

BURNLEY caretaker manager Mike Jackson wants no change in mentality going into Sunday's relegation decider against Newcastle but admitted his players must manage the emotions of the game. After Thursday's 1-1 draw at Aston Villa, Burnley go into the final day of the season outside the bottom three on goal difference, knowing if they can match Leeds' result away to Brentford they can look forward to another season in the top flight. That would complete a remarkable turnaround with Jackson having won three and drawn two of his seven games since replacing Sean Dyche, but the pressure has been on at Turf Moor for some time given the predicament they were in, and Jackson said Sunday would be no different. "I think every game we've had since I've been here, they've said it's a must," he said. "We must get something out of this game or that game, and the lads have been delivering. The performances have been strong. "In the Villa game at home we made some errors, we made an error for the goal last night, but the players have had that around them now for the last six or seven games, they're used to living in that and that will stand them in good stead. "We know Sunday is going to be emotional. We'll try and take that out of it, use some of it, take a bit of fire from it and go and attack the moment again." Jackson called Burnley's performance at Villa Park an "absolute masterclass in defending" as they battled to take a point, going ahead through an Ashley Barnes penalty before Emi Buendia brought Villa level after a move that began with an apparent foul throw from Matty Cash. But it was another display that told Jackson his players are handling the pressure. "I think that's where they're at their best," he said. "When I watch that game back, some of the work put in, the details we've worked on and been focusing on. "If you take all the noise out of it, we've come away with a point. We still have to get some sort of result so it's not really changed anything. "We're in a little bit of a better position and we're just looking forward now." Burnley conceded a contentious penalty in last weekend's 1-0 defeat by Tottenham for a Barnes handball, but were denied a spot-kick of their own at Villa Park for a similar incident involving Lucas Digne. Barnes pointed to both that, and Cash's foul throw, in calling for greater consistency from officials. "The consistency of the VAR situation and the referees, the decisions, they have to improve," the forward said. "We were waiting five minutes at Spurs for a decision and the same yesterday. They were exactly the same, his probably more clear than mine, but because my arm was stretched out they gave it. The decisions are vital. "You've seen the throw-in as well that leads to their goal. It's a hard one to take, he's on the pitch when he threw it." Barnes was in the Burnley squad when they suffered their last relegation eight years ago. The 32-year-old was also part of the side that earned European football in 2018, but said avoiding the drop this weekend would be a high point in his Clarets career. "It would be a huge achievement from where we were," he said. "To win three games in 20-odd, that's not good enough, that's relegation staring at you. The lads have done well to turn it around and hopefully now we can get this final win at the weekend, get out of there and be safe."

Will it be an emotional day on Sunday for your last game? Yeah, I think the major one, of course, was leaving [Crystal Palace]. I mean, every time you leave a job, there's an element of emotion because you get sort of attached to the people you're working with. And they're the players, I must […]

Arsenal manager Mikel Arteta delivered a defiant defence of his young squad during his pre-match press conference ahead of Sunday's Everton clash. Despite the disappointing recent results, Arteta used his press conference to make a speech on his side's season before taking any questions. Mikel Arteta said: "Well, first of all, thank you all. And probably this […]

But Graham Potter, who celebrated his third anniversary in charge on his 47th birthday today, says it is already his best season with the club. The Seagulls, currently tenth, would claim their highest-ever finishing position with a point at home to West Ham on Sunday (4pm). They are looking to better the 13th place secured under Mike Bailey in 1981-82. A draw against the Hammers will actually ensure a top-ten finish unless Brentford win heavily at home to Leeds. Victory could take the Seagulls as high as eighth, although ninth, behind Leicester and ahead of Wolves, looks more likely based on the last-day fixtures. Potter said: "I've only been here three years. "It has been the best year that we've had in my three years. "I wouldn't want to disrespect anybody's memories or anybody's efforts past that time. "The points tally, where we finished in the league, we'll obviously see after the game. "We've been competitive in a lot of the games, taking some really impressive results. "Performances, I think, have improved. Young players have taken steps. "So there's lots of positives, I think. "But this club has got a history as well. I don't want to disrespect that."

Liverpool boss Jurgen Klopp has admitted he doesn't 'want' to see any players depart the club this summer, but has highlighted that offers will be considered if they arrive. Klopp has commented on any potential exits for players at the Reds, where he has admitted offers will be considered. Jurgen Klopp said: "I don't want to […]

Pep Guardiola has outlined that his Manchester City side will not feel 'nervous', despite Steven Gerrard warning the City boss that his side were under 'pressure'. Aston Villa will travel to the Etihad Stadium on Sunday (4pm kick-off) for the last game of the 2021/22 Premier League season which could play a major role in the […]

Patrick Vieira wants his Crystal Palace players to end their season on a high by beating Manchester United on the final day of the season at Selhurst Park. Patrick Vieira said:  "It's been a really, really challenging season for them. But it's never easy to play United. When you look at the quality that they […]

Everton fans have written to Brentford players Ivan Toney and Rico Henry to express their dismay and sorrow after the players family members were racially abused during the 3-2 loss at Goodison Park. Henry was on target, scoring the winner, and after the final whistle, both players reported that their families were targeted during the game. […]

RALPH Hasenhuttl admitted there is "a lot of work to do" this summer, anticipating it will be difficult to stay in the Premier League again next season. Saints are heading into their first summer transfer window under new owners Sport Republic next month, knowing supporters expect to see ambition. The poor run of form to end the current campaign has exposed areas that need improvement, and contract situations including the goalkeepers' are coming to a head. Hasenhuttl expects to be busy, one way or another, in order to keep this side in the top-flight again by next summer. "When you want to change the team you have to bring in players who are better than the ones you have, I don't have to tell you how this looks like on the market," he said, looking ahead to summer. "Otherwise you don't have to change the team. When you want to get better you need to have players who are better, or have more potential to get better when they with us." He added: "Both ways are doable. The fact is, like every season, we have a lot of work to do and it doesn't get easier. "We are in the Premier League and it will be again a very tough job to stay there." Saints have one game left of the current season, when they visit Leicester City on Sunday at 4PM.  "It's true that it wont be the most watched game on the weekend but for us it is important, like everyone's," Hasenhuttl added.   "We want to end up in a good way and get a little bit of good feeling for the summer break. As you know, the last results haven't been that good so it's another chance for showing up and for getting a better result. "It is a team that is in good form and we are struggling a little bit, we see how tough it is and it will be an interesting weekend. We have our game to play and we want to do it in a good way." A message from the Editor Thank you for reading this article - we appreciate your support in reading the Daily Echo. Subscribing to the Echo means you have unrestricted access to the latest news, features and Saints coverage - all with an advertising-light website. You will also have full access to Saintsplus, your new home for Southampton FC tactical analysis, features and much, much more. Don't take my word for it - subscribe here to see for yourself. Follow the latest breaking news in the Southampton area by joining our Facebook group - Southampton News - Breaking News and Incidents Follow the latest court and crime news on our dedicated Facebook group - Hampshire Court and Crime News

Jurgen Klopp says Liverpool will feel no pressure when they entertain Wolves at Anfield on Sunday as they aim to win the Premier League title. Jurgen Klopp said: "I cannot talk about pressure for the other team but it's like this for us, there is no pressure. We know that we have to win the […]

Everton manager Frank Lampard will immediately turn his attention to making his squad better and more balanced as he knows without that they could find themselves battling relegation again. The Toffees escaped losing their top-flight status for the first time in 71 years with a dramatic 3-2 win over Crystal Palace on Thursday which secured […]

Ralf Rangnick admits he could have done better during his interim period as Manchester United manager. Rangnick will take charge of United for the 29th and final time against Crystal Palace in the Premier League on Sunday and he has achieved only 11 wins since he took over on December 3. Ralf Rangnick said: "I […]

Brentford defender Pontus Jansson has insisted he '200 per cent' wants to win against his former Leeds United side on Sunday. Jansson spent three seasons at the Whites before a slightly frosty departure in 2019 when he made the switch down south to the Bees. Pontus Jansson said: "For a few years, when people thought […]

Antonio Conte has admitted that he would have asked Tottenham chairman Daniel Levy whether he was joking if he had requested a top four finish this season when he first joined back in November. Spurs are on the verge of a fourth-place finish if they can get a point or more at Norwich in their final […]

RALPH Hasenhuttl revealed he has demanded "a very passionate performance for the supporters going with us" as his Saints side finish their season on the road. The St Mary's outfit visit Leicester City's King Power Stadium on Sunday, May 22 (4PM), knowing they need to produce something to inspire frustrated fans. It has been a difficult year away from home, with Saints only winning three of their 18 trips so far – Watford, West Ham and Tottenham – drawing six and losing a further nine. If Everton pick up a point versus a faltering Arsenal and Saints do not, Hasenhuttl's once top-10 targeting side will drop again from 15th to 16th in the Premier League. Everton finally secured Premier League survival with victory last night (Pic: PA) Asked what he expects of his players on Sunday, the Austrian responded: "A very passionate performance for the supporters that are going with us. "That you know what you have to deliver on the pitch. We have had some real tough games so we want to go there and show our best." But the boss insists wherever they finish in the table will have been their own making, adding: "It's what you deserve to get when you have a season with a long run of good form but in the end lose games you don't have to lose. "The mid-table is very tight, you can see when we played all of the teams around us, and it often breaks down to those decisive games, to the six-point games. "This season again we failed in that moment and this is very disappointing, the minimum target we have reached very early but also the next step we cannot manage so far – this is not what we wanted." With just one win in the last 11 Premier League matches, Hasenhuttl lamented another poor run-in – a second in succession for Saints, after finishing 15th last campaign. Liverpool came from behind to defeat Saints last time out (Pic: Stuart Martin) "The final part of the season we could definitely do better," he admitted. "I think when you look at our results we had a time where we had three losses in two months and then several losses in one month, so it is a bit up and down. "I must say we are not the only team like this in the Premier League. It's a little bit strange that it is always coming at the end of the season, we had one year where we didn't do it when we had the COVID break in March. "We ended up really strong there after resetting and refreshing up. It's exhausting for us, a long season, it costs the guys a lot of energy, us also. "It seems we cannot hold this level high up into the end of the season, this is the goal for the future." A message from the Editor Thank you for reading this article - we appreciate your support in reading the Daily Echo. Subscribing to the Echo means you have unrestricted access to the latest news, features and Saints coverage - all with an advertising-light website. You will also have full access to Saintsplus, your new home for Southampton FC tactical analysis, features and much, much more. Don't take my word for it - subscribe here to see for yourself. Follow the latest breaking news in the Southampton area by joining our Facebook group - Southampton News - Breaking News and Incidents Follow the latest court and crime news on our dedicated Facebook group - Hampshire Court and Crime News

Antonio Conte is on the verge of guiding Tottenham Hotspur to a place in the Champions League after a two-year absence from Europe's premier competition. Heading into the final game of the 2021/22 Premier League campaign in fourth, Spurs crucially hold a two-point advantage over nearest rivals Arsenal. Antonio Conte said: "I think in this […]

Bruno Lage has laid out plans to make Morgan Gibbs-White a part of Wolverhampton Wanderers' first team in conversations this week. Asked whether he will give Gibbs-White a chance to stake his claim in pre-season, Bruno Lage replied: "He already knows that because I spoke with him in the last (few) days about that." Lage wanted […]

Watford manager Roy Hodgson has praised referee Mike Dean as both men prepare for their final game before retiring at the end of the season. The 74-year-old will take his team to play Chelsea on Sunday at Stamford Bridge in a game that will be officiated by Dean. Roy Hodgson said: "I think he's been […]

WHILE the end to the season may have been anything but, Saints can proudly lay claim to having an aspect truly elite within their ranks. Marshalling by example, their captain, leader and legend-in-waiting is among the select of the Premier League's best players, and recognised by the league as such. James Ward-Prowse, England international and revered dead ball specialist, is one of eight aces at the top of the pack, nominated for the league's coveted player of the season award. The 27-year-old, listed alongside Mohamed Salah, Heung-min Son, Kevin De Bruyne and more is the only star to not come from a top-seven club – testament to the season he has had. "(It's) a massive honour, it was a little bit strange reading it at first," Ward-Prowse admitted to the Daily Echo. "I thought 'really?' James Ward-Prowse and son at full-time on Tuesday (Pic: Stuart Martin) "I'm always trying to keep myself grounded and to have that nomination is crazy, something to be proud of. It's great to be recognised in that respect, very, very special. "At the start of the season you always sit down and look at what you want to achieve, try and improve on your stats from last year, concentrate and try to improve as many facets of your game. "I think I have definitely done that this year so yeah, but I'm always looking at the team and the club's perspective instead of personal ones – but it's extremely special, for sure." Trying to improve on his stats from last year, the skipper says he targeted. He has done exactly that and in emphatic fashion. Assisted by no fewer than four from direct free-kicks, Ward-Prowse has amassed a personal best nine Premier League goals this season. That total playing a big part in a clean sweep of three awards at the Saints presentation earlier this month. James Ward-Prowse's last goal came in a brace during the 2-2 draw at Brighton (Pic: PA) "Everybody has those personal targets and I would love to reach 10," the skipper beamed. "I would rather win the game Sunday to make sure we finish on a high, but I'll be after that 10th goal for sure." Saints' supporters will hope to enjoy Ward-Prowse's impact on their team for some time still to come, and despite interest from top clubs across England the four years left on his current deal will aid that. But the club will need to take the next steps to persuade players like Ward-Prowse to continue their career at St Mary's, despite the obvious commitment the academy graduate has. A run of just one win in the last 11 matches has seen a second consecutive season fizzle out from the promising to the frustrating – and likely a back-to-back 15th-place finish. "There is a lot of frustration for sure, we have not fulfilled what we could have fulfilled," Ward-Prowse admitted. Saints fans want to see improvement next season (Pic: Stuart Martin) "And if you look at the Aston Villa game earlier in the season where we lost away (4-0), it was a bad day at the office and we have never really recovered from that." He continued: "We went from a position of looking up the table to making sure we stayed in the league. That is a really disappointing feeling to have." That disappointment was evident following the 2-1 defeat to Liverpool on Tuesday night, in the final home contest of the campaign. For the players' customary lap of appreciation, St Mary's emptied to well under less than half full – although those that remained clap the group round. #SaintsFC begin their lap of appreciation but there is not too many here to receive them. pic.twitter.com/MmML6ePr1q — Alfie House (@AlfieHouseEcho) May 17, 2022 "We know there is a lot of disappointment that we have not fulfilled the potential that we believe we could have," he said. "The main thing is that we learn from this as a club and as a team, and that we don't sit here in a year and have the same conversation. That's the frustrating thing, when you keep making the same mistakes. "Now it's about finding the level of consistency which separates the top teams from the lower teams, you might lose a game but then it's about not picking up no points in the next three or four." As captain, and the shining example in a confidence-shot squad, Ward-Prowse has his role to play picking his teammates up and giving Saints' impressive away support something positive to end on. "I have to remind everybody of the good moments we have had this season, remind them that we can do it," Ward-Prowse insisted. James Ward-Prowse's message to #SaintsFC's U18s. 🏆💬 "I think it is a fantastic achievement from them. I have been close to winning the league when I was with the U18s and it is an incredible achievement. Hopefully they can go one step further tonight. pic.twitter.com/AGIm40QRkb — Alfie House (@AlfieHouseEcho) May 19, 2022 "We can play at a really good level and when we play well, not many teams can live with us. It's making sure that everybody has got that motivation to finish the season as well as we can." A message from the Editor Thank you for reading this article - we appreciate your support in reading the Daily Echo. Subscribing to the Echo means you have unrestricted access to the latest news, features and Saints coverage - all with an advertising-light website. You will also have full access to Saintsplus, your new home for Southampton FC tactical analysis, features and much, much more. Don't take my word for it - subscribe here to see for yourself. Follow the latest breaking news in the Southampton area by joining our Facebook group - Southampton News - Breaking News and Incidents Follow the latest court and crime news on our dedicated Facebook group - Hampshire Court and Crime News

INTERIM boss Mike Jackson insists Burnley's plight was never helpless after they edged to the brink of safety. The Clarets' 1-1 draw at Aston Villa lifted them out of the Premier League's relegation zone ahead of Sunday's final games. They are 17th, above Leeds on goal difference, with Newcastle visiting Turf Moor and their drop rivals going to Brentford. Ashley Barnes' penalty gave the Clarets the lead before Emi Buendia levelled but Nick Pope's saves from John McGinn, Ollie Watkins, Danny Ings and Bertrand Traore kept Burnley's survival hopes alive. Jackson, who had Matt Lowton sent off in stoppage time, said: "I never looked at it as helpless, I looked at it as we needed to get something from this game. You can't hide away from it. "For what the group went through tonight, the spirit and fight they put into it was amazing. The game wasn't a silky football match but we knew what we needed to do. "It was the least we wanted to come away with, so we're pleased with that. "Nick was amazing. He has been doing that continuously, look at his quality and the way he has been progressing. He is in great form." Pope saved well from McGinn after 20 minutes but Burnley took the lead a minute before the break when Buendia chopped down Maxwel Cornet in the box and Barnes buried the penalty. Villa levelled three minutes into the second half when Buendia ran from deep to meet McGinn's cross and his volley squeezed past Pope. John Brownhill tested Emi Martinez and Pope continued his one-man wall to keep out Watkins' sharp drive. Lucas Digne then survived a VAR check for handball with Jackson questioning the decision. He added: "With VAR, there shouldn't be an issue. It's very clear. That's why it was brought in. It's gone, although we'll rant about it on the way home and I'll kick the dog when I get in." Pope saved his best until 10 minutes from time, keeping out Traore's glancing header with a brilliant low one-handed stop. There was still time for an excellent Tyrone Mings block to deny Wout Weghorst a late winner after Martinez saved from Connor Roberts. Former Villa defender Lowton was also dismissed in stoppage time for a foul on Calum Chambers. The point kept Villa 14th ahead of Sunday's final-day trip to title favourites Manchester City but boss Steven Gerrard was unhappy Barnes stayed on the pitch after clattering Mings early on. He said: "We should have been playing against 10 men from a very early stage. It's a clear red card. "The PGMOL said there wasn't enough force for it to be a red card. I heard it and I was 60 yards away. Have you got to break someone's cheek or make someone go off the pitch for it to be a red card? "We lacked that little bit of quality to score, in general play we were miles better than the opposition. We made an individual error to make a challenging task a lot more complicated for ourselves. "The league doesn't lie over 37 games, it won't lie after 38 and 14th isn't good enough for this club and we need to address that."

Matt Ritchie believes Newcastle can become one of the biggest clubs in England. The £300million Saudi-backed takeover is reminiscent of Manchester City's game-changing acquisition in 2008. Sheikh Mansour's wealth has transformed City from also-rans to Premier League dominators and Ritchie – who has only made one substitute appearance since December – expects the Magpies to reach […]

Pep Guardiola says Manchester City's under-18s have won their national title by showing a mix of mental strength and technical style, as the youth team beat Southampton on Thursday to be crowned U18 Premier League national champions for the third season running.  Praising City's mentality, consistency and style, Pep Guardiola said: "What our under-18s have […]

REDA KHADRA believes the support he received from Blackburn fans during his loan spell from Albion allowed him to play his best football. The attacker impressed at Ewood Park, scoring four goals and assisting three more in 27 appearances before injury cut his season short. Khadra was joined at the Lancashire club by fellow Albion loanee Jan Paul van Hecke, who would go on to win the player of the season award at the club. Hecke was the first loan player to win the award and proves the relationship that the players built with the fans. Reda Khadra in action for Brighton and Hove Albion Khadra said: "I think our connection with the fans came because JP and I gave 100 per cent on the pitch every game, we never acted like we were only loan players who didn't care about the club. We would really care if we didn't win. "The bond between me and the fans was great. They pushed me and gave me confidence. I knew if I tried something and it didn't come off they would still back me. "As a team we would go out for meals together, the group was really tight. I really enjoyed it, you could speak to anyone in the dressing room, there weren't any cliques and they were like a family to me. "We were disappointed to not finish in the play-offs but in football you need to keep going and hopefully next season they will do it. Let's hope we see each other in the Premier League one day." Reda Khadra Khadra's best moment of the season was winning the goal of the season award for his brilliant free-kick against QPR, as Blackburn won the game 1-0. The German under 21 international believes the faith put in him by manager Tony Mowbray has helped him develop as a player. He said: "It was a pretty good season for me and the award was a great feeling. To have the trust from the manager was really important for my progress. "I was on the bench for the first few games but then I got into the team and did well from that point on. "You understand the game better the more you experience it. If someone gives you the chance when you're out on loan, I feel you do become a better player." Khadra joined Albion as a free transfer after he was released from Bundesliga giants Borussia Dortmund.He made his first team debut for the club in January 2021 as he came on as a late substitute against Manchester City.

Brendan Rodgers believes the narrative of Leicester City's season should not be a negative one if they finish eighth. After failing to live up to the heights of the previous two seasons, when they challenged for the Champions League places, City's season has largely been labelled an underwhelming one. But that is a harsh verdict, […]

That was your 62nd game of the season, Thomas, was that a tired performance today? "Fair enough, but we were the better team and deserved to win. We did what was needed. We needed a point, and we got a point. We didn't allow anything, no chances. We got punished by a shot from outside […]

Callum Wilson admits he has been bombarded with memes since suffering a horrific tooth injury against Arsenal. A lengthy stoppage midway through the first half allowed the Magpies' number nine to receive dental treatment following a collision with an Arsenal player. Wilson – who wore the captain's armband throughout his valiant performance – has since repaired […]

Frank Lampard admitted he was almost brought to tears at full time of Everton's 3-2 win over Crystal Palace on Thursday evening. Lampard couldn't hide his emotions straight after the full time whistle and that continued on into his post-match press conference. Frank Lampard said: "I thought I might cry [at full-time], I thought I might […]

Former Manchester United captain Antonio Valencia has sent a message to the United fans ahead of Saturday's legends game. Speaking to the Foundation, Antonio Valencia said: "I am very happy to have been invited by the Foundation to come back to Manchester and contribute myself to the cause. I have good memories of going to the […]

Steven Gerrard called out his Aston Villa squad in the dressing room after his side's 1-1 draw with Burnley. Thousands stayed well after 10pm for Villa's lap of appreciation after Emi Buendia cancelled out Ashley Barnes' first-half penalty. The result leaves Villa in 14th and, in the last 10 matches, Gerrard's men have taken just nine […]

Thomas Tuchel was left frustrated that his side did not capitalise on their performance to come away with a win against Leicester. The Chelsea boss believed his side deserved to win after coming from behind through Marcos Alonso's goal but could not find the all-important winner at Stamford Bridge. Nevertheless, Tuchel was content with the point […]

MIKE Jackson hopes Burnley can show the lessons they learned from their recent meeting with Aston Villa when they head to Birmingham for tonight's crucial clash. Unusually, both the league meetings between the clubs are taking place inside a fortnight, and the Clarets will need to put in a better performance than in their 3-1 home loss if they are to pick up the point they need to climb out of the relegation zone. "I can't say too much about it, but we learned a lot as a group," said interim boss Jackson. "I learned a lot as well about myself regarding what the game was and what the game was asking. "We know that now. We knew that on the day but you learn these little things afterwards sometimes. In the moment they don't go the way you want them to go so you pick the bones out of it. "There's things we know we could have done better on the day but we still created chances. So take the good out of what we did but be a bit more wary." Jackson is hoping some of his injured players will be fit in time for either this match or Sunday's final game of the season against Newcastle. That will not include either midfielder Ashley Westwood or striker Matej Vydra, with both sidelined for a number of months. Vydra recently underwent surgery for a cruciate ligament injury but, like Westwood and captain-turned-coach Ben Mee, has continued to help out where he can. Jackson said: "Everybody in the whole place is trying to do their bit and, for them to see their mate coming in, hobbling around, everyone's all in on it. That's a big strength. "For me that is everything, having them around. They are big characters and players so, even if they are not involved, when the group sees them, it keeps them at ease and they know they are with them and they can lean on them." If Burnley are to escape relegation, they are likely to need two big performances from goalkeeper Nick Pope, who once again showed his quality in Sunday's 1-0 defeat by Tottenham. Jackson said of the England stopper: "He's been outstanding. He's been like that for a long time but I've seen improvements in quite a few of the players as well. "It doesn't surprise me with the hard work he puts in and I think you get to a stage at the level he is, where I think that's expected of him and I think he expects those standards of himself. "That's what the top players have, they have this belief and they work at these levels and they try to keep pushing themselves all the time and he does that. But he's been terrific, he's a top, top goalkeeper."

Steven Gerrard claimed how Burnley striker Ashley Barnes "smashed" Tyrone Mings in the face in the opening moments of Aston Villa's 1-1 draw with the Clarets. Barnes competed for a high ball with Villa's skipper and appeared to elbow Mings in the side of his face. Referee Paul Tierney didn't stop play, which led to Mings […]

Arsenal have begun to build a squad that will develop and grow together. Mikel Arteta has his core back four and goalkeeper but there is a threat of the group being broken apart. Arteta has added Takehiro Tomiyasu, Ben White and Aaron Ramsdale to Gabriel Magalhaes who he signed for Arsenal the year before. However, the […]

Steven Gerrard has dropped his biggest transfer hint yet and it could well involve a free agent or two arriving at Aston Villa this summer. Gerrard, 41, was in Marseille last month watching on as soon-to-be free agent Boubacar Kamara (above) starred in their 3-2 win over Nantes. Gerrard, meanwhile, was asked about wanting his summer […]

Frank Lampard said no-one at Finch Farm was dwelling on the controversial decisions that have gone against his Everton side. Ahead of Everton's game with Crystal Palace – in which a win would secure the Blues' Premier League status – Lampard was asked whether the decisions were being used to excuse some of the results suffered […]

Emerson Royal has struck up quite the relationship with Lucas Moura since his move to Tottenham last August. Starting the season with Barcelona after his time with Real Betis the previous campaign, the Brazilian linked up with Spurs at the end of the summer transfer window as Fabio Paratici finally brought in a new right-back. […]

Arsenal goalkeeper Aaron Ramsdale has revealed that full-back Nuno Tavares has the most powerful shot at the club. The Portuguese youngster has had a tough debut season with the Gunners, looking to build upon his experience gained. The 22-year-old made the £7million move to the Emirates last summer, offering a promising future option on the left […]

Patrick Vieira has responded to the outrage caused by Crystal Palace midfielder Cheikhou Kouyate after the midfielder publicly supported Idrissa Gueye for allegedly refusing to wear rainbow colours for PSG. Patrick Vieira said: "Did he [Gueye] make the statement or did PSG make a statement?  Who said [he refused to wear the shirt]? This is […]

Jake Daniels came out as the first gay male footballer since 1990 this week, what do you make of the statement and him speaking out? I think it takes a lot of courage and personality to come out and express himself. And I think the support that he has received so far from football and […]

Matt Targett has signalled his ambition is to play for Newcastle next season. The on-loan defender has been a revelation since arriving from Aston Villa temporarily in January. Matt Target said: "We'll see (about staying). It's up to the club, the owners have got so much money and I'm sure they could go get anyone […]

Crystal Palace boss Patrick Vieira knows his side are in for a 'tough game' when they visit Goodison Park to take on Everton on Thursday night. Patrick Vieira said: "The last couple of games that they played at home the atmosphere was unbelievable. They are in a really difficult position, they need to win and […]

CHELSEA manager Thomas Tuchel confirms Armando Broja will return to Blues so he can assess him in pre-season. The 20-year-old forward is set to head back to Stamford Bridge following the conclusion of his season-long loan at Saints next week. Broja could play his final game for the St Mary's outfit this Sunday, when Saints travel to Leicester City for matchday 38 of the Premier League campaign. It was a successful start to Premier League life for Chelsea product Broja, scoring five goals by January of his first season while on loan at Saints. He has only scored one since but Ralph Hasenhuttl is still keen to keep the Albanian international at the club beyond his current loan deal. Tuchel, who led Chelsea to a Champions League win last year, confirmed that he wants to look at Broja and fellow loanee Conor Gallagher in pre-season. "They will come back for sure," the German boss insisted, speaking ahead of their clash with Leicester tomorrow. "I want to have them in pre-season and we will decide in pre-season what goes on. It is heavily up to them and how they do." Broja, who spent last season on loan at Dutch Eredivisie side Vitesse Arnhem, marked his Saints debut with two goals in the EFL Cup at Newport County. He netted his first Premier League goal on his first league start, at home to Leeds United in October. His last notch in the league came during the comeback 3-2 win at Tottenham Hotspur in February. Towards the end of last month, Hasenhuttl said: "Let's have a look what we do next season. "It is interesting that you know everything about Armando Broja. We will have definitely a good young group next season, however it looks. "At this moment it is not easy to negotiate with Chelsea. There is no question, and it is not surprising that I want him to stay here another year. I know this would be good for him." The Daily Echo understands that Chelsea are now open for business and options can be discussed with the club and player.  A message from the Editor Thank you for reading this article - we appreciate your support in reading the Daily Echo. Subscribing to the Echo means you have unrestricted access to the latest news, features and Saints coverage - all with an advertising-light website. You will also have full access to Saintsplus, your new home for Southampton FC tactical analysis, features and much, much more. Don't take my word for it - subscribe here to see for yourself. Follow the latest breaking news in the Southampton area by joining our Facebook group - Southampton News - Breaking News and Incidents Follow the latest court and crime news on our dedicated Facebook group - Hampshire Court and Crime News

Thomas Tuchel already has an idea as to who Chelsea should target in the summer transfer window but accepts discussions are needed with the club's next owners before the Blues attempt to bring new signings to Stamford Bridge. Tuchel admits conversations will first be required to discover how the incoming ownership group views the summer transfer […]

Merseyside clubs Everton and Liverpool have had been dealt an injury blow which effects both teams, with news Aston Villa goalkeeper Emi Martinez could miss the final games of the season. Speaking in his pre-match press conference, Steven Gerrard said: "Emi's a doubt at the moment. We're just analysing the situation that happened today in training, […]

Liverpool skipper Jordan Henderson has said he may speak to Steven Gerrard ahead of the final day of the season – when the Anfield icon's Aston Villa side can have a major say in the title race. Jordan Henderson said: "It's hard. We have had this before when they played Brighton away and they went […]

Dejan Kulusevski has already given Tottenham Hotspur his blessing to complete the signing of former teammate Paulo Dybala. The Swede, who looks set to sign a permanent deal at White Hart Lane, shared the stage with Dybala while at Juventus, winning Coppa Italia and Supercoppa Italiana together. Dejan Kulusevski said: "Dybala? I can only learn […]

Thomas Tuchel believes Cesar Azpilicueta has earned the right to decide whether he remains at Chelsea for another season or departs for a new challenge after ten years at Stamford Bridge. Thomas Tuchel said: "He deserves it. And I listen to my captain. He has been at this club for more than a decade, so […]

RALPH Hasenhuttl admitted he thought Saints took a "scary" amount of risks during their 2-1 defeat to Liverpool. The St Mary's outfit could not send their supporters home happy in the final home match of the 2021-22 season, despite taking an early lead through Nathan Redmond. Former Saints loanee Takumi Minamino levelled the scores in the first-half before Joel Matip's header sealed all three points and kept their title hopes alive into the last day. And Saints, who Hasenhuttl insisted took too many risks, only registered four shots across the entire match, with just 28 per cent possession. "We lost 2-1. I think we have played against a good team that made a lot of changes but still has a lot of quality up front. You could see it," he said, speaking at full-time. "But the perfect start for our side with the quick goal and the chance for Broja immediately. That was the way we tried it - with the ball we took a lot of risks today. "Sometimes a little bit scary to be honest. The goal was what we wanted to do. You have 40 points and nothing to lose, what do you think what you want to do? "Against the ball we tried a different way to defend, deeper. Because we were struggling in the last weeks with conceding goals, easy goals. Maybe we were too open." FA Cup and EFL Cup winners Liverpool visited Southampton with no fewer than nine changes to their starting lineup from the cup victory over Chelsea on Saturday. Hasenhuttl himself made five changes, including a switch to a five-at-the-back defence to try and stop the opposition like they did to Arsenal – the only Saints win in the last 11 Premier League matches. "It worked okay, not perfect otherwise we wouldn't concede a goal," Hasenhuttl conceded. "The difference with the Arsenal game for example is that we weren't able to have a clean sheet because we concede the first goal in a way when we are all behind the ball in the box and cannot stop the attacker from scoring. "They played it quite well I must say. Especially Firmino in these areas is very strong and Taki had a good deep run." A message from the Editor Thank you for reading this article - we appreciate your support in reading the Daily Echo. Subscribing to the Echo means you have unrestricted access to the latest news, features and Saints coverage - all with an advertising-light website. You will also have full access to Saintsplus, your new home for Southampton FC tactical analysis, features and much, much more. Don't take my word for it - subscribe here to see for yourself. Follow the latest breaking news in the Southampton area by joining our Facebook group - Southampton News - Breaking News and Incidents Follow the latest court and crime news on our dedicated Facebook group - Hampshire Court and Crime News

RALPH Hasenhuttl said "the only frustrating thing" about Saints was the manner in which they conceded the second goal during the 2-1 loss to Liverpool. Joel Matip rose highest to head home during the final St Mary's match of the season in the second-half, following a Kop corner. The ball was delivered for Armando Broja to comfortably clear, but Moi Elyounoussi tried to nod it away first and ended up delivering backwards into the path of the giant defender. It saw Liverpool complete a comeback started by former Saints loanee Takumi Minamino, who levelled after Nathan Redmond's early opener. And despite only registering four shots during the whole contest, seeing St Mary's significantly emptier by the time the players did their lap of appreciation, Hasenhuttl insists it was only the goal that was frustrating. "Second half again, sometimes tried to surprise them with the 4-2-2-2, sometimes pressing higher," Hasenhuttl said of his tactics. "You can immediately see if you don't do it perfect they play through the lines and then you try to keep the game open as long as possible and then you concede a very easy second goal where you can clear the ball at the first post. "This is the only really frustrating thing - conceding a goal like this. And then still try to balance the risk that you take because you know you're still in the game as long as you're only one goal down and the moment will come." He continued: "Especially in the last minutes, the moment will come to score the goal. We had games against them where after 50/60 minutes out of the game, today we had a longer time to try and come back. "We had some good moments in the second half, one very tight one where it was nearly an own goal. And it's the case that we're also struggling with injuries at the moment, we had no full-back on the left side today because Romain is out for five-six weeks with a fracture on his leg. "Tino is out for long. We changed to a back five and I must say, Redmond did a good job there. Active, up front he was okay, beautiful goal and another good chance from outside the box." The boss added: "In the end, it is how it is. We know that we try to get better and we have a lot of things to do in the summer to get better. "We had a better run this season especially in the home games - the last ones haven't been that successful so we keep on going." A message from the Editor Thank you for reading this article - we appreciate your support in reading the Daily Echo. Subscribing to the Echo means you have unrestricted access to the latest news, features and Saints coverage - all with an advertising-light website. You will also have full access to Saintsplus, your new home for Southampton FC tactical analysis, features and much, much more. Don't take my word for it - subscribe here to see for yourself. Follow the latest breaking news in the Southampton area by joining our Facebook group - Southampton News - Breaking News and Incidents Follow the latest court and crime news on our dedicated Facebook group - Hampshire Court and Crime News

Chelsea midfielder N'Golo Kante has dropped the biggest hint yet that he won't follow Jorginho's footsteps in trying to manufacture a Blues transfer exit this summer. To hear the 31-year-old Premier League star drop the biggest hint yet that he will be staying for 2022/23 amid having one year left to run on his deal after […]

Burnley interim manager Mike Jackson believes his side are focused on their task at hand as they bid to escape relegation in the final two matches of the campaign. The Clarets were beaten 1-0 at Tottenham Hotspur last time out but Jackson is taking the positives from the display. He knows his players are aware that […]

MIKE Jackson is hoping Burnley will be boosted by the return of several players from injury ahead of their crunch clash with Aston Villa on Thursday. The loss of central defensive pairing James Tarkowski and Ben Mee has been a particular blow but both are now back on the grass and could feature at Villa Park. Tarkowski, who picked up a hamstring injury in the home clash with Villa 10 days ago, is the more likely, with captain Mee having not featured since the beginning of March. Striker Jay Rodriguez and midfielders Dale Stephens and Johann Berg Gudmundsson have also been training, leaving Ashley Westwood and Matej Vydra as the only definite absentees. Interim boss Jackson said: "They're all out running, which is really good, going through fitness tests. If we can get them back for these two games, whether it's this one coming up or the last one, that'll be a big boost to the group. "There are probably five or six lads in there who have said: 'I'll give it a go, I'm ready'. They are willing to put themselves out on a limb whether they feel 100 per cent or haven't trained as much as they have wanted, but that's what I'm getting back. "We've obviously got to be careful managing them, but there's no one going: 'It's not for me this'." Having taken 10 points from Jackson's first four games in charge, Burnley have lost their last two and have slipped back into the relegation zone. A 1-0 defeat by Spurs on Sunday left a bad taste after the only goal of the game came from a contentious penalty awarded for handball against Ashley Barnes. Jackson admitted the decision still rankled, saying: "Yes but it's done now. I said what I needed to say after the game. I was annoyed with it, as you can imagine, but I didn't want to take anything away from what I thought was a really strong performance on the day from the group." A late equaliser for Leeds against Brighton lifted them one point ahead of Burnley having played a game more, and Thursday represents the Clarets' opportunity to try to reverse those positions ahead of the season climax on Sunday. Jackson is not shying away from the bigger picture, saying: "You can't hide it. Everyone knows it. But we've spoken about what do we need to do? What's important to us? How do we attack what we're doing? "The lads know it's there. But we're at our best if we just keep that focus on what we're doing now. I know it sounds a bit boring but you've got to do that, it keeps you on task, it keeps you where you need to be. Play now, not what's going to happen or what's happened before. "When I look into that Spurs game and I look into the other four games before that, maybe not so much the Villa game, I can see them focusing, I can see them attacking the next thing in the game. And I think that allows you to move from moment to moment and be calm."

Steven Gerrard admits he speaks to Aston Villa sporting director Johan Lange more than he does to his wife Alex as he prepares for a big summer rebuild at Villa Park. Lange, 42, heads up Villa's recruitment department and looks after transfers and contracts, with the Dane sat alongside Gerrard and CEO Christian Purslow in […]

Everton forward Ellis Simms says he'd like to win the Scottish Cup final with Hearts and see his parent club secure their Premier League status this weekend. The 21-year-old is currently on loan in Scotland, having joined Hearts in the January transfer window, making 20 appearances and scoring seven goals in all competitions so far. Ellis […]

Brendan Rodgers has branded Jamie Vardy a Premier League "icon" on the eve of the striker's 10-year anniversary of signing for Leicester. Vardy joined the Foxes for just £1million from Fleetwood on May 18 2012 and has gone on to hit 163 goals for the club, picking up a title winner's medal and an FA […]

Is that just devastating? "It's so difficult to find the right words after the game. We came here to show a different game, but from the first minute to the 90th minute we didn't deserve to be on the pitch today." Why such a below-par performance when it matters so much? "I don't know, I […]

You must be bitterly disappointed with that? Really disappointed. Normally I sit here, I can defend what we've done. Today it's not easy. Newcastle were 100 times better than us in every department from the beginning to the end and it is very hard to accept it. What do you put that down to? We […]

Frank Lampard's Everton and Dean Smith's Norwich Cry will play their part in the deciding factor on who out of Arsenal or Tottenham will qualify for Champions League football next term. Spurs' 3-0 victory over Mikel Arteta's side threw the destination of the final top-four place back into the stratosphere as both now battle to make […]

Merseyside Police have launched an investigation following reports the families of two Brentford players were racially abused after the Bees' Premier League clash with Everton on Sunday. Ivan Toney and Rico Henry both made allegations that their families were racially abused in the aftermath of the Bees' 3-2 victory over Everton. In a tweet posted after […]

Wolves duo John Ruddy and Fernando Marcal have spoken out to discuss their futures at Molineux ahead of the summer transfer window. Marcal said of the rumours Fernando Marcal said: "We are talking. They came to me, showed interest and I see (the move) with good eyes. We are increasingly fine-tuning things and I believe […]

Crystal Palace co-owner John Textor has said no football fans – even those in the Premier League – match the support given in Brazil.  John Textor said: "We don't have this anywhere in the world that I've been. I mean, they say that the Premier League in England is the best league in the world. […]

Jurgen Klopp has admitted Liverpool have explored the possibility of signing Kylian Mbappe from Paris Saint-Germain. It's been reported that PSG want to make Mbappe the world's best-paid player and while Klopp admits the Reds have previously thought about the prospect of signing the 23-year-old, he hinted that the finances involved make it prohibitive. Jurgen Klopp […]

Eddie Howe has applauded his side's intensity levels after beating Arsenal 2-0 at St James' Park. The victory puts Newcastle on their best points tally since promotion in 2017. And they go into the final game of the season with an outside shot of the top 10. Eddie Howe said: "It was a brilliant all-round performance. […]

Twelve months ago, with the frustration of a long, hard and ultimately underwhelming season burning inside him, Trent Alexander-Arnold picked up his phone and opened up the Twitter app. Accompanied by a picture of himself and Curtis Jones on the post-season Anfield lap of honour, following an unlikely third-place Premier League finish on the final day […]

Watford manager Roy Hodgson admitted that his side were the "architects of their downfall" as Leicester City ran out 5-1 winners on Sunday. Roy Hodgson said: "I didn't see it coming at half-time. We were disappointed with the two goals we conceded in the first half. They were individual errors. I thought we'd done enough […]

Bruno Lage believes Toti Gomes can be part of his summer rebuild – but the Wolves boss is targeting an experienced replacement for Romain Saiss. Saiss, 32, is set to leave Wolves after six years and 216 appearances for the club after failing to agree a new contract. The Moroccan didn't feature in the 1-1 draw […]

Bruno Lage wants to join the Wolverhampton Wanderers choir to prevent the sale of Ruben Neves. Wolves fans chanted Neves' name loudly throughout the 1-1 draw with Norwich City on Sunday in a bid to persuade owners Fosun to keep the midfielder this summer. "Don't sell Neves, Ruben Neves, I just don't think you understand, if […]

Delighted with the win? Yes! Very delighted. Obviously a very difficult place to come and play – I think the Everton fans were remarkable. I think it's potentially one of the best atmosphere I've ever tried in the first 20-25 minutes, but of course I know the dynamic changed in the game. We struggled until […]

West Ham United hero Mark Noble has sent a classy message to journalists ahead of his last home match with the club. The English central midfielder is hanging up his boots this summer after 18 seasons with the east Londoners, with his final home clash coming today against reigning Premier League champions Manchester City. And ahead […]

Pep Guardiola made a jokey plea to Southampton as the Premier League title race entered a potentially thrilling final week.  Guardiola said he will only watch the game on television on Tuesday if he has no other plans, and when asked if he had a message for the Saints, Pep Guardiola said: "I would say […]

Eric Dier has called on Antonio Conte to remain at Tottenham Hotspur to continue the 'special relationship' he has forged with his players. Dier says that while he cannot convince the Italian to remain in north London, he hopes that what has already been built will help convince Conte that it is a project worth continuing […]

Manchester City playmaker Jack Grealish admits that he will have to put sentiment to one side as he continues to chase his Premier League title dream. Grealish sparked a turnaround for City at the London Stadium on Sunday afternoon as the champions hit back to draw with West Ham. Jack Grealish said: "I can't wait […]

Calling that a difficult afternoon would be an understatement, right? Yes, absolutely. It's the antithesis of what we were hoping for, after the performance on Wednesday. I must say at halftime, I didn't really see it coming. I didn't think that we'd been particularly outplayed in the first half, and I was a bit disappointed […]

Tottenham Hotspur have confirmed three visiting fans have been arrested for 'discriminatory gestures' on Sunday following the clash against Burnley. The arrests come after a video on social media went viral allegedly showing a fan making a discriminatory gesture. Spurs said in a statement that the club will support police in the subsequent investigation. Burnley confirmed […]

How significant was that win and how much did the virus impact the team? It wasn't easy because yesterday morning the doctor sent me a message that a few players they felt not well and with a stomach problem, vomiting and also fever. For this reason, Kulusevski didn't have a training session, also Gollini, also […]

SAINTS midfielder Oriol Romeu revealed how he once reached out to Spanish superstar Xavi in a bid to develop his game. Having come through the youth ranks at Barcelona and trained with the World Cup winner, who is now the manager of the Catalan giants, former Spain under-21 international Romeu sent Xavi a message asking him how to improve his consistency. Xavi's rich honours list as a player includes no fewer than eight La Liga titles and four Champions Leagues. Speaking about the midfield maestro on Graham Hunter's Big Interview podcast, Romeu said: "I was feeling that I was playing good and enjoying myself but there were a couple of actions during the game. I was giving the ball away too easily or I was not fully on it. "Me, alongside another guy who helps me to analyse games – tactically I think he's a very bright guy. "We thought 'which player can we watch in order to get to understand how you can be gully focused during 90 minutes?'. "Then, of course, Xavi came into our head. He was a player that… I can't remember him missing a pass or having a bad game. He was unreal. "We went and watched some of his games but then I thought, why don't I just ask him? I've got his number, I've talked to him a couple of times and he's always been very helpful. He's a very good guy. "I dropped him a message. Asked that question 'what can I do in order to be always there, to have that consistency during all my season, game-in, game out?'. "His answer was very clear but very honest. He said that he hated giving balls away. Even in training. "He said he would come out in training and think 'I'm not going to give any balls away today. Even in rondos, even in ball possessions where you have a lot or pressure, that I was in the right position, I was making that first touch perfectly. I was always giving the pass in the right area with the right intention'. "(He said) during the games, that just followed me through. That mindset of making sure during the training sessions, he said I was always very critical with myself. He even said 'sometimes I was even too critical with myself but that allowed me to always be that consistent'. "The fact of hating giving the ball away, hating making a mistake kept him active. Kept him always on his toes, kept him always wanting to do the right thing. "Always having to receive in the right areas, put the ball in the right place and with the right intention, it's more unlikely that you give the ball away." Romeu has gone on to make more than 250 appearances for Saints since signing for the club in 2015. He could be involved when Ralph Hasenhuttl's men host Liverpool in the Premier League on Tuesday. A message from the Editor Thank you for reading this article - we appreciate your support in reading the Daily Echo. Subscribing to the Echo means you have unrestricted access to the latest news, features and Saints coverage - all with an advertising-light website. You will also have full access to Saintsplus, your new home for Southampton FC tactical analysis, features and much, much more. Don't take my word for it - subscribe here to see for yourself. Follow the latest breaking news in the Southampton area by joining our Facebook group - Southampton News - Breaking News and Incidents Follow the latest court and crime news on our dedicated Facebook group - Hampshire Court and Crime News

Mikel Arteta has hinted he may drop Granit Xhaka or Mohamed Elneny into defence for Monday night's trip to Newcastle as a result of having no fully-fit senior centre-backs available. Ben White was fit enough only for the bench on Thursday but may be forced to return alongside one of Xhaka or Elneny, who have […]

Eddie Howe says it is not just simply about spending power at Newcastle United as he looks to move the club into stage two of his evolution. The Magpies face Arsenal on Monday night at St James' Park in the final home encounter of the season and by the time fans next see their side in […]

Frank Lampard is urging his attacking players to be "killers in the box" as he calls on them to fire Everton to Premier League safety. Everton have taken 11 points from the last six games and pulled out of the relegation zone. Should results go their way they could confirm survival against Brentford on Sunday afternoon. Gray, […]

Pep Guardiola does not think Manchester City will do a great deal more business in the transfer market this summer after already wrapping up Erling Haaland in a stunning £51million deal. But the Blues boss always stresses that he keeps transfer business at arm's length other than being asked for his opinion.  Pep Guardiola said: […]

What was your assessment of the game? "Well, I think like in the last final, the Carabao Cup, no regrets. I told the team I am proud. I was super proud before and happy before the match to arrive with this group. We were sure we were competitive and we could make life very difficult […]

Graham Potter said he was happy to show fans another side of his character – after he led a chant outside the Amex. The Albion boss was surrounded by supporters who were still celebrating the 4-0 win over Manchester United as he made his way to the car park last Saturday evening. The call went up for Potter to give them a song. To the fans' surprise, Potter stopped, asked for quiet and then, after a dramatic pause, roared: "Seeeeguuuullllssss!" It was a moment which will go into Albion fans' folklore.   My Manager ❤️ #BHAFC pic.twitter.com/aL0OxAfpmd — Marcus Chisholm (@ChisholmMarcus) May 8, 2022 Put a silk scarf on his wrist and he could have easily passed for a terrace leader in the North Stand at the Goldstone back in the 1970s. The moment quickly went viral on Twitter and was even shown at the club's awards night on Monday. In a light-hearted part of his pre-Leeds press conference yesterday, Potter told The Argus: "I couldn't get back to my car. That was the only way so I had no choice, essentially!" BRIGHTON EXPECT HOSTILE RECEPTION AT LEEDS With a laugh, he added: "I am actually an all-right person, you know? I have got a bit of emotion now and again and I am quite good company if you spend it out of this situation, I'd like to think! "My role is help the team and I have to try and be myself to help the team in the best way I can. "I've always said I don't think it's good to show no emotion at all. "I think I have shown emotion over the last three years and sometimes not in a good way. "But after you beat Manchester United 4-0 and play the way we did and you see the supporters and you feel their frustration over a season and the home record, sometimes it's nice to walk through them and act like a bit of an idiot!"

Phil Foden dismissed criticism of Manchester City's character as he praised the team's reaction to their Champions League heartbreak. Foden has been left with no doubts about the team as they go about getting the points they need to clinch what would be a fourth league title in five years. Phil Foden said: "I think we […]

A straight-faced Steven Gerrard was quick to dampen any transfer speculation involving Aston Villa top-scorer Ollie Watkins, stopping a reporter mid-question to say: "Going nowhere!" According to national reports this week, Moyes and West Ham believe they have "a strong chance" in persuading Watkins to move to the London Stadium, with Villa perhaps open to making […]

Arsenal have perhaps received the biggest hint yet that Nicolas Pepe is preparing for a move away this summer after he announced his decision to change agents. In a post published on Instagram, the 26-year-old confirmed the switch Nicholas Pepe said: 'I fully trust Luis Ferrer and his team to help me doing the right choices, […]

Dele Alli is still waiting to start his first game for Everton despite departing Tottenham for Merseyside at the end of the January transfer window. Struggling for form in north London in the past few seasons, Spurs elected to part with the 26-year-old on a permanent basis as Antonio Conte made some big changes to […]

Bruno Lage has tasked Wolverhampton Wanderers' transfer team with replacing Romain Saiss. Saiss has been offered fresh terms at Molineux after an impressive season under Lage, but the Morocco captain hasn't been able to agree a new contract. His deal expires at the end of June and, due to a knee inflammation issue, Saiss may have […]

Antonio Conte believes that things began to change at Tottenham Hotspur in the wake of his angry tirade after the defeat at Burnley in February and that Champions League football would change life at the club. Antonio Conte said: "For sure, we played against Burnley and maybe, I don't remember a long time ago, but, […]

Roy Hodgson has said that he would be quite happy if Jamie Vardy wasn't fit to play in Watford's clash with Leicester City this weekend. The two worked together in the past when the 74-year-old managed England between 2012 and 2016.N Roy Hodgson said: "I mean, Jamie Vardy is a guy that he really is […]

Bruno Lage has suggested Adama Traore left Wolverhampton Wanderers at the wrong time as he opened the door to a sensational Molineux return. When asked whether Traore could have made a difference at Wolves in these last four months Bruno Lage said: "We will never know. The only thing I can say about that is […]

Tottenham boss Antonio Conte has insisted he is "100% fully committed" to the club following the side's recent 3-0 victory over Arsenal. Following his team's North London derby triumph over Arsenal on Thursday evening, the 52-year-old expressed his passionate mindset towards the club in full. Antonio Conte said: "From the moment I came into the club […]

Spurs players and fans had been waiting for the rescheduled North London Derby since the original fixture in January. After the Arsenal camp asked for the clash to be postponed, it was a long wait for the match to be played at the Tottenham Hotspur Stadium. The Lilywhites dominated possession and shots, showed their composure and […]

ROMAIN Perraud has declared "we are behind" manager Ralph Hasenhuttl and it is players who create performances, following chants aimed at the Austrian last weekend. The 24-year-old defender played 90 minutes as Saints lost 3-0 in a dismal display at Brentford, a seventh loss in 10 league matches. In the final 10 minutes, some of the excellent travelling supporters turned on the boss with chants of 'sacked in the morning' and 'don't know what you're doing'. Perraud, who is enjoying his first season in English football after a summer transfer, insists it is the players who should take responsibility in the disappointing run. The best possible answers 🔴⚪️What a game Big Frase 🤩👏🏻Thank you saints fans 🙌🏻🙌🏻🙌🏻#SaintsFc pic.twitter.com/DwutxrxdWX — Romain Perraud (@Romain_Perraud) April 16, 2022 "The last game was not good," the former Stade Brest full-back told the Daily Echo. "We were expecting to have more because we have shown more during the season. "To be honest, I was on the pitch so I didn't hear the chants or songs. But for me, like I said, performances come from players. We have to do more, we are behind the gaffer, definitely." Saints manager Ralph Hasenhuttl (Pic: PA) Perraud continued: "Sometimes, for example at Brentford, it is hard because we played well during the first-half but then took two goals. We are not in a good period and we have two games to show the difference between the last game. "It is a bit disappointing at the moment, we play Tuesday against the best team in the world and I think it is the best game to show an answer for our fans and for everybody who supports us. We have to give a big look against Liverpool. "Maybe we need a win. It is simple, but we need a win. We play against maybe the best team in the world, but it is maybe the best game to show what team we are. "During the season we have shown against big teams, great results, like Man City at home and away, United the same, Tottenham, Arsenal at home, so to be honest I am confident about our mindset and our fighting spirit against Liverpool on Tuesday, because we will be ready for this big game." Romain Perraud in battle for the ball during the 2-2 draw at Brighton (Pic: PA) Saints play their final home game of the season midweek on Tuesday, May 17, when EFL Cup and potentially FA Cup champions Liverpool visit. The Reds, who are still in the running for the Premier League title and have reached the Champions League final, face Chelsea for the coveted FA Cup on Saturday. Perraud, who has 20 Premier League games under his belt, could face an individual battle with FWA player of the year Mohamed Salah – but says there is no pressure on Saints. "Exactly. Mo Salah is one of the best players in the world and in the Premier League. It's a big challenge for me, for us," the Frenchman added. "I think we have no pressure for this game, because Leeds lost against Chelsea two days ago so we will be in the Premier League normally for next season." Jesse Marsch's side would require an 18 goal swing and to win both of their remaining matches, without Saints picking up a point, to catch the St Mary's outfit. Leeds United were defeated 3-0 by Chelsea on Wednesday (Pic: PA) "You know it was not official. Before Leeds and Chelsea, imagine if Leeds won against Chelsea, we would prepare the game against Liverpool differently," he admitted. "So this is why we look at these last two games, last season the team had 43 points at the end of the season, so we have a big challenge to beat this objective this year. "You know, Liverpool have to win absolutely to win the title so our last game at home we just have to enjoy," Perraud insisted. "To enjoy the moment, give everything for the fans, St Mary's will be full so in front of our fans and family we just have to play football. This is the key."

The relegation battle for 18th place in the Premier League could be between just Leeds United and Burnley at the end of the weekend. In his pre-match press conference, Frank Lampard was asked what it would be like to confirm top-flight safety on Sunday. Frank Lampard said: "It would be great, but it's all ifs […]

Thomas Tuchel has insisted Romelu Lukaku's agent seeking talks with Chelsea's new owners will not prove an FA Cup final distraction. Lukaku's agent Federico Pastorello told Italian press he will aim for talks with Chelsea's prospective new owner Todd Boehly, once the US magnate's takeover is complete. Thomas Tuchel said: "If he plans to talk […]

Jamie Vardy was unfortunate not to play more for England, his former Three Lions boss Roy Hodgson has said ahead of their meeting on Sunday. Vardy earned 26 caps between 2015 and 2018, retiring from international football after the World Cup in Russia. His first 11 caps came with Hodgson as manager, but the current Watford […]

Patrick Vieira has given a fresh injury update on his Crystal Palace team ahead of their Premier League trip to Aston Villa on Sunday. The Eagles will also be without James McArthur. The Scotsman started consecutive league games for the first time since November last month but missed the 1-0 home win over Watford after suffering […]

Todd Boehly's consortium seem set to complete the purchase of Chelsea in the coming weeks and the American billionaire has held a couple of crunch meetings this week. Men's team manager Thomas Tuchel and women's team boss Emma Hayes had one-to-one meetings with him ahead of what could be a seismic shift at Stamford Bridge. […]

Kyle Walker hasn't given up hope on playing for Manchester City again this season. Walker has struggled with ankle problems over the past month after initially picking up an injury in the Champions League quarter-final second leg against Atletico Madrid. The ailment ruled him out of City's two following Premier League fixtures as well as the […]

Given the dire state of proceedings at the turn of 2021 and the swiftness at which his transfer was concluded – Liverpool actually confirmed Konate before last season had finished – it would not be unreasonable to assume that overtures were made to Leipzig for Konate long before he was officially confirmed as a Reds […]

Jamie Vardy's long-term future at Leicester City will be assessed in the summer with manager Brendan Rodgers hinting he could play beyond his current deal. Vardy returned to the scoresheet in midweek with a brace against Norwich, putting him back in the top 10 of the Premier League scoring chart. That is despite having only played […]

Chelsea and Liverpool will battle it out for the FA Cup at Wembley on Saturday afternoon and there is money up for grabs as well as silverware. Jurgen Klopp will be looking to take another step towards a historic quadruple and the Blues will be looking to scupper his chances. The two teams have already come […]

BURNLEY caretaker manager Mike Jackson has not given up hope that defender James Tarkowski could be fit for Sunday's trip to Champions League-chasing Tottenham as his side continue their fight against the drop. Tarkowski, who has been stand-in captain in the absence of his defensive partner Ben Mee, was forced off early in the second half of last weekend's 3-1 home defeat to Aston Villa with a hamstring injury, but was able to do some light training on Friday. "We're still waiting on Tarky at this moment in time," Jackson said. "He's not been with the group but he's been out doing some running. It's about making the right decision at the right time for him and the rest of the group." Mee has also resumed light training but he is not expected back before Thursday's trip to Aston Villa at the earliest. If Tarkowski misses out on Sunday, Burnley will start against Harry Kane and Son Heung-min with Kevin Long and Nathan Collins in central defence, a pair whose only experience playing together was the 43 minutes after Tarkowski's exit last Saturday. Jackson has been able to drag Burnley out of the relegation zone since replacing the sacked Sean Dyche last month, but injuries could now take their toll at a key moment. "I think I said before the Southampton game (last month) it would be a struggle for me to a pick a team with what's going on with the form of the players then, but I said to the group, 'Trust me, there'll be a time when you'll be needed'," Jackson said. "I've seen this part of the season before. People have stepped in and done really well. "Nathan has had some great experience from playing with Tarky. For me he's above his years. He's 20 but he's been playing first-team football since he was 17, and Kevin has come in before and done well. "If that's the partnership that's there, fine. These lads are here to play and I've got faith in what they're doing." Jackson still carries the caretaker tag, but this week he was named Premier League manager of the month, having taken 10 points from a possible 12 before last week's defeat to Villa. "It's humbling," he said. "It's been a massive group effort. My name is on it but you've got so many people, for me it's a team effort. "It shows we've worked really hard but we've got to continue. We know we have got three tough games to come – we've got to keep that hard work and honesty." Burnley start the weekend outside the drop zone, level on points with 18th-placed Leeds but having played one game less than Jesse Marsch's side, who have had players sent off in each of their last two matches – perhaps a sign of the growing pressure on their shoulders. "There are emotions around this time of the season for whatever reason – whether you're fighting to stay in the league or fighting for the Champions League," Jackson said. "That brings with it that emotion. It's about trying to keep your discipline. You've got to play with that edge but keep that calm focus. It's easier said than done but you've got to try to shut out the noise and submerge yourself in the work… "We spoke after the Villa game about what we've actually done so far. Let's be honest, when we first came in (the players) were written off, but they're still here. They've not gone away. "That's credit to this group. That's the spirit they've got and that will hold them in good stead for these three games. No one can predict what will happen for these three games. You've just got to be ready, never give in, and you fight."

Aston Villa have made a 'massive statement' in pulling off the permanent signing of Philippe Coutinho, according to Crystal Palace manager Patrick Vieira. Asked about Coutinho at the pre-match press conference, the Palace boss was in agreement with the piece of business. Patrick Vieira said: "It's good. There are players in the team that I believe […]

The 19-year-old attacking midfielder has made 19 Premier League 2 appearances this campaign, scoring four goals and contributing four assists. He produced an eye-catching performance when the young Seagulls drew 2-2 at League Two leaders Forest Green in the Papa John's Trophy. Miller, formerly with Colchester United, said: "I am delighted to sign for another year. "I've had a really good season. I have played a lot of games and I want to build on that. "I've played in a few different positions this season which I've enjoyed and I've learned more about the game. "The under-23s environment under Andrew Crofts is similar to the first team, which is good preparation if we get the opportunity to make the step up. I get on really well with him on both a personal and professional level and I know he will help me kick on again next season. "It was good to end the season on a high with the Sussex Senior Cup final win, it reflected the togetherness in the team."

How are you feeling with the season coming to an end, and so, your career as a Premier League manager? Well, I think it's always a strange feeling when the season comes to an end. I mean, whatever the circumstances, but there's no doubt this one feels worse in some respects, partly because the team […]

You seem very unhappy with the referee – could you expand on that for us? I cannot do it. I just want to say I'm very proud of my players. Obviously, we didn't get the result that we wanted, but I can't wait to play on Monday. You were upset about the sending off. That's […]

Were you pleasantly surprised by the honesty of the performance? Yea, I don't know that I expected to see anything other than an honest performance really. But I think the players could have been forgiven if they weren't able to produce that performance. I think that's what I was really trying to say. But I thought, […]

With Edwards announced as the new Watford head coach before kick-off, Hodgson was obviously asked about this in his press conference. The 74-year-old seemed to have followed his successor's career closely too. Indeed, Hodgson said it was a sensible move to hire the 'very talented young coach' Roy Hodgson said: "I know exactly what he's done […]

What did you make of the performance of your players? For sure a good performance and from the start until the end, the approach to manage the game was very positive. You know very well when there are these type of games, these must-win games it's never easy because today we had only one result, […]

Roy Hodgson believes Watford have taken a "sensible" direction with the appointment of former Forest Green manager Rob Edwards. The Hornets announced that Edwards, 39, would take charge at the end of the season, bringing Hodgson's short-term tenure in charge at Vicarage Road to an end. But, speaking after a much-depleted side had held Everton to […]

Ben Chilwell has taken the next step towards recovery after suffering from an anterior cruciate ligament injury. The left-back was dealt the setback in November during the second half of the impressive Champions League win over Juventus. Speaking to the press ahead of the west London side's clash against Arsenal earlier last month, Tuchel confirmed that […]

Wilfried Zaha says he's not fussed about where rivals Brighton & Hove Albion end in the Premier League this season as long as Crystal Palace finish strongly. Wilfried Zaha said: "For me personally, I don't really care where Brighton finish – that's not my motivation. My motivation is for the club to go as high as […]

TOTTENHAM boss Antonio Conte admits his side's early kick-off against Burnley at the weekend is far from ideal. The Clarets head to the capital to take on Conte's side in a potentially important fixture at both ends of the table. Mike Jackson's men are battling to beat the drop and maintain their top-flight status, while Spurs still have a chance of making the top four. But before facing Burnley, Conte has the North London derby on Thursday night to worry about. A win would see Spurs close the gap to their rivals to a single point. And Conte admits it can be challenging to deal with fixture congestion at this stage of the season. "To play on Thursday night and then again the first game (on Sunday), you could wait and give us the last game and a bit more rest," he said. "It's difficult sometimes to accept Premier League decisions, but if the club accepted it I have to. A top club has to pay attention to the fixtures. "Before the game you don't think this situation can cause you this type of trouble, but afterwards you realise it could affect the result and you are angry and it's too late." The Clarets recorded a 1-0 win against Spurs when the sides met back in February, with Ben Mee getting the decisive goal on a memorable night at Turf Moor. But Conte refuses to look past Arsenal and is determined to keep his side in the conversation for Europe. "We are talking about an important game for many different situations," he added. "The first, and most important thing is, we're playing this game for an important target - a place in the Champions League. I think this has to be the first reason to win this game." Clarets on social, plus take out a subscription... Keep up to date with our Burnley coverage on social media by joining us on Facebook and Twitter Gain unlimited access to the Lancashire Telegraph website with a premium digital subscription Or if you want the Telegraph newspaper delivered to your door, get in touch with our home delivery team or call us on 0800 953 0227

FORMER Burnley boss Sean Dyche admits he felt the Clarets were "losing our edge" prior to his sacking. The club parted company with Dyche last month after more than nine years in the Turf Moor hotseat. The Clarets have climbed out of the bottom three under interim boss Mike Jackson thanks to wins against Southampton, Wolves and Watford in recent weeks. "The knife edge of the season at Burnley is that winning and losing is marginal," Dyche told the Second Captains Podcast. "I thought we were losing our edge, not the quality, but the edge the players have to play with. "And what you notice when we left and they win the game after, it is almost like someone lifts everything up off you. "I thought the edge is coming off some of these and footballers start growing their own opinions and start deciding they know what they need and what they want. "It is almost like a collective down time when it just starts drifting. Then we pop up with a big win against Everton and we are back in the room. "But then we go and play Norwich and the expectancy changes. Then the edge is important and when you haven't quite got that edge, players do that one per cent different - that nervousness, that edginess." Dyche is open to a return to management if "the right project" comes along but admits it is not always that easy. He added: "I don't feel like I need a break but if a break comes my way I will use it wisely. "Then it is when does the time come. You want the right people and the right project but that is not that easy and you often don't know until you are in it anyway. "I have no problem with working abroad, no problem with geography of the country. I am pretty flexible with my thinking on what can and can't be done on clubs, so I am pretty open minded." Keep up to date with our Burnley coverage on social media by joining us on Facebook and Twitter

Kevin De Bruyne insists he is not interested in individual praise as he looks to close out the title for Manchester City. The Belgian playmaker was at his brilliant best as he struck four times in City's 5-1 thrashing of Wolves at Molineux on Wednesday.He is arguably now in the best shape of his career […]

Eddie Howe says he will make a decision in the next few days on whether Kieran Trippier and Callum Wilson start against Arsenal with both players knocking on the door to be included in his starting line-up. Trippier had a cameo in the 5-0 loss to Man City but is itching to start a game while […]

Sergio Aguero reminisced about his career at Manchester City as the club unveil a statue in honour of his contribution. Sergio Aguero said: "Truthfully, it is a very beautiful thing for me. In those ten years I was able to win a lot of trophies and was able to help the club become one of […]

Chairman Steve Parish has admitted Crystal Palace "start every year dreaming of being Leicester" as he uses the club's Premier League rivals as an example to aspire to. Speaking at the club's end of season awards at BOXPARK Croyden, Parish discussed the future of some of Palace's key players, including Wilfried Zaha, on-loan Chelsea ace Conor […]

Thiago Alcantara is ready to put heartbreak behind him and feature in his first cup final for Liverpool when they take on Chelsea in the FA Cup final at Wembley on Saturday. Liverpool's magician in the middle of the pitch was cruelly denied the chance to start in the Carabao Cup final at the end of […]

Mikel Arteta has provided a concerning update on Gabriel after the defender was forced off during Arsenal's 3-0 defeat to Tottenham with an injury. Now Arteta has provided the latest on the Brazilian's fitness. Mikel Arteta said: "It's a muscular injury. Gabby normally is not a player that asks to come off the pitch. So he's […]

Aston Villa have offered new contracts to Ashley Young and Carney Chukwuemeka, according to reports. Young's future looks more easier to secure, however, with Gerrard admitting talks have taken place about him remaining in the West Midlands. Steven Gerrard said: "There have already been discussions. I've made it clear to Ash that I want him to […]

LEEDS defender Liam Cooper believes the match against Albion on Sunday is "massive" for the club. Albion travel to Elland Road to take on Leeds as they look to cement their place in the top half of the Premier League following a brilliant run of form that has yielded 14 points from the previous 21 available. The run includes impressive wins over Arsenal, Tottenham, Wolves and Manchester United. Leeds on the other hand have lost their previous three games and are winless in four, a set of results that have left the Yorkshire side dwelling in the relegation zone, one point from safety. Last time out Leeds were comfortably beaten by Chelsea 3-0 and defender Cooper has admitted that a result against Albion is needed to help with the fight for survival. Chelsea's Romelu Lukaku scored the third goal against Leeds He told LUTV: "We have to pick the lads up, we've got a massive game at home at the weekend. "We all need to pull together and make it one hell of an atmosphere here at the weekend, like the fans always do, and we have to produce on the pitch as well. "It's a massive game, let's make a right good go of it. From our point of view, my message to the lads is that we can't feel sorry for ourselves, we're in a fight and we know that. "We've got to go and be positive, approach the game and get a result in any way possible. "It doesn't have to be pretty, it doesn't have to be nice, we have to go and do it the Leeds way and hopefully we can do that at the weekend." Albion have a good record against Leeds since the Yorkshire side was promoted last season, winning twice and drawing once.