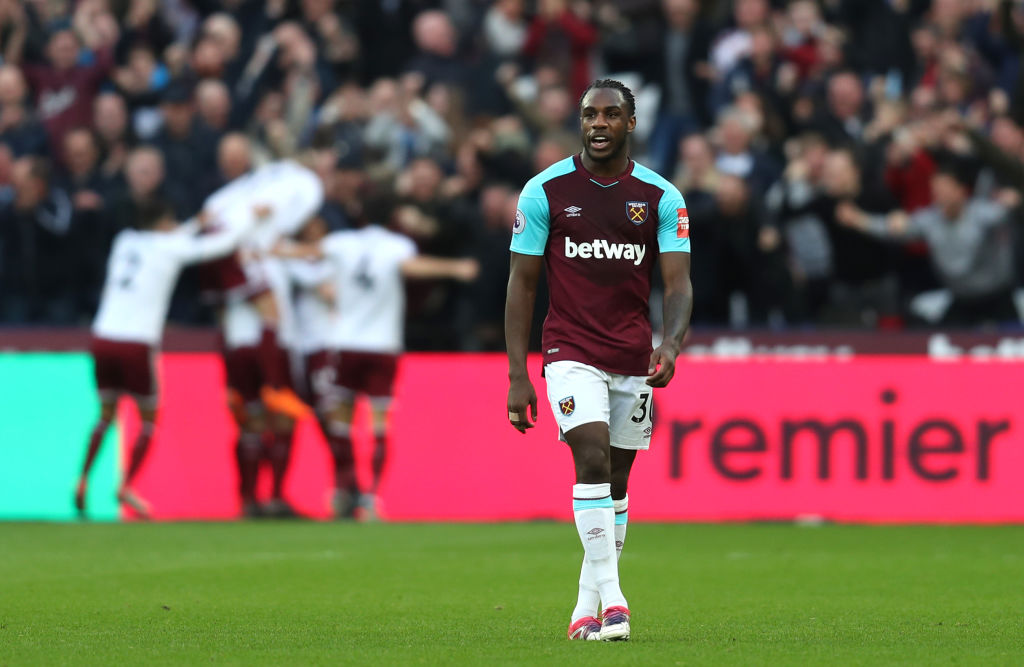 West Ham ran out 2-1 winners on a cold, windy and rainy night in Burnley with striker Michail Antonio scoring both goals for the Hammers. The 31-year-old doubled his tally for the evening tapping home an exquisite Said Benrahmna delivery shortly after. After the match, Antonio joked that he had done this on purpose as he wanted to score with his left foot having already nabbed a header and a right-footed finish.
Michail Antonio said: "I hit it on my left to get the perfect hat-trick but it didn't quite work out for me."
Speaking after the match David Moyes was not so sure about Antonio's explanation
David Moyes said: "I don't know about that! All I saw was he kicked it off of one leg onto the other!" he added.
Antonio was also asked about his lack of goal celebrations considering he was previously renowned for his elaborate routines.
Michail Antonio said: "I'm a person where I have had a couple of goals disallowed through VAR and I don't want to be there doing a dance and then the goal gets disallowed – it would be embarrassing. So I have kind of toned down the celebrations because I don't want to be doing a dance, there are a couple of times I was about to do one and then there's a handball or something like that and VAR has killed it."

Donate to Premier League Museum
Leaderboard
Leaderboard is empty