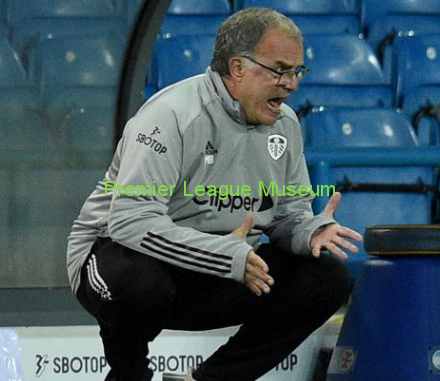 Marcelo Bielsa is widely regarded as one of the most influential managers in modern football, but were his players good enough? Would his tactics work in the top flight? These were the kind of questions being asked back in the summer. With seven Premier League matches remaining Leeds have comprehensively answered their doubters, having taken 45 points to sit in tenth in the table, with relegation almost mathematically ruled out.
Here are the most popular suggestions of problems Leeds would face  in early predictions –
Burnout
That word will be familiar to every single Leeds United fan with a social media account and it will be of particular annoyance to Bielsa, who has had to deal with it throughout his career.
Tim Sherwood said "These look like they've blown a gasket already. They looked tired against West Ham. They're supposed to be the fittest team in the league. I thought they were supposed to be running out of gas at this point in the season – they look like they're getting stronger. Fantastic performance, love Bielsa, love Leeds United. A breath of fresh air."
Bamford's quality
Former Leeds striker Jimmy Floyd Hasselbaink said "Last year, they were actually amazing with the amount of chances they created but they needed too many to score.  Especially Bamford and the wide players. In the Premier League, you're not going to get that many so you have to be better with those chances. That is one of my biggest worries for them. Why not bring in a proven striker who only needs one or two chances? You know you're going to create because the playstyle has been good. He's been absolutely magnificent, nobody expected that, I was one of them. His movement has always been very good, his work-rate as well, but he's putting his chances away. I don't know if it helps because of the supporters not being there at the moment because last year, he had a little bit of a problem, but this year, he's been absolutely magnificent. He deserves everything that is coming to him."

Former Leeds goalkeeper Paul Robinson said "His conversion rate is not good enough".

Ex-Leeds manager David O'Leary said  "Patrick Bamford has done great, but I still think another centre-forward would be very important for them, personally. I'd like to see them sign a really top-class centre-forward."
Goalkeeper worry
Leeds came into the Premier League season with some uncertainty around their goalkeepers.
Illan Meslier said  "It is very similar to the Kepa situation. He did not make mistakes but a top-quality keeper would have made those saves. He is still so young and as long as he bounces back in the next game and puts in a good performance then it is not a problem. If he makes two, three, four of those indifferent performances then Leeds might have to rethink their strategy a little bit."
Source:
Leeds United Daily news -  Prashant Ahuja - -