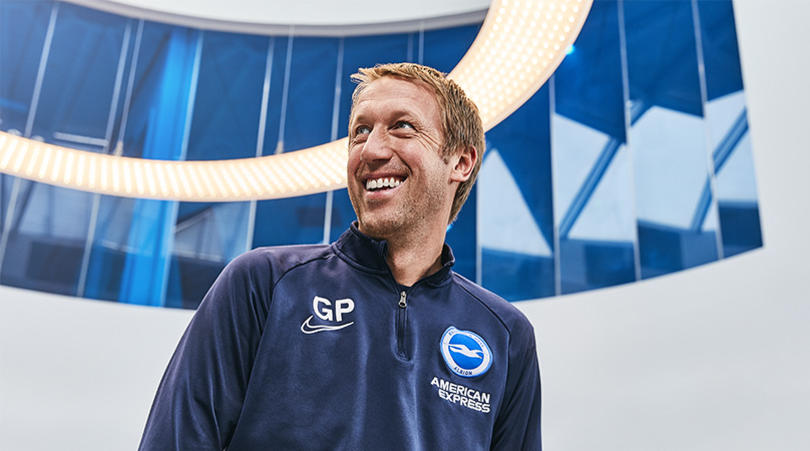 Graham Potter believes there is no specific reason why Albion have struggled to hold onto leads this season. Potter was asked why he thinks his side have dropped so many points from winning positions, to which he said: "It is not easy to win games in the PL.
Graham Potter said "We have done well to get into the positions but of course then the opposition can fight back and its small margins in some games. it's hard to generalise and say it is absolutely about this. If you take the most recent game (Man U) we just did not play well enough in the second half. We have to be honest enough to say that. We did not play well enough to get the points. Even though again a slight marginal call could have gone our way. That could have seen us get the point, but looking at ourselves, we did not play well enough and that is something we need to try and improve."
Albion opponents on Monday Everton (5) have dropped the joint-least points from winning positions along with Aston Villa. However, Potter believes there is an upside to that statistic.
Graham Potter said "The positive is that we have the potential and the possibility to take more points. So, looking at it positively, it is quite exciting, because if we can take that next step, then clearly that is where the step-up in terms of points comes from."
The Seagulls have dropped 20 points from winning positions, which is the most in the Premier League. That is more than their relegation rivals Fulham (19) and Newcastle (13). But when you break down those 20 points Albion have dropped, seven of those have been at the Amex, with the other 13 points being away from home. That included Sunday's 2-1 defeat to Manchester United, where Albion took the lead in the 13th minute through former Red Devil, Danny Welbeck. But second-half strikes from Marcus Rashford and Mason Greenwood turned the game around for United.