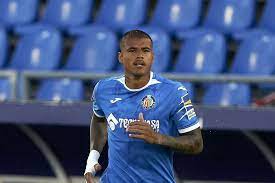 The journey of any professional footballer is seldom made without any set-backs – whether that's down to injuries, rejection or off-field controversy. Kenedy is a player who understands at least two of those subjects well, having been forced to climb the ladder for a second time after initially bursting on to the scene with Chelsea. Indeed, back in the summer of 2017, the Brazilian was sent home from Chelsea's pre-season tour of Asia early amid fury on the back of two inadvertently controversial social media posts.
Posting a picture and video on Snapchat, the image featured a sleeping security guard, uploaded alongside the caption; 'Acorda China. Vacilao'. Meanwhile, intending to reach out to fans in China by rapping about the country on a video, Kenedy posted with the accompanying words; 'Porra, China'. Queue the media storm. His innocence in uploading the post came as the club's Chinese translator refused to offer Kenedy a helping hand. Unbeknown to the player, the first translation of that caption read; 'F*** China'. However, it's since been suggested that a more accurate translation would be; 'Bloody hell, China'.
Reaching out with the best possible intentions, the social media posts backfired and Chelsea were forced to act. Kenedy was subsequently sent home and issued a high-profile apology – and he reflects on the incident as a steep learning curve in his development, both on and off the field.
Kenedy said: "There was nothing malicious in it. I had no idea that people would translate it as; 'F*** China'. I had no reason to expect that. I only realised the following morning, when I woke up to all these people sending me messages. I tried to explain that I had no bad intentions. It wasn't a nasty post. I was smiling in the video. If I was badmouthing other people, why would I be smiling? I was really upset, because it was a misunderstanding. I expected a lot more help from a lot of people. I didn't have anyone. I was all alone. I felt really sad. I needed help and no-one stood up for me. I was all by myself and just had to deal with it on my own. My time in Europe has been a real learning curve for me. There have been good times, but I've gone through some tough moments as well. Things haven't always gone how I expected. There are ups and downs in life, and I have experienced both. But now I'm very happy. I'm in a good place, mentally and I feel like I've rediscovered the old Kenedy – the one from back at Fluminense."