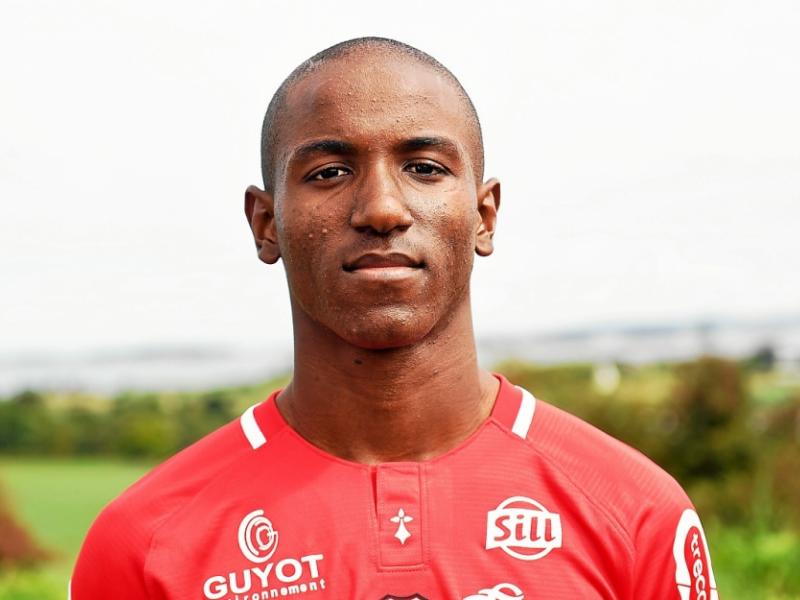 Midfielder Ibrahima Diallo came through the youth ranks at Monaco, like elder brother Abdou – with the pair born just less than three years apart. Both have since paved their own individual careers in the game. Central defender Abdou left France to take up challenges with Mainz and Borussia Dortmund, before joining French giants Paris Saint-Germain in 2019. Ibrahima's path to St Mary's came via a successful spell with French outfit Brest, a club he loved before taking on his next adventure in England. But how much does Saints' midfield star look up to his big brother?
Ibrahima Diallo said "It's a very good influence. He does the same job as me and it's good to have someone in the same circumstances. He has a lot of experience and so he's an example for me and someone I can discuss things with."
But with any brotherly bond comes an element of rivalry. Abdou's trophy-laden spell at PSG has seen him win a Ligue 1 title, two Super Cups, a League Cup and the French Cup during his time in the capital. Ibrahima is currently looking for his share, with Saints still in the hunt for this season's FA Cup.
Ibrahima Diallo said "It is an opportunity because the family trophy cabinet at home is slightly dominated by my brother, so it would be nice to start taking up some space myself. You always want to play these competitions, in these kinds of matches. It is a prestigious competition but we are left with three big teams. It is extremely exciting."
Another aspiration of the Saints star is to play on the international stage. Big brother Abdou recently switched his allegiance to Senegal, having represented France at youth level. So, does Ibrahima want to do the same?
Ibrahima Diallo said "For the moment I am part of the French under-21 team and, for the minute, that's the only thing in my head. Playing for another national team is a personal choice. Personally, I have been through all the different age groups in the French national system – there is big competition for places and that's all I am concentrating on at the moment."
The Tours-born ace has played 15 times in England's top flight, since arriving at St Mary's for a reported £12million back in October.
Ibrahima Diallo said  "I have really enjoyed the season. I must stress it's not finished yet so we must stay concentrated but up until now I have really enjoyed it. The process has gone very well. The manager welcomed me into the club very well and he explained clearly what he wanted from me on the pitch. I asked him lots of questions. There's probably not enough time to go through them all! But they were mostly about his game. I wanted to know what he wanted from a player and I wanted to know if, what he had in mind was what I had in mind, in terms of style of play but also my progression as a player – because it was an important decision for me, an important step in my career. Gradually, as the games have gone by, I feel like I have adapted myself well."
For any player, coming to a new culture in a different country can be daunting, especially when you leave somewhere you were adored. But Ibrahima took the decision to try something new – as well as the decision to move during a global pandemic.
Ibrahima Diallo said "It is a complicated situation," he said. "Obviously when you come into a new country you want to go out and discover it – you want to go out when you want. But I knew that was the situation when I joined the club. It's been a difficult situation everywhere in the world but the people have been very welcoming and it's just been positive. In terms of collective objectives, the main one is to finish each season as high as possible in the league – and why not try and aim to win cup competitions at the same time? On a personal level, it's just to progress as much as possible and become the best player I can possibly be."