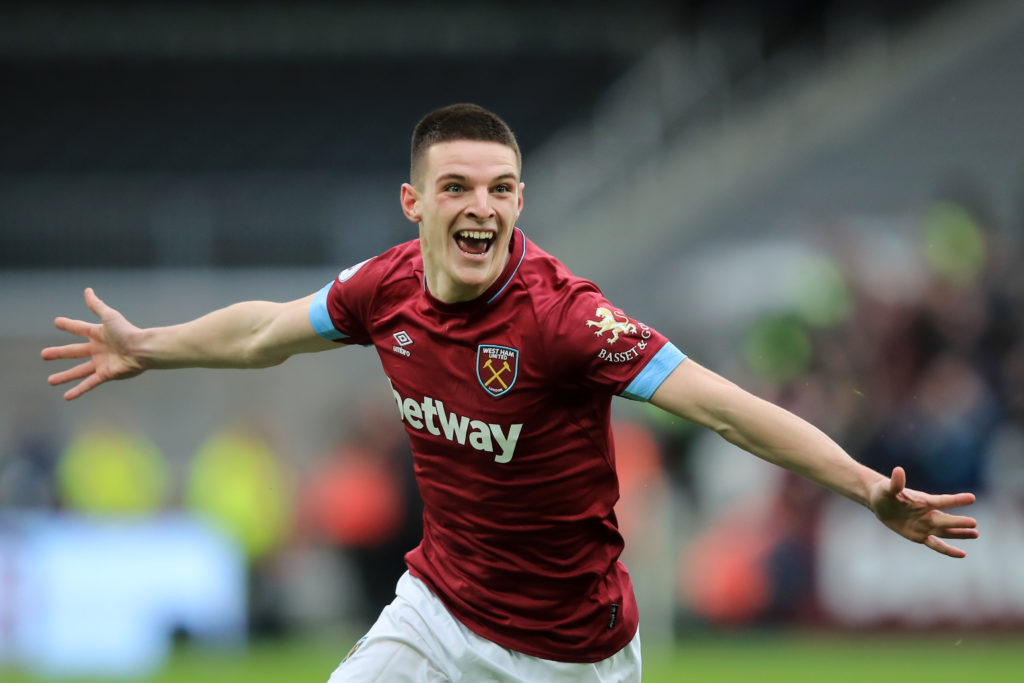 For the West Ham contingent in the England squad, the international break was equally as successful. First Jesse Lingard returned to the fold and put in a Player of the Match performance against San Marino before Declan Rice took the limelight in the following two outings. The 22-year-old was the star of both the two more difficult international games and won back-to-back Player of the Match awards, much to the delight of his England teammates.
Injured England star Jack Grealish reacted on Instagram saying: "What a player mannnnn."

Raheem Sterling had a polite request for Rice: "Can the others also get one sometimes please?"

While Rice's England midfield partner Kalvin Phillips wrote: "Serious player!" in reply to Rice's post about his second Player of the Match award.
England manager Gareth Southgate said "He's a fantastic player to work with and he really wants to learn and to improve. To be captain of his club at such a young age tells you all you need to know really about his personality and his character. He's played some good qualifiers for us now as well, so we're building those experiences with him and he's been a very important player for us over the last couple of years."
After his first award,
Declan Rice said: "Thank you to everyone for all the support it means a lot. Hopefully, many more to come. Three wins out of three. Top week with the boys and to win this again ain't too bad. Thank you for all the support."
England's international window could hardly have gone any better, bar one John Stones mistake Gareth Southgate's team were ruthlessly efficient in their three wins.A 5-0 win against San Marino was followed by a 2-0 victory in Albania and finally, three points were secured after a 2-1 win at home to Poland. Southgate's men sit top of the World Cup qualifying table with nine points from three matches and firmly in control of their group.