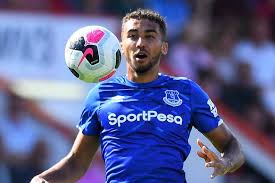 England manager Gareth Southgate believes Dominic Calvert-Lewin adding goals to his game has made the complete all-round player.
Gareth Southgate said: "On the field, really, the difference [determining factor in Calvert-Lewin's selection] has been his goals.We've always seen a player whose link play has been good. Whose work for the team has been outstanding. Who presses well. He has a great threat in the air, from crosses, in particular. But until the past 18 months, or so, he wasn't quite finishing those chances. He's now doing that consistently for his club and he's hit the ground running with us. Pretty simple, really, that [consistently scoring] has been the difference."
Dominic Calvert-Lewin was on target for the Three Lions against the Republic of Ireland before scoring twice in Thursday's 5-0 win of San Marino.

Donate to Premier League Museum
Leaderboard
Leaderboard is empty