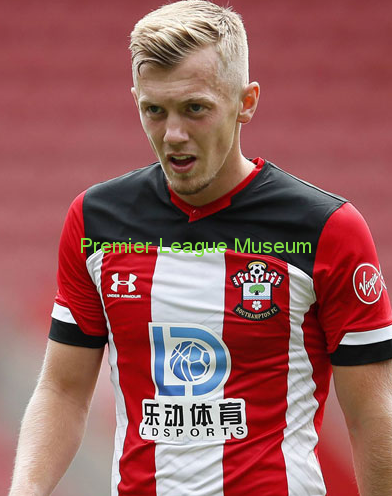 SAINTS skipper James Ward-Prowse described as a "boyhood dream come true" scoring his first goal for England. Speaking about his first England goal,
James Ward-Prowse said "It's a boyhood dream come true. It's a moment that I think you wait for as a kid and you dream of. I did a little bit of work in the week on the finishing, in and around the box and knew that the more advanced position I was playing, there was a responsibility to get in the box. Chilly picked me out well and the left foot wasn't too bad in the end! I think it's a moment you dream of as a kid, playing in the garden at home. To fulfil that at Wembley, playing for England, it's a dream come true and I'm over the moon."
Quizzed on his golf-swing celebration dedicated to his son Oscar,
Jame Ward-Prowse added: "I play a lot of golf with him in the garden and the last thing he said to me was not forget to do it. So as soon as it went in I thought, he's going to enjoy that moment." 
Ward-Prowse has been in fine form for Saints this season, scoring eight goals in 34 appearances, not missing a minute of action in the process. Ward-Prowse, lining up in midfield for Gareth Southgate's men at Wembley, turned home left-footed from a low Ben Chilwell cross in the 14th minute to break the deadlock against San Marino last night. The 26-year-old completed the full 90 minutes of the comfortable 5-0 win, on his fifth senior England appearance. Everton striker Dominic Calvert-Lewin bagged a brace while there were also goals for Raheem Sterling and debutant Ollie Watkins. Ward-Prowse went close to adding a second goal to his name late on via a trademark free-kick, but goalkeeper Elia Benedettini made an impressive save to tip the effort onto the post.