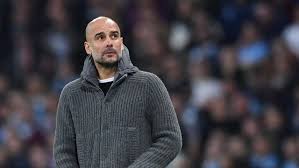 Manchester City winger Filip Stevanovic has ambitions of making his name at the Etihad, rather than becoming another City Football Group loanee.
Filip Stevanovic said: "In my opinion, I think that I can improve the most there. It's so fantastic to be part of such a big club as Manchester City. But for now, I want to take it step-by-step to my next goal. It's so exciting [watching them] because I dream to play for a big club like City one day, and I will do everything to make that happen. I watch every game and it's so crazy how good they are. It would be my pleasure to have a boss like Pep Guardiola – I really admire him."
If Stevanovic dreams of playing for City, he says he has already achieved one dream by representing boyhood club Partizan.
Filip Stevanovic said: "It was my dream (to play for Partizan) from when I was young, so I came prepared for everything that comes my way. Normally at the beginning it was a little hard, but I adapted so quickly. It was an unbelievable feeling when I made a senior debut for such a big club like Partizan. Like I said, one of my dreams came true. Now I think that I must focus on myself, the style of how I play, and my dreams."
Filip Stevanovic will join City at the end of the season, where a decision will be taken regarding the next stage of his career. For Stevanovic himself, whether it is next season or in the future, the Serbian under-21 international says he joined City with the aim of playing for the Blues at the Etihad.