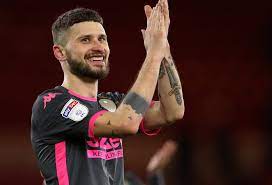 Leeds midfielder Mateusz Klich believes the gruelling schedule has impacted his form in recent weeks.
Mateusz Klich said: "I admit that yes, that's why I've been resting more in the club lately. I started two matches on the bench. Over the last three years I have 'loaded' some of these meetings, and I have not had any holidays. Fortunately, I was avoiding more serious injuries, but minor ones started to happen to me. From overload, from intensity. My joints don't hurt yet, I'm only 30 years old, but something hurt. At the club, we also train very hard between meetings, so it's hard to regain freshness. I hope to catch my breath, because I have the best matches when I am physically prepared."
The Polish midfielder has dropped to the bench for four of the last 11 matches after being an ever-present figure under Marcelo Bielsa prior to that.