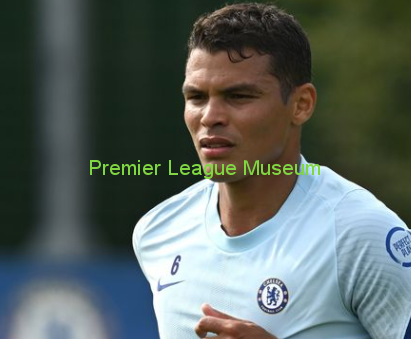 Chelsea booked their place in the quarter-finals of the UEFA Champions League on Wednesday evening, recording a very impressive 2-0 win over Atletico Madrid at Stamford Bridge. Now, Emerson has opened up on why Silva lost control when he doubled the Blues' lead, admitting that Silva had told him if he scored, he would go wild in the stands. As well as admitting that, Emerson has revealed that Jorginho had predicted he would score against Diego Simeone's side.
Emerson said: "It was hard to really get my head around it that day. I was very happy to be able to play in an important game like this and help us qualify. It was a great moment because of the reaction of my teammates. Jorginho had said that I was going to score a goal and Thiago Silva had told him that if I did, he'd go wild in the stands. When the counter-attack happened, Thiago came down the stairs, followed the play and when the goal came, everyone erupted with joy. It was a very special moment."
Silva's actions in the stands on Wednesday evening even caught the attention of head coach Tuchel, who was most probably more interested in matters on the pitch rather than off them. However, Tuchel insisted he was fully aware of the influence Silva had on his team-mates.
Thomas Tuchel said: "Well, I know Thiago now for many years. We had a fantastic partnership in Paris. He was an absolutely reliable captain for me as a coach from the first minute I stepped in. Once he is part of the team he is 100% part of the team, 100% professional and he's a very emotional guy. All three of them, Mason, Jorgi and Thiago, were completely involved in the game and that makes them involved in the moment. I heard them during the game coaching and supporting the players."