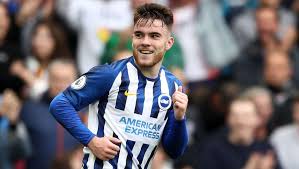 Graham Potter says Aaron Connolly made "a mistake" when he reportedly breached lockdown rules. Albion have dealt with the matter in-house and the striker is hoping to face Newcastle on Saturday after recovering from a cracked rib. Potter said today the events were "not something we are happy about" but that he was now ready to move on.
Graham Potter said: "It is something we have dealt with internally. Clearly a mistake has been made. Our position is quite clear. The players know the responsibilities, they know what they should and shouldn't be doing. Aaron has made a mistake and we have dealt with that. We have to move on. He is a human being and these things happen. Clearly it is not something we are happy about but it has been dealt with. I wouldn't comment on how we have dealt with it but it has been dealt with."
Connolly would love a repeat of the goal he scored in the away game versus Newcastle, which rounded off a 3-0 win. He will link up with the Republic of Ireland squad after Saturday's game at the Amex.

Donate to Premier League Museum
Leaderboard
Leaderboard is empty