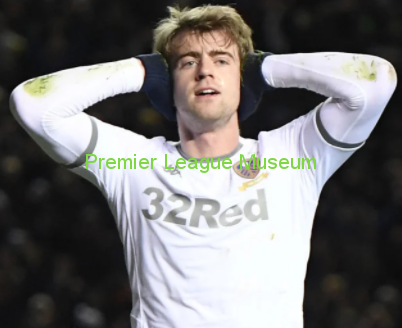 Gareth Southgate says Leeds striker Patrick Bamford is not out of his thinking for the current England squad.
Explaining his decision to the press, Gareth Southgate said: "Very close. There's a number of positions on the pitch in this squad where there were some really close calls. We felt we wanted an extra striker in the squad. We're really pleased with Harry Kane and Dominic Calvert-Lewin and what they've done. Tammy Abraham hasn't really been involved with Chelsea over the last four-to-six weeks. Both Ollie and Patrick in particular, their goal record has been good, and we like the personalities of both of them. Ollie is a player we've had less interaction with in the past, it's going to be good to get to know him. We like his pressing, we like his speed and runs in behind, he's got some improvements to make in linking the game but, for his first season in the Premier League and at a big club, he's done exceptionally well. It was a really close call because all of the things I said there about Ollie, I could have said about Patrick as well. He's very unfortunate and who knows? We could be sitting here in a few days time, having had a problem, and Patrick's a player we're very much looking at as well."
The 27-year-old has narrowly missed out on a call-up to the Three Lions squad with Aston Villa forward Ollie Watkins being preferred by Southgate this time.