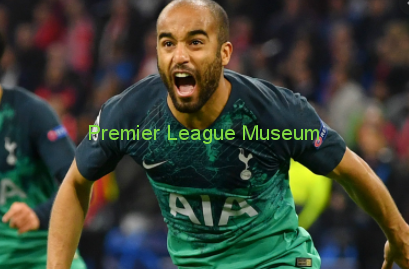 Notice
: Trying to get property 'post_title' of non-object in
/opt/bitnami/apps/wordpress/htdocs/wp-content/plugins/wp-rss-feed-to-post/includes/wprss-ftp-display.php
on line
86
Mourinho makes Lo Celso prediction
Jose Mourinho says that Giovani Lo Celso will not be fit enough to play a full 90 minutes against Dinamo Zagreb, but added that the midfielder is looking confident ahead of his return for Tottenham.
Jose Mourinho said: "Yeah, he's a very talented player and he's a player with good competitive qualities. Of course we missed him for a long time. I don't think he has 90 minutes in his legs but he looked very confident in these three sessions that he did with the team on Monday, Tuesday, Wednesday, so I don't feel any limitations with him. I think the team needs him because he's a quality player and he's also very competitive. I believe even for some players to have him there, he will help some, he will scare others and I think we need that. "
Did you think Erik Lamela would hit the ball like that for his goal on Sunday when you passed to him?
Lucas Moura said: It was a surprise for almost everyone but not for us because we know him very well and he does this in the training sessions almost every week. He is an amazing player and has this quality. It was the only thing he could do in that action. He did very well as it is not easy. He already scored a goal like this in the past but in a derby is even more special. Unfortunately we didn't win the game because if he won the game with that goal it would be even more special for him, but Lamela is an amazing team-mate and for me it is a pleasure to play with him.
Are you hopeful of being allowed into the Welsh mafia?
Lucas Moura said: (Laughs) I am a Brazilian guy but to do a B with my hands is very difficult so the Welsh Mafia is very nice, Gareth [Bale], Ben Davies and Joe Rodon are all nice guys and accepted me very well so I'm happy to be part of this mafia.

Donate to Premier League Museum
Leaderboard
Leaderboard is empty